Nella prima stagione di The Walking Dead seguiamo dal punto di vista di Rick Grimes una vera e propria apocalisse nel caos assoluto di quel che accade. Con lui condividiamo il sollievo nell'essere ancora vivo in un ospedale pieno di cadaveri. Appena sveglio il suo unico obiettivo è ricongiungersi al figlio Carl e la moglie Lori. Ma dove sono?
Per fortuna sono riusciti a fuggire aiutati dal collega e migliore amico di Rick, Shane Walsh. Insieme ad altri sopravvissuti i due cercano di capire cosa stia succedendo e tentano di ricostruire una parvenza di quotidianità. Ma, fin dai primi episodi, Lori e Shane hanno intrapreso una relazione. Di lei si è detto tanto fin da subito: la donna non ha suscitato molta simpatia negli spettatori per via della relazione controversa. Molti l'hanno etichettata come una traditrice, una donna infedele. Ma è davvero così? Decisamente no.
Vediamo perché Lori Grimes di The Walking Dead non è una traditrice.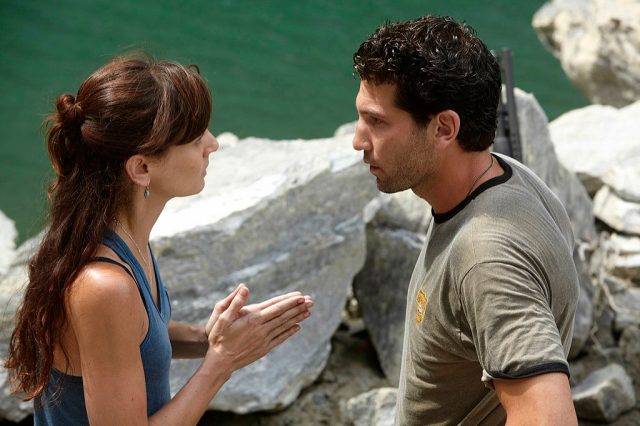 Innanzitutto bisogna valutare la situazione. Immaginate che da un giorno all'altro si scopra che c'è un contagio che trasforma le persone in zombie e che, se si viene morsi, si muta a propria volta in morti viventi. Immaginate, tra l'altro, di avere anche un figlio e che non si sappia dove sia finito il proprio partner. Non si sa se è ancora vivo o morto ma bisogna pensare alla propria sopravvivenza e quella del figlio. Non avete grandi capacità per difendervi, ma una persona molto vicina al vostro partner decide di aiutarvi e vi dice di aver cercato di salvare la vostra metà. Siete disperati, tutto il vostro mondo viene stravolto e tutto quello che cercate è conforto. Non è una situazione facile.
I giorni e le settimane passano, provate a rivivere quel poco di normalità che vi rimane ma vi sentite profondamente soli e, soprattutto, spaventati. Condividete le vostre giornate con il migliore amico del vostro partner e ve lo ricorda. È l'unico elemento familiare in un mondo che sta letteralmente cadendo a pezzi. Sapete che anche vostro figlio sta provando lo stesso, ha bisogno di conforto e si sta affezionando sempre più a qualcuno che gli ricorda suo padre. La vicinanza a questa persona diventa sempre più evidente fino al punto in cui scatta qualcosa. Dopo qualche tempo, però, il vostro partner, senza sapere come abbia fatto, torna da voi. Cosa fate? Naturalmente vi buttate tra le sue braccia.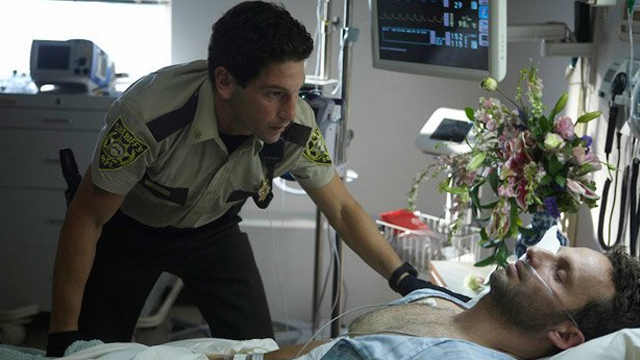 Lori Grimes, fin dai primi episodi di The Walking Dead, ha letteralmente passato giorni e settimane infernali. La vicinanza a Shane era un modo per esorcizzare la situazione che stava vivendo. Non si può parlare di amore e forse nemmeno di infatuazione, bensì di un'illusione. Bisognerebbe valutare lucidamente la situazione, prendere in considerazione le emozioni che una persona potrebbe provare, le sue paure e l'alienazione dalla società e dalla vita di un tempo che ormai non potrà mai più tornare.
Se fosse stato davvero amore, i due avrebbero potuto iniziare la relazione ben prima dell'apocalisse zombie. Eppure vediamo che in Lori non fosse mai scattato niente prima di allora mentre per Shane era diverso: lui ha sempre provato un'attrazione per Lori. E qui dovremmo davvero chiederci chi tra i due è il vero traditore. Tra le altre cose, Lori era perennemente in pensiero per Rick e, nonostante la vera e propria sorpresa nel saperlo vivo, possiamo vedere la donna estremamente grata del fatto che il marito sia riuscito a sopravvivere e raggiungerli, commossa anche dal suo disperato gesto di ritrovare la propria famiglia, cosa che a lei era stato impossibile.
Successivamente si comprende chiaramente quanto Lori ami Rick e, anzi, non abbia mai smesso di amarlo. Shane è preoccupato dal modo in cui potrebbe evolversi la situazione, ma Lori non ha alcun dubbio: ama Rick e ora le cose in qualche modo hanno ritrovato un senso. Comprende che magari ci possa essere un'attrazione per Shane, ma è perfettamente consapevole che non è nulla in confronto ai sentimenti provati per il marito. La conferma di questa situazione, con il susseguirsi degli episodi, la dimostra proprio Rick.
Quando scopre della relazione all'inizio è profondamente deluso, arrabbiato e si sente tradito. Sono comprensibili anche i suoi sentimenti ed è giusto che esprima frustrazione. Ma anche lui, a un certo punto, comprende la situazione: si mette nei panni della moglie e, nonostante la ferita che gli ha procurato la perdona, consapevole dei sentimenti che la donna ha sempre provato nei suoi confronti. I dubbi e la rabbia vengono riversate su Shane, il quale fa capire a Rick che ha sempre provato qualcosa nei confronti di Lori ed è qui che emerge il tradimento.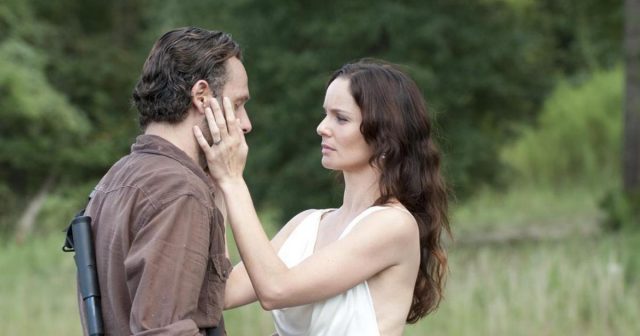 Lori Grimes è sempre stata ingiustamente etichettata come una meretrice fino alla fine, odiata dal pubblico esclusivamente per questo motivo. Ma se davvero riuscissimo a empatizzare con lei e immaginare la situazione sulla nostra pelle, forse potremmo capire tutto fino in fondo. Le sue spiegazioni, le sue lacrime e le sue dimostrazioni d'amore nei confronti di Rick per fargli capire che l'ha sempre amato e mai dimenticato, non solo convincono il marito, ma dovrebbero convincere anche noi.