Non è un mistero che chi scrive sia una grande appassionata di The Walking Dead: i miei articoli in materia si sprecano. Eppure ci sono alcune cose dell'ultima stagione che mi hanno lasciata perplessa.
O, meglio: mi hanno fatto proprio arrabbiare.
Se non siete in pari con l'ultima stagione, non proseguite oltre. Questo articolo è pieno zeppo di spoiler.
Abbiamo seguito per 8 anni The Walking Dead con una passione e una dedizione che raramente si sono trovati in fandom simili. Anche quando la Serie Tv ha preso una piega discutibile, anche dopo aver fatto fuori personaggi amatissimi, anche dopo discutibili buchi di trama e riapparizioni a livello Beautiful.
Molti di noi hanno continuato a difendere The Walking Dead con la passione di una fede calcistica.
C'è, però, qualcosa che non torna.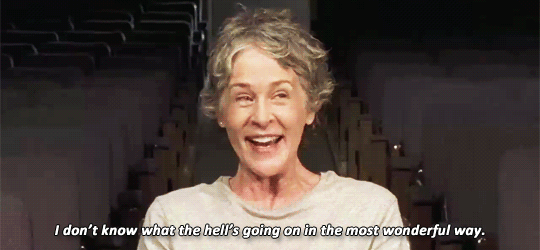 Per 8 stagioni, The Walking Dead, pur tra alti e bassi, ha avuto un filo conduttore, ossia, quello che legava la Serie ai suoi protagonisti assoluti: la famiglia Grimes e, in particolare, Rick e Carl.
Carl, nelle parole profetiche di sua madre in punto di morte, era destinato a sconfiggere il mondo crudele in cui viveva: sarebbe diventato grande, senza farsi corrompere, ma restando fedele ai propri valori.
E Carl, anche lui tra alti e bassi, aveva costruito un proprio percorso di evoluzione. Da bambino spaventato, a qualcuno che cercava di dimostrarsi all'altezza di una realtà troppo complessa per lui. Da adolescente ribelle e irritante, era diventato il potenziale serial killer che tanto aveva incuriosito Negan.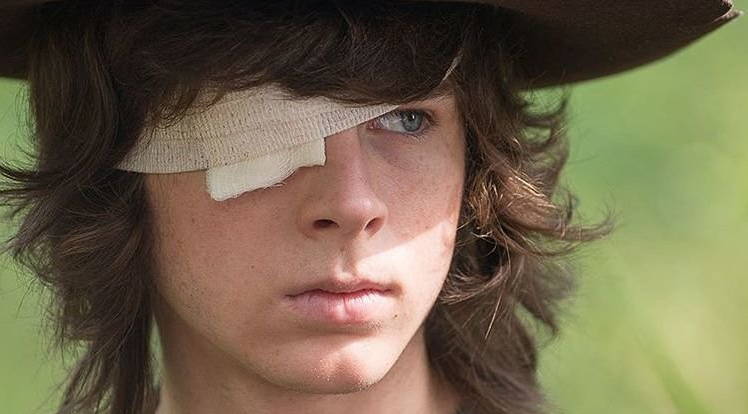 Era lui il personaggio con maggiore potenziale, soprattutto perchè giovanissimo.  Potevi averlo odiato in alcuni episodi, potevi non sopportarlo e ritenerlo un rompiscatole, ma, in fondo, era Carl e, col tempo, avevamo quasi tutti imparato ad amarlo.
La sua morte è stata un pugno allo stomaco che, in modo paradossale, rischia davvero di mettere k.o. anche la Serie. Era il futuro e ora il futuro di The Walking Dead è incerto, perché ancora non c'è nessuna certezza su chi sarà the last man standing.
A parte questo, c'è un'altra nuvola scura che aleggia sulla Serie. Anche Andrew Lincoln avrebbe deciso che la nona sarà la ultima per lui nei panni di Rick Grimes.
Può The Walking Dead sopravvivere a questo abbandono?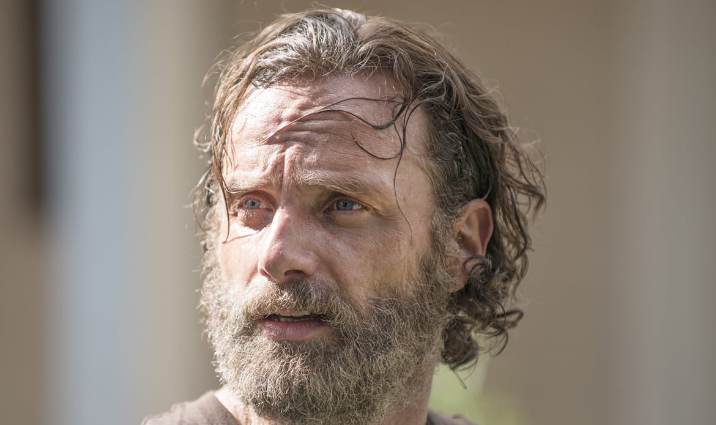 In modo ancora più problematico: può continuare senza il suo protagonista, l'uomo in scena fin dalla prima puntata, quello col quale abbiamo sofferto, ci siamo arrabbiati, abbiamo pianto e ci siamo emozionati per nove anni?
È quanto meno una coincidenza bizzarra che Andrew Lincoln lasci immediatamente dopo la morte del suo figlio televisivo. In effetti l'attore non aveva mai manifestato stanchezza prima di quel momento.  Possibile che si sia allontanato dal progetto perché non riesce più a sentirlo suo?
Al suo posto, prenderà il comando Daryl, in un ruolo che dovrà essergli cucito addosso con estrema bravura, perché il suo personaggio non ha mai avuto un posto predominante.
Le domande sul futuro di The Walking Dead sono moltissime e le risposte potranno esserci date solo con l'inizio della nona stagione, che, come sempre, viene definita dal cast "la migliore di sempre".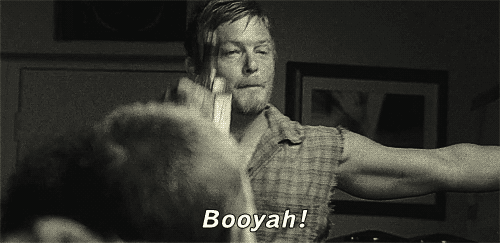 I dubbi al riguardo sono altrettanti. Questi addii inattesi hanno deluso moltissimi fan ed è difficile pensare che si possa ritornare ai fasti delle prime stagioni, quando le prospettive future erano più rosee e meno segnate da scelte scellerate, principalmente prese da Scott Gimple e del suo team di collaboratori.
È difficile prevedere se ci sarà ancora un futuro "serio" per The Walking Dead, e per serio intendo che il programma andrà sicuramente avanti per via della fedeltà dei fan e per il giro di affari che si porta dietro, ma non vorrei mai che diventasse una di quelle Serie Tv che si trascinano avanti senza un vero senso logico. Speriamo vivamente che Angela Kang, la nuova showrunner riesca a raddrizzare una storyline che ormai non si sa più in quale direzione vada.
Lo dico da fan di The Walking Dead.