Sì, lo so: a molti di voi The Walking Dead fa schifo.
A me no. Quindi mi sento in dovere di spezzare una lancia nei confronti di una Serie Tv tra le migliori degli ultimi anni che spesso viene criticata duramente. Forse anche un po' troppo. Se proprio non riuscite a mandare giù la trama, ecco una lista di attori bravi, ma così bravi, che anche i detrattori più accaniti dovranno convincersi.
The Walking Dead va salvata anche soltanto per via di questi cinque attori che interpretano alla grandissima il proprio ruolo. Anzi, sei, perchè accanto a questi, da pari a pari, non può mancare Norman Reedus.
Facile essere bravi quando il tuo personaggio è un'icona fin dalla prima stagione di The Walking Dead. A dire la verità, sarebbe stato facile per Norman Reedus far diventare Daryl Dixon una macchietta. Il rude buzzurro di poche, pochissime parole, dall'aria trasandata e dalle complicate relazioni interpersonali.
Invece no, perché Norman Reedus è evidentemente affezionato al personaggio che interpreta e lo fa al meglio. Non solo come un eroe senza paura e con molte macchie, ma anche con mille punti fragili che lo rendono ben più che umano.
Ma ora bando alle ciance e partiamo con la top 5:
5) Jon Bernthal – Shane Walsh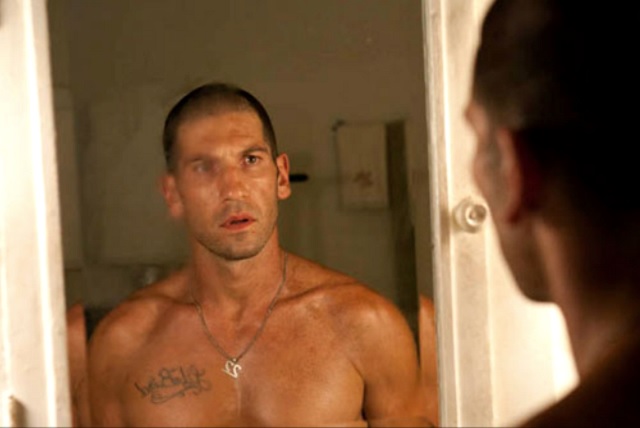 Era la spalla di Rick, il suo migliore amico, il fedele collega che si sarebbe gettato nel fuoco per difenderlo, insieme fin dai tempi del liceo.
È finito per andare a letto con Lori, la moglie di Rick, diventare il padre putativo di Carl e tentare di uccidere Rick – e non solo una volta.
Le basi per odiarlo ci sono tutte, eppure Shane è un personaggio che sarebbe stato facilissimo odiare, eppure rimane nel cuore di tutti i fan di The Walking Dead e il merito è principalmente dell'attore che lo interpreta, Jon Bernthal, che ora vediamo nei panni di The Punisher.