I detrattori di The Walking Dead nelle ultime due stagioni sono diventati tantissimi. Io no. A me piace sempre.
Ma vediamo cosa avrebbe realmente potuto cambiare la storia di The Walking Dead. Forse così non avrebbe perso per strada molti spettatori.
Attenzione agli spoiler.
1) Se Carl non fosse morto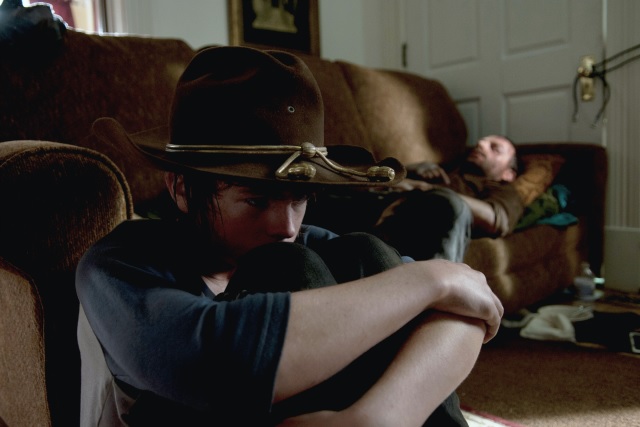 Una delle morti più controverse, anche per me che sono una fan sfegatata.
The Walking Dead ci ha abituati alle uccisioni improvvise, scioccanti, inattese, ma questa, sinceramente, non se l'aspettava proprio nessuno.
Che lo amaste o detestaste, Carl Grimes era il futuro di The Walking Dead e, sulla carta (specialmente dei fumetti), destinato a diventare "the last man standing". La sua dipartita, drammatica e incomprensibile, per molti è stata la goccia che ha fatto traboccare il vaso, perché la Serie ha iniziato a distaccarsi troppo dal fumetto.
E questo i puristi non lo perdonano.
La sua morte ha segnato un punto di non ritorno per The Walking Dead, perché la sua storyline era ben definitivo: Carl doveva diventare il futuro serial killer, l'erede di Rick e l'unico che poteva rappresentare una continuazione tra il passato, il presente e il proseguo della storia.
Non è stato così, non sarà così e non sapremo mai chi poteva diventare il giovane Grimes: certo, la sua morte è stata molto bella e poetica e ha dato una "chiusura" al personaggio, ma rimane la sensazione che la decisione di farlo fuori sia stata improvvisa e non ben ponderata, almeno quanto il cambiamento da psicopatico a "buonista" di Carl.