Abbiamo conosciuto parecchi villain grazie a The Walking Dead. Ognuno di loro aveva, ovviamente, delle caratteristiche che lo rendevano diverso e più (o meno) spaventoso rispetto ai suoi predecessori.
Il Governatore, o Philip Blake che dir si voglia, era a capo della cittadina di Woodbury. La morte di sua figlia lo aveva trasformato in un uomo spietato e psicotico, il cui unico reale desiderio è quello di mantenere il controllo della comunità che guidava.
Negan era sostanzialmente un dittatore. Nei nuovi episodi abbiamo imparato a conoscere il lato "umano" del suo personaggio, ma nelle prime puntate lo abbiamo visto come un uomo senza scrupoli che avrebbe fatto di tutto per i Salvatori. La sua comunità, infatti, dipendeva completamente da lui e si muoveva solo ed esclusivamente a suon di "Io sono Negan". Loro, per l'appunto, erano tutti Negan.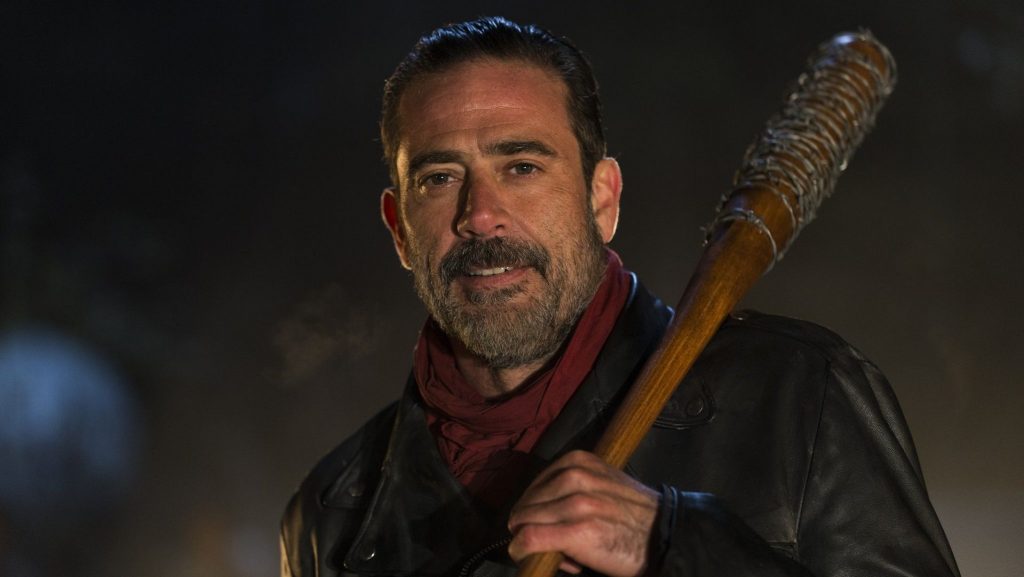 Alpha è diversa da tutti i villain che abbiamo conosciuto fino a questo momento.
È ciò di cui The Walking Dead, dopo 10 anni dalla sua prima stagione, aveva bisogno. Lei, in realtà, è quasi più un vagante che un'umana. Si muove insieme alla sua mandria, in silenzio, coprendosi delle pelli dei non-morti. L'unica cosa che realmente le interessa è che il suo territorio venga lasciato in pace. Esattamente come animali, i Sussurratori difendono il loro terreno di caccia nel momento in cui vengono attaccati. È proprio per delimitare i confini una volta per tutte che decide di dare alle comunità dei nostri protagonisti un assaggio di ciò che sia realmente un'Alpha. Tara, Enid, Henry e altri vengono uccisi e le loro teste vengono infilzate su delle picche. Senza nessuna pietà.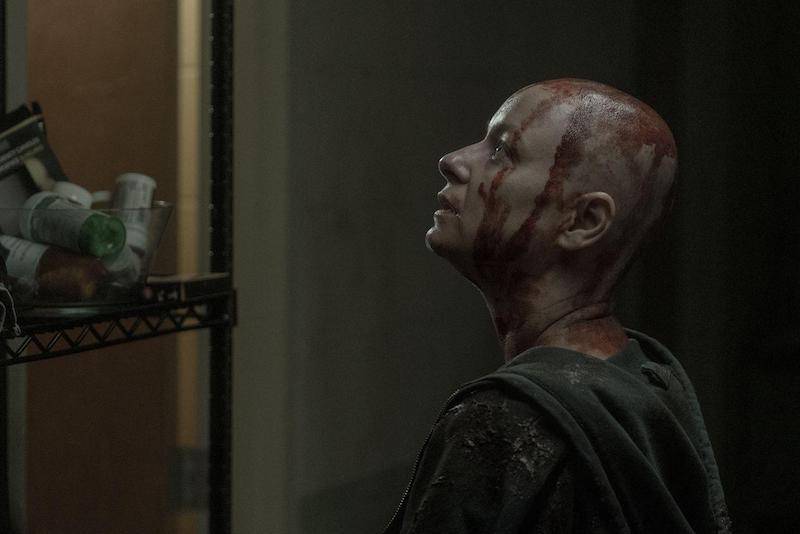 Alpha non vede nemmeno il suo stesso gruppo come una famiglia. Le "persone" che la seguono sono soltanto i membri di un branco dove è bandito ogni tipo di sentimento. Loro devono soltanto essere liberi, non devono preoccuparsi di nulla. Liberi nel nuovo mondo. In parole povere, morti.
L'episodio 10×02 di The Walking Dead è stato concentrato quasi solo sul personaggio di Alpha.
Una delle prime frasi che pronuncia è: "Siamo tutti dei mostri ormai". La donna è dunque convinta che il mondo intero non abbia scampo. L'unico modo per sopravvivere è allora diventare un mostro, così come quelli che circondano lei e sua figlia Lydia. Il mondo appartiene ai morti. Alpha se ne fa subito una ragione e cerca di plasmare sua figlia a sua immagine e somiglianza.
L'aver trovato un compagno di viaggio, ossia Beta, è senza ombra di dubbio una tappa fondamentale del percorso di vita nel nuovo mondo della leader dei Sussurratori.
Alpha scopre di non essere l'unica ad accettare i vaganti: Beta ama il rumore dei morti, e indossa una maschera perché non vuole più avere un volto. Non vuole più essere umano. Il legame tra i due si stringerà quasi immediatamente. Beta salverà la donna e sua figlia permettendo loro di rifugiarsi nella "sua" struttura, ma le salverà molte altre volte anche dopo. Diventerà parte del gruppo, e a partire da quel momento Alpha inizierà a stabilire le regole del branco.
Come abbiamo avuto modo di vedere, però, il personaggio della leader non è tutto qui. Lei è un capobranco, una donna spietata, un mostro. Ma è anche una madre.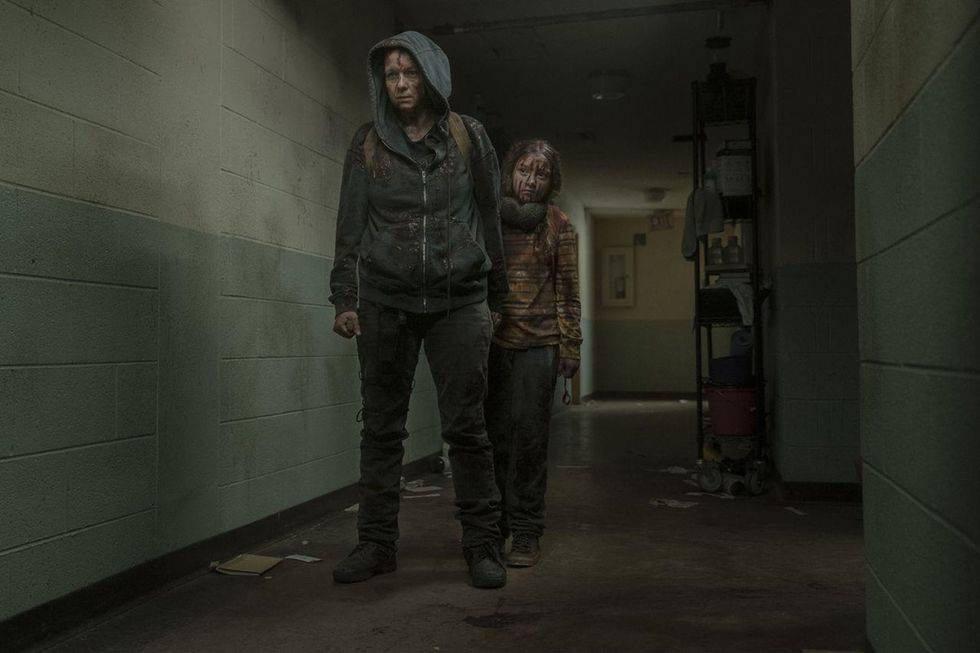 Si prende gioco del suo stesso branco pur di proteggere, in un modo alquanto discutibile, sua figlia. Dice loro di averla uccisa, mentre ha chiesto alle comunità nemiche di prendersi cura di lei: sa bene, infatti, che è l'unico modo per tenerla al sicuro.
Negli ultimi episodi di The Walking Dead andati in onda, abbiamo visto Negan che cerca di avvicinarsi ai Sussurratori. L'uomo, dopo anni di prigionia, è cambiato: il suo obiettivo è ora quello di ottenere la fiducia di Alpha per poi, probabilmente, sfoderare il suo asso nella manica.
Il suo obiettivo è forse quello di uccidere il leader dei Sussurratori per aiutare chi lo ha tenuto prigioniero per anni? Non lo sappiamo ancora con certezza, perché non sappiamo se la linea che seguiranno gli autori sarà identica a quella dei fumetti oppure no.
Non ci resta che aspettare febbraio.