Ci siamo quasi! The Walking Dead sta per tornare. Il 24 ottobre ritroveremo Rick e i suoi nella settima stagione, quella in cui dovranno fronteggiare una nuova e imponente minaccia: Negan.
Tuttavia quest'ultimo non è il primo carnefice mitomane cui i nostri eroi hanno dovuto tener testa, prima di costui il gruppo si imbattè nel brutale e pericolosissimo Governatore, al secolo Philip. Dopo lo straziante epilogo delle vicende legate alla fattoria di Hershel, e alla vicenda Shane, il gruppo di Rick vagò senza meta per lunghissimo tempo, vivendo di stenti e razzie. Senza un tetto sopra la testa e senza una fissa dimora, con una donna incinta al seguito, la situazione sembrava dover riservare un destino avverso e doloroso. Il rimorso e la rabbia per le perdite subite durante il loro viaggio accompagnava costantemente il gruppo, segnato dall'aver visto morire brutalmente molti dei loro cari. Il sangue e la morte sono compagne fedeli di questo triste viaggio senza meta. Inoltre il dubbio sulle sorti della povera Andrea, smarrita nel trambusto della fuga, incombeva sulle coscienze della combriccola di Rick. Quest'ultima grazie all'incontro con la misteriosa Michonne riuscì a salvarsi dall'incombente morte, ignara del fatto che il suo destino sarebbe tornato presto a intrecciarsi, e ad avere un impatto fortissimo, con quello del suo vecchio gruppo. L'incontro con Merle, redivivo, sembra un assist da parte di Dio, che prima gli fa incontrare Michonne e poi gli apre le porte di Woodbury: la cittadella gestita e protetta dal misterioso Governatore.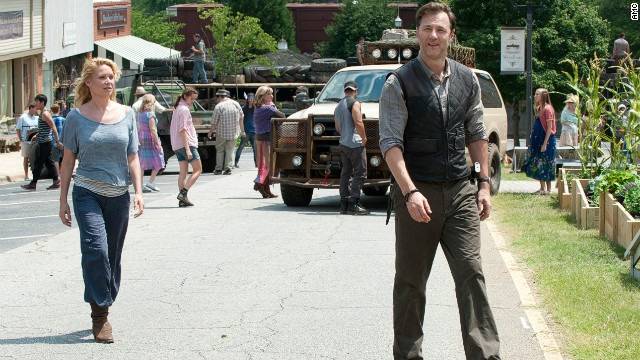 Di lui si sa poco e niente, neanche il suo vero nome in realtà, occultato in maniera scrupolosa.  Alla domanda "chi sei?"; risponde semplicemente "Il Governatore"; come a voler nascondere e seppellire la persona che viveva in quel corpo prima dell'inferno. Il suo sorriso, la sua benevolenza, il suo essere caritatevole, la sua accoglienza, risulteranno elementi essenziali di una sola faccia della medaglia contrapposta ad un altra molto più brutale e assetata di potere. Quella del Governatore è una maschera molto spessa che nasconde una vera essenza nera come la morte,  caratterizzata da una smania di potere incondizionata che mira ad un autocompiacimento fine solo alla realizzazione personale e allo sfoggio di supremazia assoluta.
Come il più affamato dei predatori, o il più famelico degli zombie, il Governatore è disposto a schiacciare e cancellare dalla faccia della Terra ogni singolo individuo o situazione mirata a spazzare via quella fitta nebbia composta da finto buonismo e altruismo. Il cammino verso la cima della catena alimentare del Governatore è implacabile e inarrestabile. La sua apparizione nel mondo di The Walking Dead è di un importanza incredibile poichè illuminerà Rick e i suoi riguardo alla vera essenza di questa realtà: il vero nemico non è il vagante ma la reale natura umana. I Vaganti, i Decomposti, gli Azzannatori, i putrefatti, gli Zombie, o chiamateli come volete, sono solo la causa scatenante dell'apocalisse poichè il vero ostacolo alla "normalità" è rappresentato dal potere generato dalla bestia sepolta in noi. Questo nuovo mondo rivela ciò che abbiamo tenuto nascosto per una vita intera, e nel caso del Governatore ha risvegliato una bestia dormiente finora braccata dalla frustrazione e dall'oppressione della sua voglia di emergere. Dirà poche, pochissime, parole sul suo passato ma emblematiche di quello che in realtà lui ha sempre voluto essere; non Philip, ma "Il Governatore":
"A QUEST'ORA SAREI A PRENDERE ORDINI DA UNA PERSONA CON LA METÀ DEI MIEI ANNI, E LA METÀ DEL MIO QUOZIENTE INTELLETTIVO"
Poche ma significative parole sul suo passato che testimoniano il piacere che lui ha nello sguazzare nel turbinio di morte caratterizzante questa nuova realtà. Lo scoppio del Virus e il delirio che ne è derivato hanno fatto si che finalmente lui riesca ad essere se stesso, senza censure e paletti. Lui è nato per questo mondo, lui ne è parte e ama essere un tassello importante di questo puzzle di anarchia e sangue. Gli è dolce naufragare in quel mare.
Un doppiogiochista nato, un essere senza scrupoli, una figura carismatica, un concentrato di odio represso e un uomo affamato di carne umana. Questo è il Governatore, tra i più brutali e malvagi individui dell'epopea malata di The Walking Dead.
Un mostro nascosto in un uomo che uccide chiunque tenti di domarlo, e che colleziona le teste di chiunque provi a sfidarlo, come uno scalpo ottenuto in guerra. Perché come il più spietato dei demoni egli trae il proprio potere collezionando le anime dei suoi avversari, esibendole in una bacheca di macabri trofei.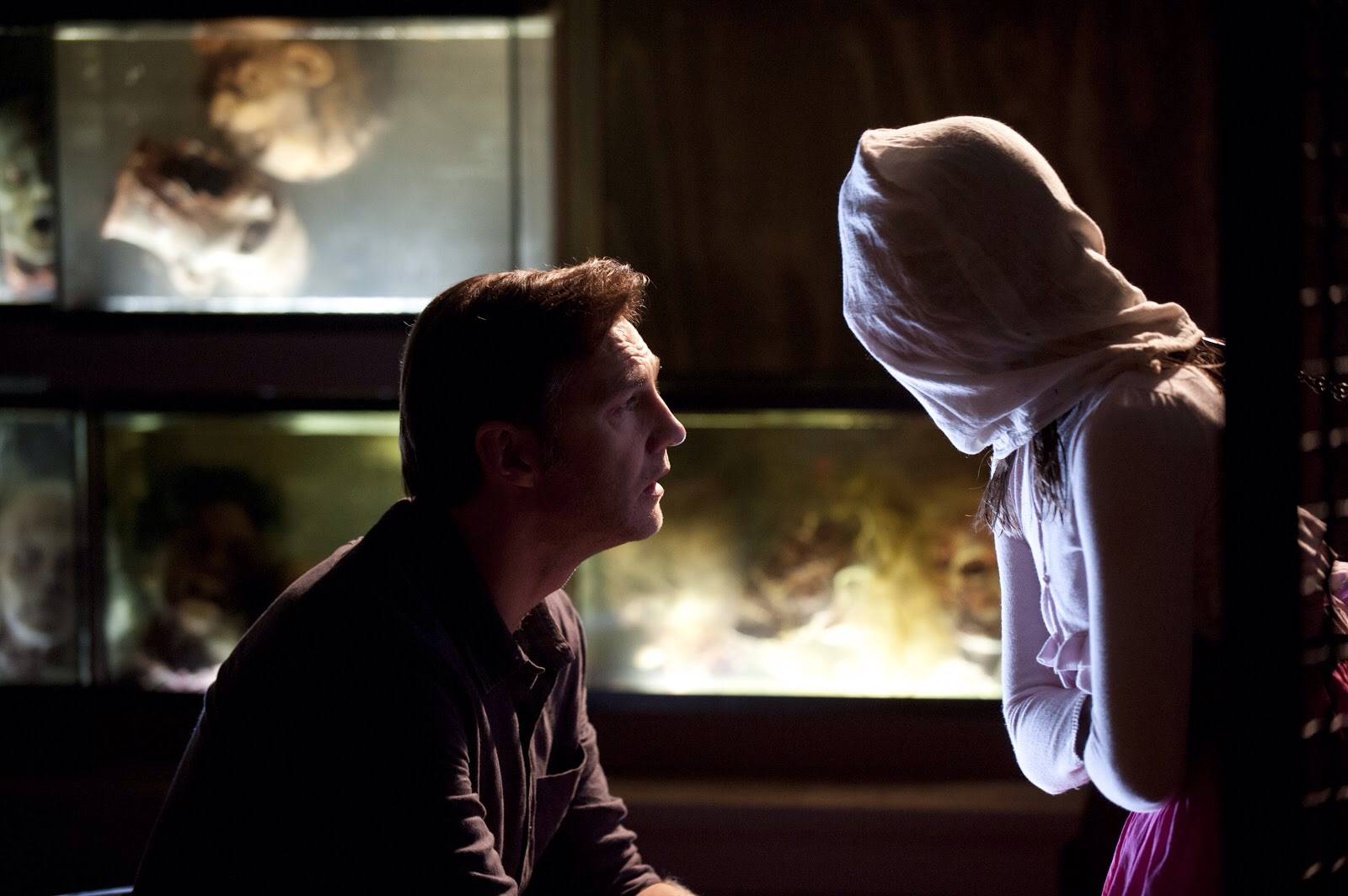 Il Tiranno cadrà quanto il suo gioco di morte e potere verrà alla luce e sarà costretto a rivivere, come una punizione divina, tutte le pene che ha inflitto agli altri. Dapprima verrà spodestato dal trono di Woodbury e quindi dovrà ricominciare da 0, spogliato di ogni suo avere, vagando all'infinito senza meta e accompagnato dalla morte della figlia impressa negli occhi. Poi subirà il tormento di una nuova caduta dal suo piedistallo, pagando il prezzo imposto dal convivere con i suoi demoni interiori. Quando finalmente una nuova comunità lo accetterà avrà una nuova chance per redimere la sua anima e collaborare al benessere comune,  ma la getterà al vento quando la voglia di salire sul trono e ottenere la supremazia territoriale torneranno a bussare. Il Governatore ci illude di poter essere un uomo nuovo che combatte e ama la sua nuova famiglia, ma quest'ultima si troverà a pagare per lui tutti i suoi errori e le sue brutalità. La sua anima non reggerà nuovamente il colpo e finalmente il  mostro prenderà il sopravvento, determinando però il dissolvimento dell'effimero scudo che la sua umanità contribuiva a ergere, rendendo finalmente vittima il carnefice.
Accecato dalla rabbia e dalla sete di sangue e vendetta troverà finalmente la sua fine. L'era del Governatore è giunta al termine. Il tiranno è caduto, lasciando dietro una scia di sangue infinita, segnando per sempre il destino di Rick e dei suoi, costretti a vivere con la macchia nera sul cuore lasciata dal Governatore.
L'EPOPEA DI UN UOMO COMUNE, CHE DIVENTA RE. LA SMANIA DI POTERE CHE ACCOMPAGNA SULLA STRADA PER LA PAZZIA. LA CICLICITÀ MALVAGIA DEL DESTINO E IL PREZZO DA PAGARE PER AVER IMPREGNATO DI MORTE LA PROPRIA ANIMA. L'UOMO CHE DIVENTA FLAGELLO E MUORE DA SOLDATO IN GUERRA, DURANTE LA BATTAGLIA PER LA SUA AUTOSTIMA.
PHILIP IL GOVERNATORE CADUTO DI TWD!
Non dimenticatevi di passare da qui: Norman Reedus Italia, The Walking Dead ITA , The Walking Dead-Italy , The Walking Dead Italia , TWD – Am I the only one Zen around here? Good Lord. , Caryl Italia e FIGHT the Dead. FEAR the living – The Walking Dead gdr !