Negli ultimi due episodi di The Walking Dead abbiamo visto Negan di nuovo libero. Il personaggio splendidamente interpretato da Jeffrey Dean Morgan ha trascorso otto anni di semi-isolamento durante i quali ha visto dall'interno il funzionamento delle comunità che una volta voleva piegare. Negan è senza dubbio un personaggio incredibilmente carismatico e coinvolgente, e durante il corso delle stagioni la sua evoluzione è stata un elemento sempre più importante nella serie.
Oltre alla sua ironia e ai suoi aneddoti apparentemente sconclusionati abbiamo conosciuto i radicati codici morali che regolano le sue scelte e la scaltrezza che lo contraddistingue. La presenza dirompente di Negan ha catturato l'attenzione degli spettatori e in molti si aspettano che proprio l'ex capo dei Salvatori giochi un ruolo fondamentale nella risoluzione del conflitto con i Sussurratori.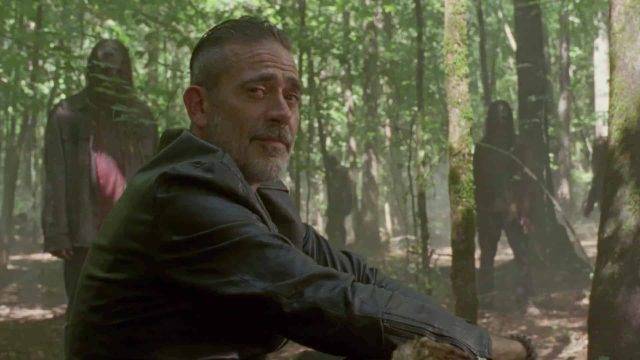 Hi. I'm Negan.
Lo abbiamo visto presentarsi con queste semplici parole in due diverse occasioni in un arco temporale di otto anni. Quando si è palesato così al gruppo di Rick, brandendo Lucille prima di intonare la conta Eeny, meeny, miny, moe. Negan rappresentava il pericolo, il nemico da sconfiggere e temere. Ma nella scena finale della 10×06 (qui la nostra recensione) il suo iconico "Hi. I'm Negan" era rivolto ad Alpha, il male assoluto. La personificazione della follia. La minaccia non sembra essere più lui. Al contrario secondo alcune teorie, Negan potrebbe essere la soluzione.
Nel corso dell'episodio si è adoperato per farsi accettare nel gruppo con le pelli. Rivolgendosi in modo accattivante all'Alpha ha sfidato apertamente Beta (con addosso un costume zeppo di easter egg), mettendo in chiaro di non temerlo nonostante la sua mole. Negan ha sempre avuto un ruolo chiave. È in grado di spostare gli equilibri e valutare ogni situazione in base ai rischi che comporta. È dunque lecito aspettarsi che anche in questa occasione possa dare un notevole scossone alla trama.
Nel corso di questa stagione di The Walking Dead si è resa ancor più evidente l'evoluzione di Negan e della sua visione del mondo.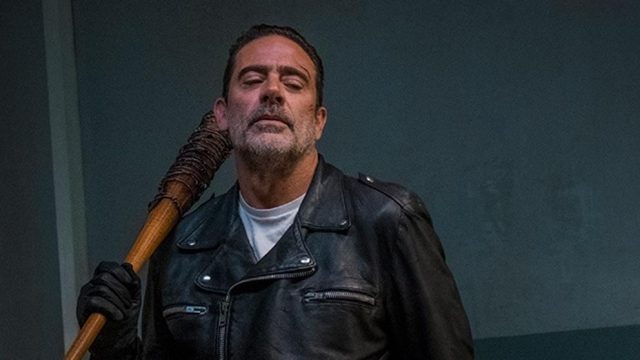 Lui ha vissuto la comunità. Nei suoi otto anni di reclusione ha collaborato, condiviso e compreso il suo funzionamento, abbandonando l'idea che la tirannia fosse l'unica strada verso l'ordine. A differenza di Alpha, Negan ha sempre preferito l'ordine al caos. Ha sfruttato il suo eccezionale carisma per creare un luogo che fosse sicuro per lui e per i suoi adepti, senza rincorrere l'ideale del ritorno a una forma di civiltà e adeguandosi alla fine del mondo.
La reclusione ad Alexandria ha mostrato a Negan che la società non era un'utopia. Nelle ultime due stagioni di The Walking Dead abbiamo constatato la sua accettazione del sistema di convivenza e cooperazione di Hilltop, Alexandria e Oceanside. Qualcosa è cambiato da quando tutti "erano Negan". È stato chiaro già nella 10×05, durante la sua disavventura con Brandon. Nella sua vita non c'è più spazio per fanatici né per servitori. Ora solo lui è Negan.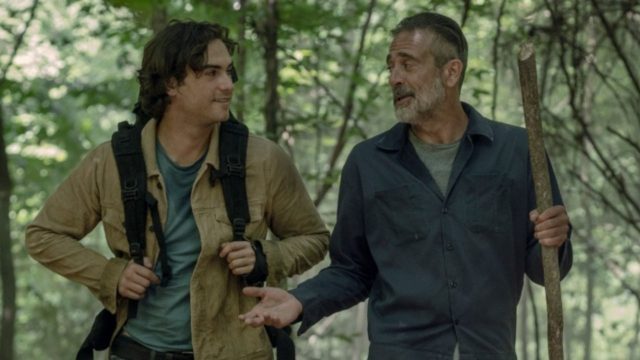 I piccoli Grimes hanno avuto un ruolo fondamentale nella sua evoluzione.
Carl ha mostrato a tutti che la misericordia può prevalere sull'ira e Judith lo ha fatto sentire di nuovo umano. Ha parlato con lui e l'ha ascoltato, ammorbidendo anche il ferro delle sbarre che li separavano. Dopo che l'ex nemico di Rick le ha detto "Hi. I'm Negan" per la prima volta, il capo dei Sussurratori ha voluto dare una dimostrazione di quanto fosse seria la sua autorità. La seconda volta che lo abbiamo ascoltato pronunciare queste parole, con Alpha, Negan ha aggiunto:
I'm all in. Wathever you want. Whatever I got, it's yours.
Se la prima volta con il gruppo di Rick, Negan presentandosi aveva dichiarato guerra, adesso con Alpha giura lealtà e fedeltà, anche se le sue intenzioni non sono chiare. Non sappiamo se la malvagia pazzoide si fiderà di lui, del resto la sua fama lo precede e sappiamo quanto la madre di Lydia possa essere imprevedibile. Ma se Negan dovesse entrare nel gruppo dei Sussurratori, che ruolo avrebbe?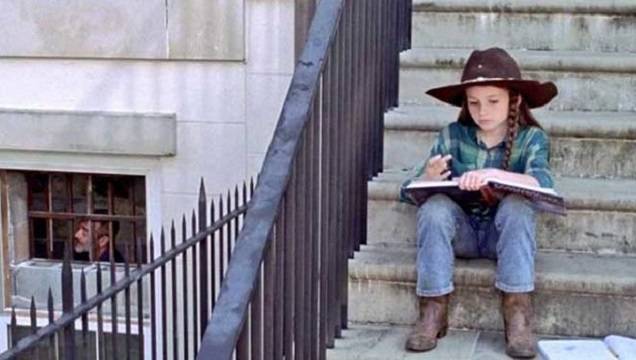 Il fatto che nell'episodio 10×06 di The Walking Dead Negan si sia presentato ad Alpha rispolverando le iconiche parole rivolte a Rick potrebbe significare che per lui è tornato il momento di dettare le regole. Regole magari nuove rispetto a quelle che aveva scelto per il Santuario. 
Hi. I'm Negan. Poche parole cariche di significato che rappresentano la chiusura di un cerchio e l'inizio di un nuovo capitolo. Non resta che attendere e scoprire cosa abbia in mente e che ruolo avrà il personaggio di Negan nella lotta contro i Sussurratori.