# #
"Apri gli occhi". E' proprio in quella frase la chiave della puntata di questa settimana. Aprire gli occhi e capire. Guardare in faccia il proprio nemico, studiarlo per poterlo colpire nel modo migliore, per indebolirlo pian piano. Aprire gli occhi per vedere gli inganni, le minacce, per trovare le soluzioni. Aprire gli occhi e agire, scegliere, uccidere se necessario.
# #
Fin dalle prime scene (in realtà fin dagli scorsi episodi) gli autori ci hanno disseminato indizi per capire che cosa stava succedendo davvero ad Alexandria.
Il primo di questo episodio è senza dubbio il cartello vicino all'approvvigionamento dell'acqua "segnalate i problemi a Eugene o Siddiq". Eugene non c'è, si trova ad Hilltop e quando è andato via si è portato via anche tutto il suo sapere e le sue intuizioni geniali. Siddiq all'inizio è distratto, ancora confuso tra i suoi pensieri e i suoi ricordi. Ancora incapace di capire la verità. La comunità quindi, già solo da quel cartello, appare vulnerabile.
# #
Poi ci viene lasciato un altro indizio legato alle risorse idriche della città. Ad Alexandria c'è un sistema per potabilizzare l'acqua, motivo per cui Aaron non doveva riferire a nessuno che Gamma stava contaminando i fiume. Quindi l'acqua stessa non viene considerata da nessuno la possibile causa del "virus" che sta colpendo le persone, perché sarebbe stato come ammettere che qualcuno stava sabotando l'intera comunità dall'interno.
Un altro indizio è la medicina sbagliata, di cui Dante prontamente accusa Siddiq, che permette al Sussurratore di morire ancora prima che gli potessero esser poste delle domande serie.
Tutte queste cose ci mettono subito all'erta. Qualcosa non va, qualcosa non sta funzionando. Un meccanismo si è rotto e tutti ne stanno pagando le conseguenze.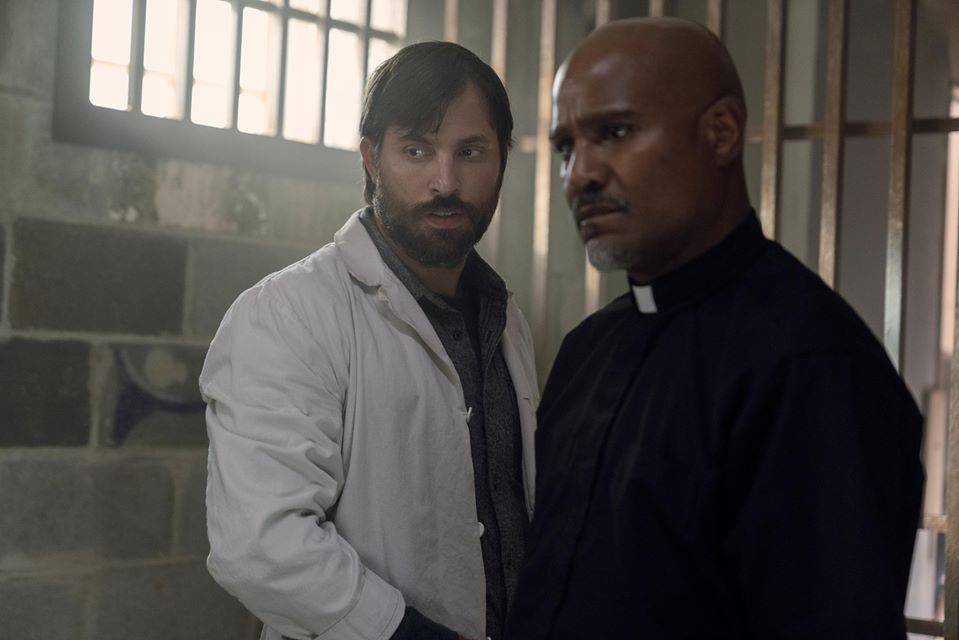 Ma la rottura dell'equilibrio ad Alexandria non è data solo dal virus e dall'acqua. Qualcosa è cambiato dal momento in cui Carol ha preso una decisione da sola senza le votazioni del Consiglio. Le regole non si possono infrangere nel mondo di The Walking Dead, o almeno non in questo modo.
Bisogna agire lucidamente, non d'istinto. E soprattutto non bisogna agire da soli perché da soli non si vedono bene le conseguenze delle proprie azioni.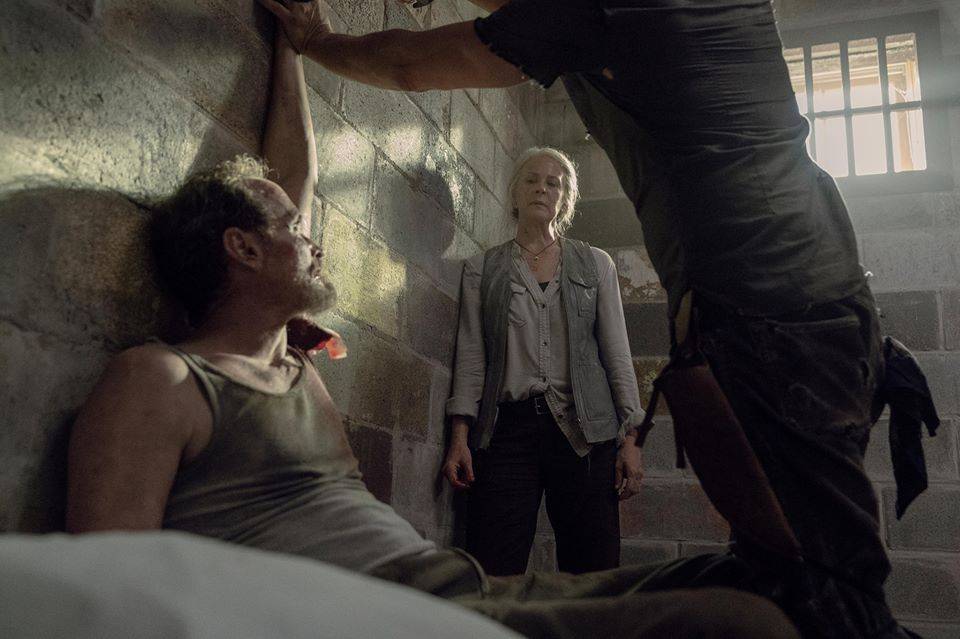 Non è la prima volta che Alexandria e le altre comunità si trovano ad affrontare un pericolo. Non è la prima volta che chi agisce nell'ombra e senza aiuto fallisce. O che chi non spiega chiaramente le proprie intenzioni viene frainteso.
Carol sfrutta Lydia per capire quale sia il modo migliore per arrivare all'orda e le espone chiaramente il problema "Alpha traccia una linea e tu devi decidere da che parte stare". Lydia ha già scelto da molto tempo quale sia il mondo migliore su cui investire le proprie energie, ma fa fatica a fidarsi, ha bisogno di sentirsi amata e rispettata come un vero membro di quella comunità, non come una pedina di strani giochi di potere.
Infatti fornisce subito la chiave per la vittoria: l'idea di dare ai Sussurratori un'altra visione del mondo e del futuro. "Un'idea come questa è pericolosa, si diffonderebbe e non c'è niente che mia madre potrebbe fare per fermarla".
E' proprio ciò che sta cercando di fare Aaron. Sta mostrando a Gamma che cosa può portarsi nello zaino per un'esplorazione un semplice uomo che viene da Alexandria. Può portarsi pane fresco tutti i giorni, perché ci sono la farina e le persone disposte a farlo. Può portarsi un disegno fatto da una bambina, perché ai bambini è concesso sia vivere che disegnare, che andare in bicicletta. Può avere una figlia da cui tornare. Mentre Gamma da parte sua, si accorge di dover rinunciare a tutto, prima al suo volto, poi al cibo offerto. Deve negare di aver avuto una sorella, ma soprattutto deve negarsi la possibilità di credere in qualcosa di più bello.
E' ciò che prova a fare brevemente anche Carol. L'uomo nella cella assaggia la marmellata come se fosse la cosa più bella nella sua vita da mesi, forse anni. Per un momento ci siamo cascati anche noi, ma non può essere così semplice. Alpha manipola le persone e lo fa bene. Così le altre parole di Lydia ci vengono direttamente sputate in faccia "è fedele a mia madre, non la tradirà".
Il Sussurratore è bravo a capire le persone, è evidente. Capisce subito come provocare, capisce che non tutti sono d'accordo su come agire. "Siete deboli", "vi state mentendo a vicenda", "per cosa combattete?", ma al tempo stesso, senza volerlo, svela quella che potrebbe essere la carta vincente contro la sua leader "lei ha ucciso la sua stessa figlia per noi".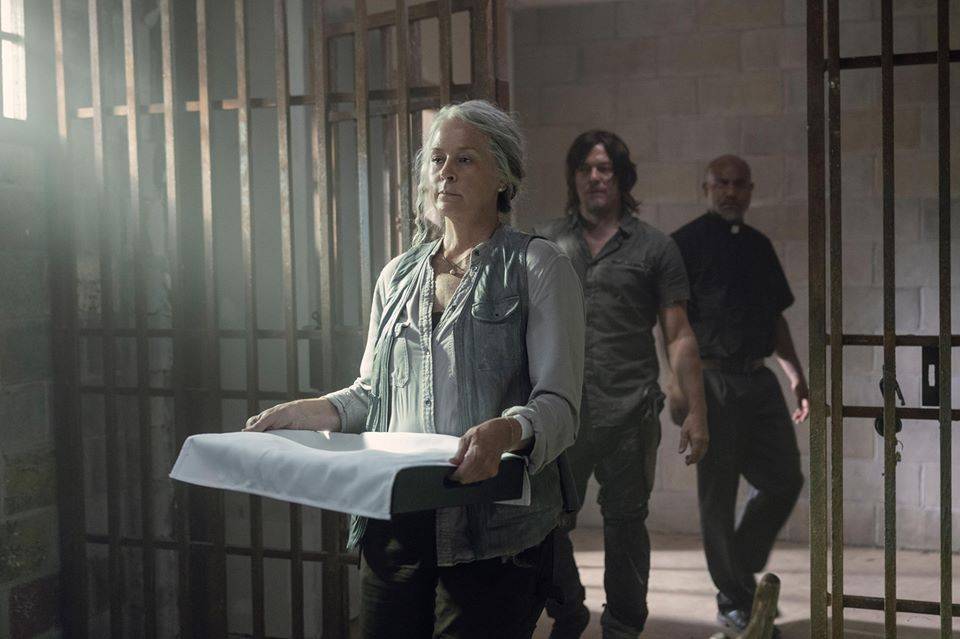 Così Carol cerca di sfruttare quel vantaggio portando Lydia allo scoperto, mentre gli altri si devono occupare di sistemare i danni collaterali delle decisioni sbagliate e mentre Siddiq si scontra pian piano con la verità.
Cerca di opporsi, ma poi capisce di doverlo fare perché la comunità è oggettivamente in pericolo se lasciata nelle mani di un dottore che non riesce ad agire lucidamente. Le ultime parole di Cheryl "hanno bisogno che tu sia lucido" e la sua morte, portano Siddiq in uno stato in cui è costretto ad affrontare quello che gli succede, volente o nolente. 
La verità sulla notte nel fienile compare a piccole dosi, ma ogni dose è letale. Alpha ha costretto Siddiq ad affrontare ogni singola esecuzione. Occhi aperti, impossibilità di opporsi. Le urla, il sangue. Rosita interviene costringendolo a parlargli di quella notte e quando, dopo un po' di resistenza, Siddiq accetta di farlo per noi è come fare un tuffo nel passato.
Inizia il suo discorso davanti a lei e a noi sembra quasi di rivedere Rosita in quel semicerchio con Negan che prendeva a mazzate Abraham e Glenn senza che gli altri possano fare nulla per fermarlo.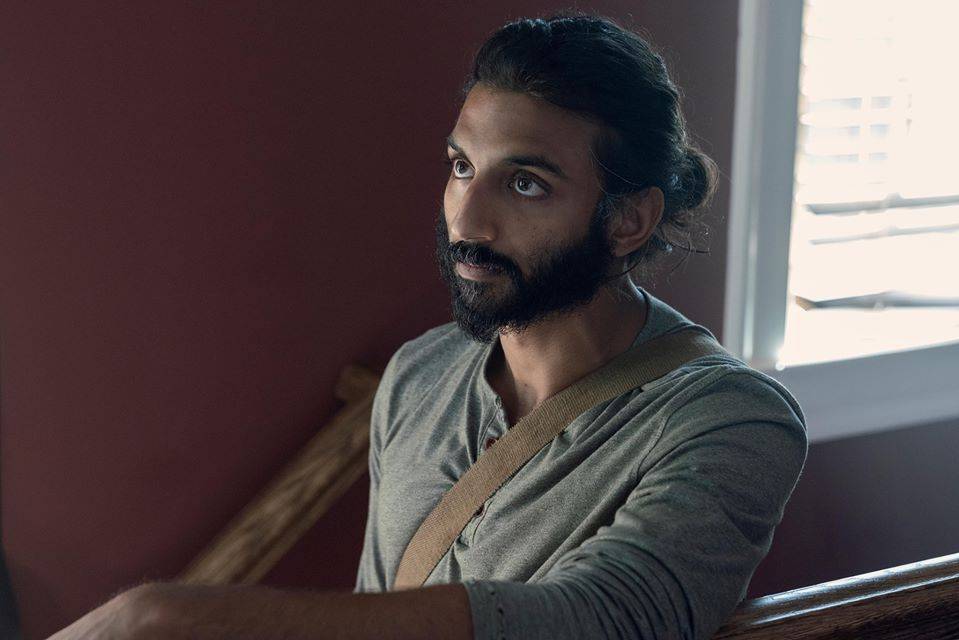 Rosita ha ragione. La soluzione non c'è. Bisogna andare avanti e basta per le persone che si amano e che ti amano.
E quando ti sembra di non avere più nessuno da amare o nessuno che ti ami, come nel caso di Lydia che capisce di essere stata manipolata da Carol, allora non resta che scegliere se stessi come ancora e cercare la propria nuova strada da soli.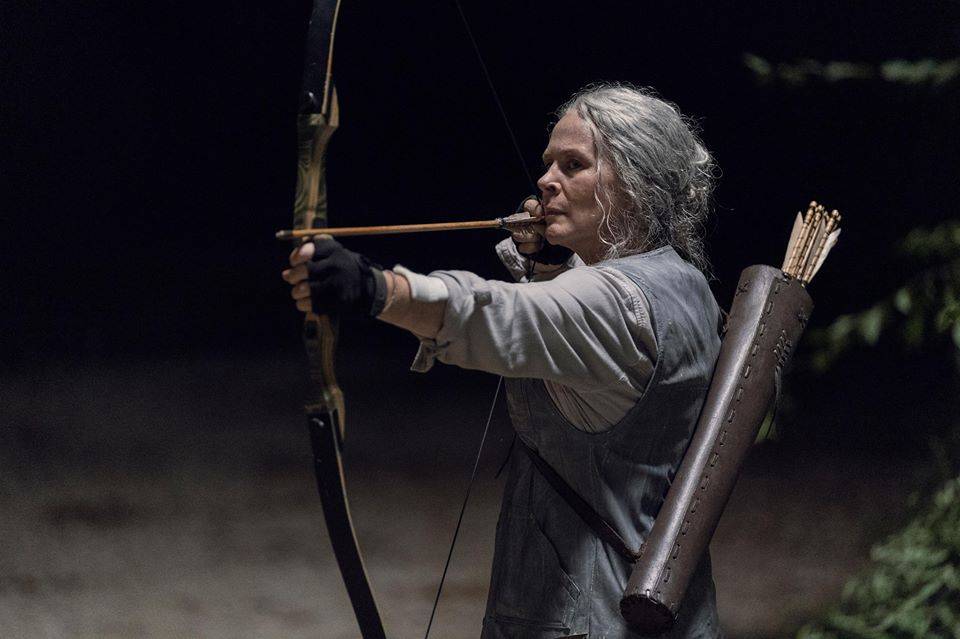 Vi invitiamo a passare dalla nostra gemellata The Walking Dead ITA Family sulla loro pagina Facebook.
Non dimenticatevi di passare anche dai nostri amici di: Caryl Italia e Dwighty Boy – Austin Amelio Italia, The Walking Dead Italia, FIGHT the Dead. FEAR the living – The Walking Dead gdr