In questo sesto episodio di The Walking Dead (trovate QUI la nostra recensione) gli schemi narrativi si dividono principalmente tra due scene e tre personaggi-chiave.
Da una parte, ci sono Carol e Daryl sulle tracce di Negan (e dei Sussurratori).
Dall'altra c'è Negan stesso, alle prese con una nuova comunità e un nuovo stile di vita.
Vediamo come se la sono cavata questa settimana con le nostre pagelle.
Carol 6 – È possibile dare un voto appena sufficiente alla vera Regina di The Walking Dead?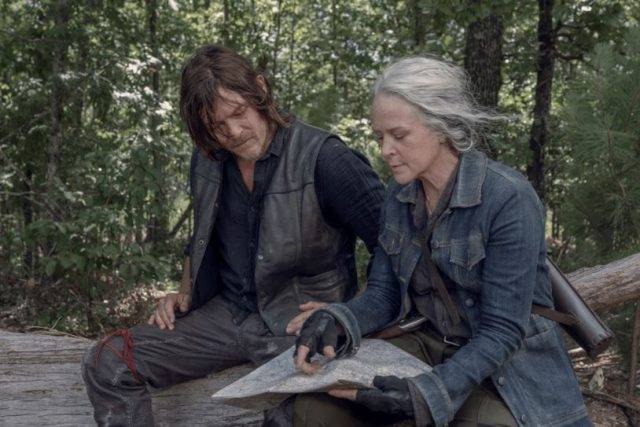 Sia chiaro, io adoro Carol e sarò sempre dalla sua parte fino all'ultimo, ma a volte è troppo testarda. Al momento ha una missione in testa e, per seguirla, è pronta a tutto, anche a scavalcare le persone a cui vuole bene.
Il suo rapporto con Daryl è uno dei più veri e sinceri di sempre in The Walking Dead e dovrebbe fare più affidamento su quello, invece di agire sempre guidata dalla pancia. Una volta tanto, è Daryl quello ragionevole, mentre lei è solo mossa dalla sete di vendetta.
"Sai che se noi sbaglieremo, tutti gli altri pagheranno".
Ma è Carol e a lei si può sempre perdonare tutto.