Prosegue il nostro viaggio nella seconda stagione di The Punisher, serie che fino a questo momento non ha deluso le attese. Frank Castle scopre di non essere così solo come è abituato a pensare, Rachel (anzi, Amy) finalmente inizia a fare chiarezza sul suo passato e Billy Russo sembra prossimo a un percorso di riscoperta soggettiva. Ma andiamo con ordine: attenzione agli spoiler per gli episodi 4 e 5, Scar Tissue e One-Eyed Jacks.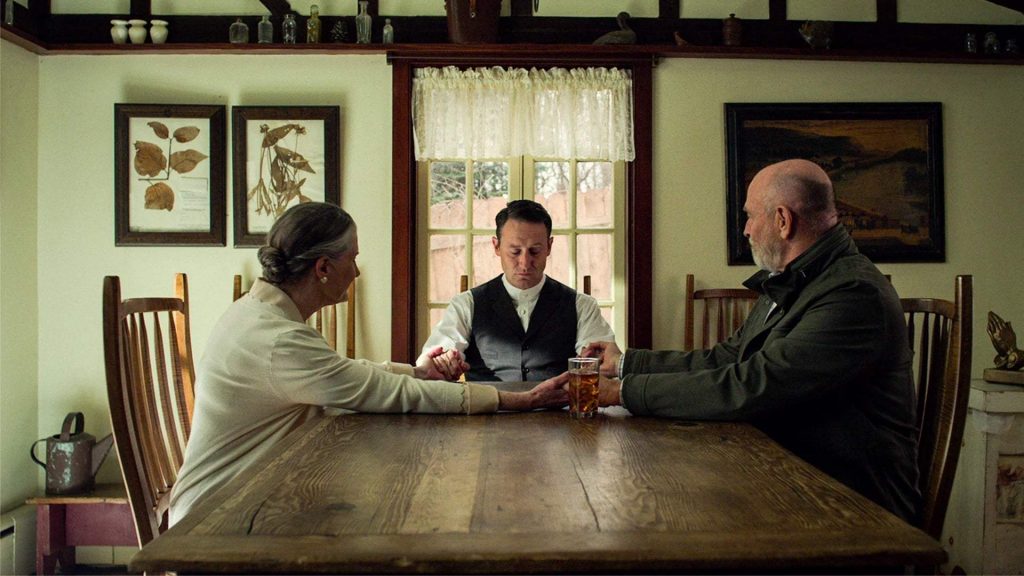 Ci sono volute quattro puntate per avere il primo crollo emotivo di Rachel (che scopriremo chiamarsi Amy, nome che useremo da questo momento in poi nell'articolo) e per iniziare a comprendere perché quelle persone letali e pericolose vogliono ucciderla. Vediamo dei flash in cui capiamo che la ragazza è l'unica sopravvissuta a una strage fatta dal misterioso uomo vestito da prete. Ci verrà rivelato più avanti che Amy è solo una dei numerosi ragazzini che una donna usa per compiere determinate "missioni". Ma chi è quell'uomo?
La tematica religiosa, ossia quella del villain particolarmente devoto, risulta essere senza dubbio un clichè. È tuttavia la quinta puntata, One-Eyed Jacks, a rivelarci qualcosa di più: l'uomo è innanzitutto un agente sul campo, non il capo dell'organizzazione: da essa anzi riceve ordini e la stessa organizzazione sembra realmente animata da motivi purificatori e, dunque, religiosi. Non si capisce, infatti, quale sia il loro obiettivo (a parte eliminare Amy e, conseguentemente, Frank). Il nostro villain, inoltre, ha una moglie malata terminale costretta a letto e due bambini piccoli. Considerando le mostruosità compiute dall'uomo, la visione di questo quadro familiare stona e trasmette un senso di inquietudine profondo.
Tornando ad Amy, anche lei è una ragazza inquieta, a tratti smarrita. Quando scopre la storia di Frank, improvvisamente, si sente meno sola. E, strano a dirsi, sembra che anche Frank, sentendo le disavventure della ragazza, inizi a trovare significato in quel dovere di protezione che fin dal primo momento ha sentito di dedicarle. Le loro anime smarrite si proteggono rimanendo insieme. Amy, inoltre, ha ragione: per quanto possa negarlo a se stesso, Frank non fa altro che trovare scuse per fare e creare la sua giustizia. È palesemente il suo modo di vivere in equilibrio.
Giustizia riesce a farla nel finale del quinto episodio, quando con un gran combattimento riesce a ottenere il nome del prossimo uomo da torchiare per scoprire la verità. Un uomo potentissimo, un tycoon, residente a New York. New York che è tornata, in queste due puntate, teatro di The Punisher dopo un inizio di stagione in cui è stata assente. La casa dell'agente Madani e i quartieri più periferici della Grande Mela tornano protagonisti di quello che probabilmente sarà lo scontro finale, una volta risolta la questione dell'organizzazione religiosa.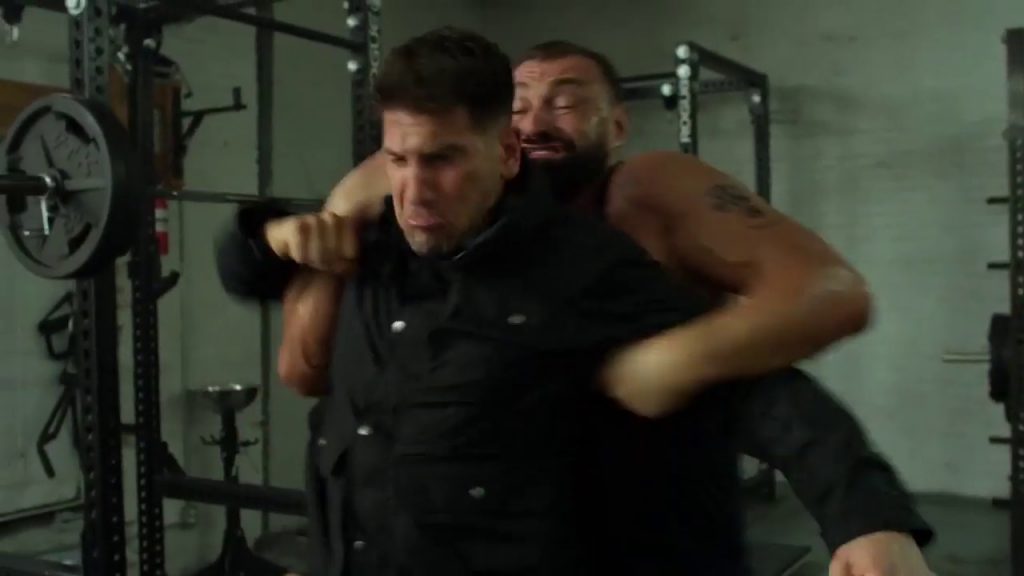 Stiamo parlando di Billy Russo. The Punisher finora ci ha fatto solo intravedere il personaggio di Jigsaw, in quanto ha preferito mostrarci il percorso di riscoperta soggettiva che sta vivendo Billy. Premesso che al momento sembrerebbe credibile il fatto che si sia dimenticato tutto (e che non sia dunque, come ritiene Madani, una recita), è interessante notare come Russo sia un personaggio che nella mente di Steven Lightfoot (e, in particolare, degli scrittori LaManna e Scardapane) deve raggiungere una complessità non scontata. La frase:
Merito di sentire la paura
è una di quelle frasi che servono a creare sfumature nel personaggio, per evitare che possa cadere nel banale cattivo senza spessore. La vendetta e la rabbia, entrambe inconsapevoli, si uniscono a questa consapevolezza, che potrebbe condurre forse a un percorso di redenzione.
Quest'ultima, infatti, rischia di essere paradossalmente uno dei temi portanti della seconda stagione di The Punisher.
Pensiamo, ad esempio, a come l'uomo religioso si fustighi con la frusta per purificarsi dai peccati che commette. L'omicidio che Billy compie nei confronti dell'uomo che lo molestava da bambino è, follemente, un atto di redenzione. Bisognerà capire, tuttavia, in che modo la sua psicoterapeuta Krista Dumont lo guiderà: sembra, infatti, che anche in lei sia presente una notevole dose di follia. Tutto questo sarà, prima o poi, affrontato da Frank. Non c'è dubbio che si farà trovare pronto, ma quanto ancora dovrà sacrificare?