The OC è tra quelle serie tv che hanno segnato una generazione e influenzato le successive. Le vicende dei ragazzi di Orange County ci hanno emozionato, tenendoci incollati allo schermo per quattro stagioni. Nonostante la morte tragica di Marissa Cooper e la piega più realistica che ha preso la serie dopo la sua morte, The OC rappresenta il manifesto dell'età adolescenziale e tutti continuiamo inevitabilmente a guardare con nostalgia i suoi episodi.
Ma quali potrebbero essere i migliori episodi di questa serie? La scelta è senza dubbio ardua, considerando i tanti momenti che ci hanno coinvolto e commosso. Resi epici, poi, da un'accurata colonna sonora.
Ma questi 5 episodi di The OC probabilmente non ci stancheremo mai di guardarli.
5) La resa dei conti – 3×01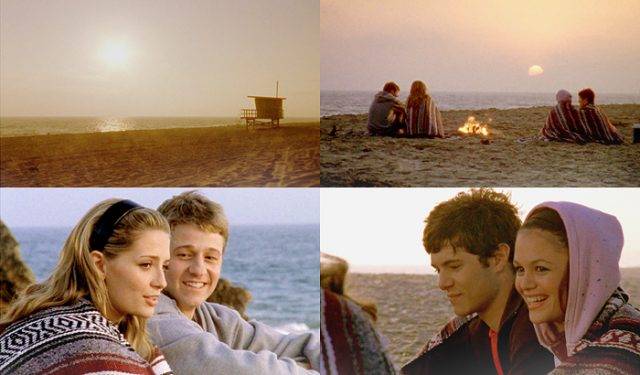 Uno degli ultimi episodi corali, dove ritroviamo i Fantastici 4 insieme, è l'inizio della terza stagione. Dopo un'estate passata ad aspettare che Troy, il fratello di Ryan, si svegliasse dal coma, i protagonisti decidono di trascorrere gli ultimi momenti prima dell'inizio della scuola divertendosi. Ne hanno passate tante, troppe forse per adolescenti della loro età, ma riescono a trovare la forza di andare avanti insieme. Per quella che sarà una delle poche occasioni nel corso della terza stagione, si comportano da ragazzi spensierati che fanno normali scherzi in riva al mare e che si baciano intorno al fuoco. Alla fine, è come se questo episodio fosse un faro luminoso che rischiara le tenebre dei problemi che ci sono stati e che seguiranno nel corso della stagione. Perché, nonostante tutto, i quattro amici ci saranno sempre per sostenersi a vicenda.