Una delle coppie più amate delle serie tv è quella composta da Seth Cohen e Summer Roberts, protagonisti di The OC. I due sono fatti l'uno per l'altra e, nonostante le numerose peripezie che devono affrontare, quando sono insieme sono più forti di chiunque altro. Tuttavia, mentre nelle stagioni precedenti veniamo totalmente incantanti dal loro amore e dalla loro relazione, nella quarta e ultima stagione il distacco tra loro è palpabile.
La stagione si apre dopo la disastrosa morte di Marissa Cooper, causata da un incidente d'auto nell'ultimo episodio della terza. L'atmosfera che respiriamo è greve e assistiamo alla difficoltà di ogni personaggio ad andare avanti. Con un salto temporale di cinque mesi dalla tragedia, ritroviamo i nostri protagonisti bloccati, incapaci di reagire e chiusi nei loro rispettivi mondi. A risentire di questa situazione non è solo il rapporto tra i Cohen e Ryan o quello tra Julie Cooper con la secondogenita Kaitlin. Ma anche la relazione tra Summer e Seth sembra essere sul filo di un rasoio.
Assistere al distacco e progressivo allontanamento dei due è un duro colpo da incassare per i fan dalla serie, abituati a vedere in questi personaggi una costante. E quello che spaventa fin dal primo episodio è che questo muro lo erige Summer. La ritroviamo totalmente diversa dalla ragazza di Newport in fissa con la soap Valle di Lacrime: è diventata un'attivista, sempre in lotta per proteggere l'ecosistema del pianeta. Ormai sembra essere totalmente assorbita dalla nuova vita universitaria, ben lontana da quella che conduceva nella piccola cittadina di Orange County. I problemi d'attualità che fino a quel momento aveva evitato diventano così il motivo delle sue giornate, sempre troppo piene per poter trovare del tempo da dedicare a Seth.
O meglio, per volerlo trovare.
Seth continua a parlare con la segreteria telefonica della ragazza. La aggiorna su come si tiene impegnato, mentre aspetta il secondo semestre per potersi trasferire anche lui a Providence e frequentare l'università. Le lascia lunghi messaggi vocali che lei ascolta e cancella poco dopo, senza mai richiamarlo. L'unica cosa che la convince a rispondere al telefono e a tornare nella città natale è la richiesta di aiuto per riportare Ryan a casa. Summer decide di rientrare e l'imbarazzo che c'è tra i due ragazzi al momento del ritrovo è sconcertante. L'impressione che abbiamo avuto è che Summer non fosse più innamorata del giovane Cohen. In fondo, quante volte abbiamo visto relazioni finire a causa dell'inizio del college? Crescendo, inevitabilmente si cambia. E Summer è decisamente cambiata, mentre Seth è rimasto lo stesso di prima. Forse solo più disilluso e deluso da tutti coloro che lo hanno abbandonato dopo la morte di Marissa.
Ma non sono solo i nuovi interessi e le nuove amicizie nate alla Brown che hanno reso Summer così distante.
Ciò che ha causato questo distacco è stata l'incapacità di accettare il passato, di stare con una persona che le ricordava momenti che non sarebbero tornati. Subito dopo la morte della sua migliore amica, Summer aveva deciso di trasferirsi e di ripartire da zero in una nuova città. Avrebbe creato una nuova identità, una Summer Roberts rinnovata e più matura e distante dai drammi delle prime stagioni di The OC. La soluzione per affrontare il dolore era stata fuggire via, chiudendosi la porta del passato alle spalle. Ma come poter dare questo taglio netto se c'era ancora la relazione con Seth a tenerla aggrappata alla sua vecchia vita? E così ha tentato di allontanarlo, di tenerlo sempre più distante dalle sue passioni e dai suoi sentimenti. Tuttavia non è bastato. L'amore per Seth in realtà non si è mai affievolito, ma non riusciva a guardarlo senza pensare al quartetto che erano con Ryan e Marissa.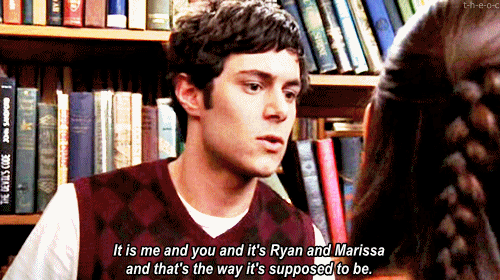 Summer aveva bisogno di tempo per poter affrontare la realtà e metabolizzare il lutto. I suoi continui tentativi di rinnegare le sue origini e la persona che era non hanno fatto altro che tenerla separata da Seth. E nel momento in cui, grazie alla terapia, è riuscita a fronteggiare i suoi demoni e accettare la morte di Marissa è tornata quella di prima. La solita Summer determinata e perdutamente innamorata.
Ma, nonostante i suoi sentimenti non fossero cambiati, in realtà lei lo era davvero.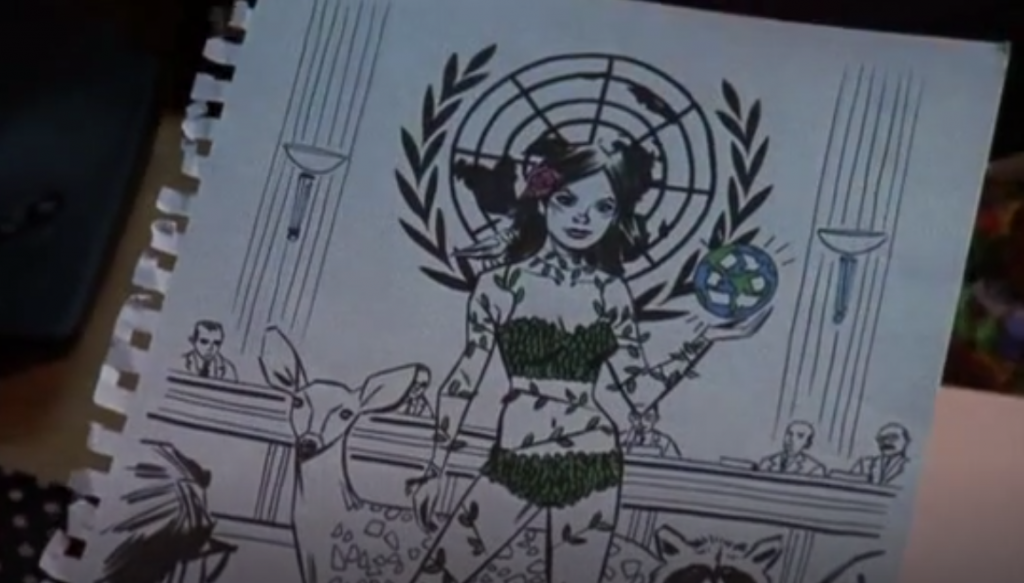 Tornare alle sue vecchie abitudini e passioni, anche dopo aver accettato la morte della sua migliore amica, non era più possibile. Subito dopo la terapia, la prima cosa che decide di fare è rinnegare la rivoluzionaria identità che si era costruita alla Brown. Finendo in questo modo per perdere se stessa. Ci si spezza il cuore quando Summer rifiuta la proposta di matrimonio di Seth, ma a malincuore capiamo che ha bisogno di ritrovarsi e di capire una volta per tutte chi è davvero. Ormai la Summer Roberts delle prime stagioni di The OC non esiste più: nella quarta scopriamo una ragazza più matura, che non trova più nello shopping e nel gossip il suo passatempo preferito. Diventa un'ecologista e animalista convinta ed è proprio di questa sua passione che farà poi un lavoro.
Alla fine, in questa stagione abbiamo ritrovato Seth e Summer più distanti, ma forse anche più reali. Nelle prime stagioni entriamo nel loro mondo e la loro relazione, per quanto attraversi dei periodi complicati, appare comunque onirica. Ora, invece, li vediamo calati in un contesto più vero e la loro storia, le loro esigenze e i loro cambiamenti diventano più realistici. E proprio per questo motivo la loro relazione ci offre uno spiraglio di speranza. Seth e Summer hanno il degno finale che meritava una delle coppie più amate di sempre: rimangono insieme, nonostante le distanze e i cambiamenti che tutti affrontiamo nel corso della vita.