No non sono impazzita. Non completamente almeno. Ho deciso di guardare The OA al contrario. In che senso? No non al contrario nel senso di partire dalla fine dell'episodio per cercare messaggi subliminali che inducano al satanismo. Preferisco restare nel dubbio su questo punto di vista. Ciò che ho fatto invece, è guardare la Serie partendo dall'ultimo episodio, fino ad arrivare al primo. E ora vi racconto se questa esperienza mistica è stata utile o solo un modo per incasinarsi ancora di più la vita.
Già, perché l'unica cosa che sapevo di The OA prima di iniziare era che è una Serie confusionaria, non facilmente comprensibile. A molti è piaciuta, pur non sapendo perché (leggi qui). Ed è per questo che ho pensato che magari, guardandola al contrario sarebbe servito a capire di più. E devo dire che il mio intento è piuttosto riuscito.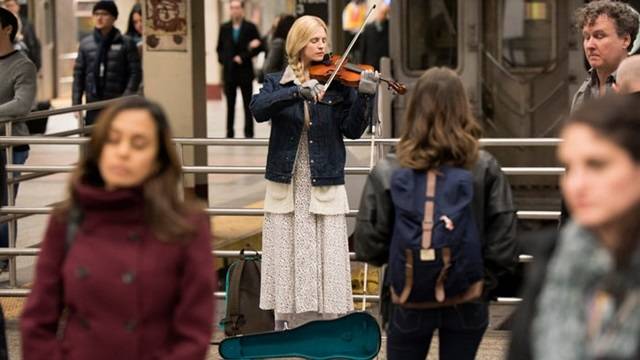 Ho iniziato a guardare l'ultimo episodio, e nella prima scena vedo un tizio seduto che guarda diversi schermi avanti a lui. Uno sceriffo dietro che si avvicina fino a puntargli la pistola alla testa. I due si conoscono. L'uomo preso di mira (Hap) spiega praticamente tutto: ha rinchiuso quattro persone in una specie di gabbia di vetro, e due di queste possono guarire la moglie dello sceriffo, affetta da SLA, malattia non ancora curabile.
Dopo un po' di diffidenza, lo sceriffo, disperato, accetta di provare questa assurda cura. Due dei quattro ragazzi rinchiusi (che poi scoprirò essere Prairie e Homer) si avvicinano alla donna e fanno una serie di movimenti senza senso, assurdi e assolutamente divertenti da guardare. Dubito della sanità mentale dei due, mentre avrò la certezza dell'insanità mentale della donna affetta da SLA, che dopo essere stata guarita dai due ballerini, racconta una storia assurda in cui dice di aver ingoiato una falena. Fa un gesto ai due – che scopro essere il 5 movimento – l'ultimo movimento mancante per trasportarsi su un'altra dimensione. Per ora mi sembra tutto abbastanza esilarante, ma continuo, e man mano la storia si fa più seria.
Il 5 movimento viene scoperto anche da Hap, che preso da furia omicida ammazza i coniugi sceriffi. Dopodiché porta via Prairie (The OA), abbandonandola da sola in mezzo al nulla. Per dire in breve, nell'ultimo episodio scopro gran parte di ciò che è importante per la storia. Prairie racconta la sua storia a quattro ragazzi e un'insegnante. Insegna loro i 5 movimenti, che dovranno poi usare per trasportare Prairie in un'altra dimensione e salvare Homer (di cui è innamorata) e gli altri prigionieri. Capisco che la bionda protagonista è scappata di casa ed è ritornata dopo 7 anni, e che quando è andata via era cieca. Capisco che i genitori che vedo sono adottivi, e che lei è scappata per cercare il suo vero padre, fallendo nella missione perché poi è stata rapita.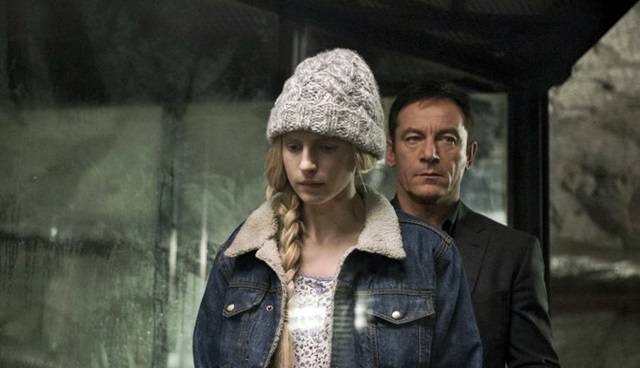 Poi il gran finale: un ragazzo armato si dirige verso la mensa della scuola, intento a fare una sparatoria. I quattro ragazzi e l'insegnante, con un gioco di sguardi si fanno coraggio e iniziano a fare gli stessi assurdi movimenti di Prairie e Homer, distraendo il ragazzo, disarmato poi da un cuoco. Durante lo scontro tra i due, Prairie resta ferita da un colpo partito dal fucile. Sembra che stia per morire ma è felice.
Ovviamente sono ancora tante le cose poco chiare, quindi vado avanti – o sarebbe il caso di dire indietro – e guardo gli altri episodi: il penultimo, il terzultimo e così via, fino ad arrivare al primo.
Devo dire che, anche se certe cose erano poco chiare inizialmente, diventava tutto più comprensibile guardando gli episodi precedenti. Mi sono anticipata tutti i colpi di scena, questo è vero. Però, sapendo già cosa sarebbe successo poi, sono riuscita a comprendere meglio ciò che è avvenuto prima. Se avessi guardato The OA partendo dal primo episodio, probabilmente sarei stata molto più confusa.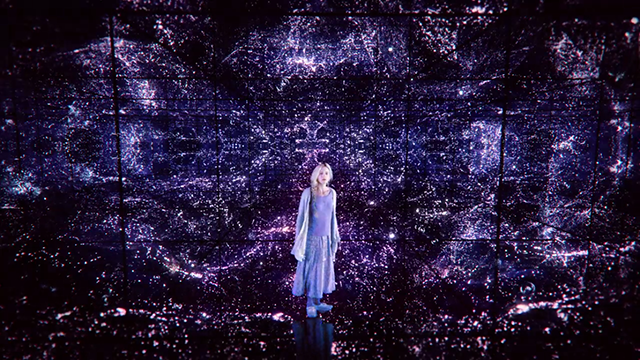 Guardandolo per ultimo invece, mi era già tutto chiaro. Come lei è ritornata dopo essere sparita per 7 anni, come ha fatto a riacquistare la vista, cosa è successo in quei 7 anni di assenza. Tutte cose che già sapevo grazie a questa visione diversa. Proprio perché nel primo episodio, noi la vediamo tornare, ma non sappiamo ciò che le è successo. Lo racconterà in seguito. Mentre guardando dall'ultimo episodio, ho avuto modo di capire prima cosa le è successo, e poi come è tornata. Tutti i messaggi importanti, tutte le spiegazioni vengono date alla fine. Mentre durante gli episodi iniziali si è così confusi e senza risposte. Ma in questo modo, sapendo già le risposte, è stato più semplice guardare e capire ciò che stava succedendo.
È un modo diverso di guardare le Serie, e non sempre adatto. Anzi, spesso potrebbe rovinare l'intera Serie. Ma devo dire che in questo caso ha funzionato. Ho guardato The OA al contrario e mi è piaciuto. E soprattutto, ho capito quel che c'era da capire. Certo non tutto, qualcosa è rimasto in sospeso e probabilmente verrà chiarito nella seconda stagione. Ma alla fine, devo dire che questo esperimento non mi è dispiaciuto affatto.