The Good Doctor è un medical drama incentrato sulla figura del Dottor Shaun Murphy. Shaun è un ragazzo autistico, con la sindrome del Savant che ha vissuto un'infanzia estremamente difficile. Vittima del padre violento, scappa di casa insieme a suo fratello minore e trova, in seguito alla sua tragica morte, il suo punto di riferimento: il Dottor Glassman, presidente dell'ospedale della città di San Jose in California. Sarà poi lo stesso Glassman a garantire per lui, aiutandolo a venire assunto nel suo ospedale per iniziare la specializzazione in chirurgia. Il Dottor Murphy è uno dei più brillanti chirurghi in circolazione. Nonostante sia ancora solo uno specializzando, le sue idee sono talmente geniali e innovative che riesce ben presto a farsi strada per le corsie del St. Bonaventure Hospital.
The Good Doctor è una serie con trama verticale, in ogni episodio ci sono pazienti e casi diversi, ma il filo conduttore sono sempre la vita e le dinamiche dell'équipe medica di cui Shaun fa parte. Le vite dei medici all'interno di questa serie vengono approfondite grazie ai diversi paziente e alle malattie che devono curare e non è certo difficile affezionarsi a questi personaggi.
Vediamo allora 30 disagi che solo un vero fan di The Good Doctor può capire.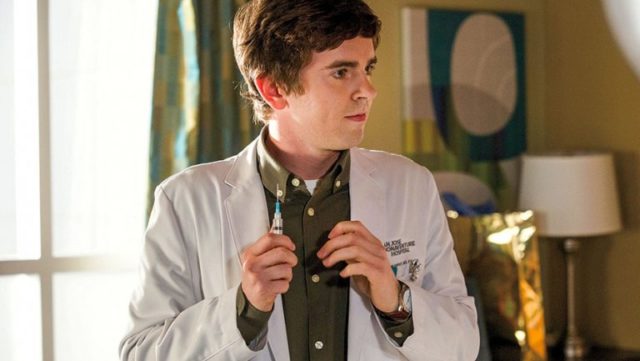 1) Il primo intervento di Shaun in aeroporto con le bottiglie di Jack Daniels è quanto di più assurdo potessimo vedere.
2) È anche lo stesso momento in cui Shaun ci conquista, anima e corpo, e iniziamo a fare il tifo per lui.
3) Browne e Kalu nella stanza dei letti per i medici che si nascondono sotto le coperte, per un attimo ci hanno fatto pensare a Grey's Anatomy.
4) Dopo qualche episodio, improvvisamente, avremmo voglia di prendere una laurea in medicina e darci finalmente una chance in quella facoltà.
5) Abbiamo fatto davvero una gran fatica a fidarci di Lea all'inizio.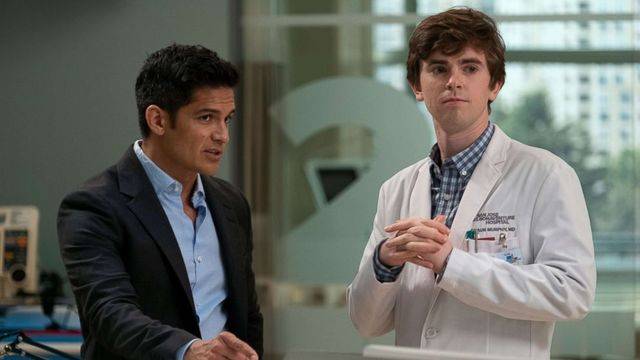 6) Poi non appena abbiamo cominciato a stare dalla sua parte ha rovinato i sogni di Shaun partendo per Hershey. Ottima mossa, Lea.
7) Scoprire che negli uffici dell'ospedale si può scrivere sui vetri con i pennarelli bianchi come nelle indagini di polizia è stato qualcosa di entusiasmante.
8) Glassman è una figura genitoriale talmente paziente che a volte Shaun non lo merita e si ostina a considerarlo solo un amico.
9) Claire è l'amica a cui tutti aspiriamo anche se a volte è fin troppo dolce. Insomma non l'eroe che desideravamo, ma quello di cui avevamo bisogno.
10) Per una vita ci hanno detto che i tatuaggi potrebbero causarci difficoltà nel mondo del lavoro. Poi arriva Melendez con il suo cervo tatuato sul petto le cui corna arrivano fino al collo e allora non capiamo più a cosa credere.
11) Avete iniziato anche voi a tenere le mani incrociate più spesso quando siete a disagio?
12) Nonostante Shaun sia continuamente criticato per la sua mancanza di tatto nel parlare con i pazienti, le sue diagnosi-sentenza sono le più divertenti in assoluto.
13) La Dottoressa Lim è davvero una donna che non si fa mettere i piedi in testa, indipendente e dallo spirito libero…
14) … Finché non inizia una relazione con Melendez e si mostra vulnerabile per la prima volta, da quel momento perde un po' la sua aria selvaggia.
15) Andrews l'abbiamo giudicato tutti male all'inizio. Si opponeva a Shaun in modo irremovibile e sembrava avere in testa solo la carica di Presidente dell'ospedale.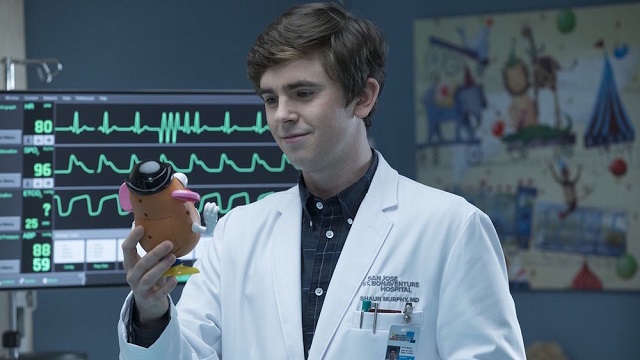 16) Però ci siamo dovuti ricredere, è riuscito a mostrare un lato molto umano e a dimostrarsi un vero leader che tiene a cuore la sua squadra.
17) Che cosa è tornato a fare esattamente Kalu dopo il licenziamento per insubordinazione?
18) Abbiamo pensato che il momento più triste della serie fosse quando abbiamo scoperto della malattia di Glassman e la conseguente reazione di Shaun…
19) … Poi però il nuovo primario ha spostato Shaun in patologia e quella sì che è stata una vera tragedia.
20) Morgan sa essere davvero irritante e non ci capacitiamo di come sia possibile che ancora nessuno le abbia risposto a tono.
21) Ma come ha fatto Park a lavorare prima come poliziotto e poi come chirurgo? Io a malapena riesco a dare l'acqua alle piante due giorni di fila.
22) La scena in cui Shaun legge al ragazzo malato terminale ed identico a suo fratello, le pagine finali del libro che Steve non è mai riuscito a finire di leggere è tra le più toccanti. Chi dice di non aver pianto, mente.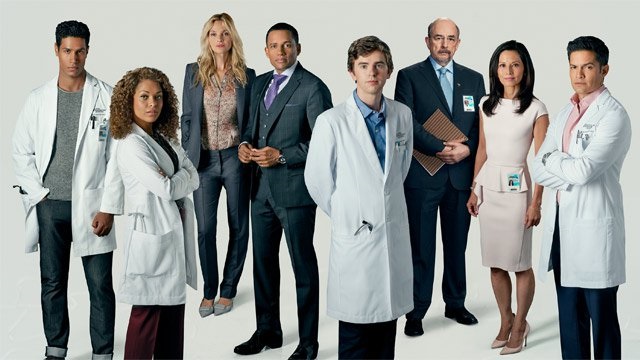 23) La caffetteria dell'ospedale e il cibo che servono sono decisamente delle specialità…
24) … anche se la vera delizia è Debbi che con la sua dolcezza serve i muffin al cioccolato ed è riuscita a conquistare l'uomo più burbero dell'intero ospedale.
25) Anche se la storia d'amore tra Lim e Melendez ci ha intenerito per un attimo, la carica di primario è qualcosa per cui vale la pena lottare. Complimenti, Dottoressa Lim!
26) Nonostante The Good Doctor sembri una serie piacevole e scorrevole, tratta di alcuni temi davvero profondi come l'anoressia e le sue difficoltà e di come essere malati non sia affatto semplice.
27) Quando Shaun ha una delle sue visioni rivelatrici siamo a pronti a scommettere che non sbagli.
28) Questa serie è piena di episodi in cui si dibatte sull'etica della medicina. A chi spetta la decisione di accettare le cure o di rifiutarle per esempio è al centro di diversi episodi, ed è davvero difficile non schierarsi.
29) Browne, vada a parlare con la famiglia. Se lo sentiamo dire un'altra volta ci verrà una sincope.
30) Anche voi avete notato subito che il paziente Bobby, giocatore di videogiochi di estremo successo, è Jason di The Good Place?