L'articolo contiene spoiler su The Good Doctor.
Il mondo delle serie tv a tema medico è forse quello più complicato nel quale inserirsi per un numero di motivi infinito e complicazioni riguardo ogni vicenda. Nel corso degli anni abbiamo visto qualsiasi tipo di approccio al sottogenere, dalle versioni più comedy a quelle più drammatiche e seriose. Tre prodotti in particolare vengono in mente quando associamo le mura ospedaliere al piccolo schermo: Scrubs, Grey's Anatomy e Dr.House. Con tutto il rispetto per gli altri prodotti ma potremmo concentrarci su questi tre approcci per definire perfettamente le correnti di pensiero su come sviluppare uno show medico.
Lavorando con questi temi bisogna prendere non una ma ben due scelte: quella riguardo il genere e quella riguardo accuratezza medica. Grey's Anatomy scelse di mettere completamente da parte l'accuratezza incrementando al massimo il drama e le situazioni surreali. Scrubs, al contrario, decise di optare per un mood molto più incentrato sul comedy ma un'accuratezza medica tale da definirla il prodotto più fedele alla realtà dal punto di vista della rappresentazione ospedaliera. Dr. House prese una decisione ancora diversa, mettendo diagnosi rare e interessanti al centro delle vicende per un prodotto molto più "medico" ma esasperato e portato al limite tanto da impressionare lo spettatore.
Tre scelte funzionali, tre percorsi che hanno portato a serie tv in grado di rivoluzionare il panorama televisivo e ispirarne altri. In tutto questo il sottogenere medico ha altri prodotti che in un modo o nell'altro hanno tentato di trovare un nuovo percorso di successo senza sembrare l'ombra dei predecessori. Dopo quattro stagioni e con la quinta appena arrivata vi possiamo dire che The Good Doctor è riuscito in questa impresa.
Qual è stata la scelta?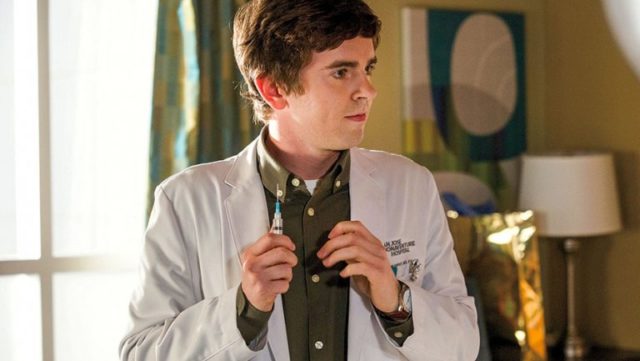 L'idea vincente del prodotto di David Shore è il perfetto bilanciamento di ogni aspetto. Nel primo episodio la trama è delineata alla perfezione: Shaun Murphy, dottore nello spettro dell'autismo e a cui è stata diagnosticata la sindrome del Savant, deve guadagnarsi fiducia e rispetto nel nuovo ospedale dove viene assunto. Da qui partono quattro stagioni la cui intenzione è quella di affrontare tutto. Erroneamente, durante il primo anno molti pensavano che la varietà di argomenti e temi trattati fosse tale per comprendere meglio su quali incentrare il prodotto in seguito, ma quella era la vera intenzione della serie.
Quasi tutte le puntate hanno uno schema delineato: i due mentori degli specializzandi in chirurgia dividono i quattro giovani in due coppie che portano con se. Si viene a conoscenza dei due casi della puntata in contemporanea a un tema etico affrontato da Shaun o un altro specializzando, e si decide come procedere. Da lì in poi le trame si chiudono quasi sempre nello stesso episodio in modo positivo o negativo, con una morale più o meno ovvia sul tema etico. È un concept estremamente semplice, con puntate autoconclusive tranne in rari casi e una trama orizzontale che si sviluppa lentamente.
Ma come abbiamo detto prima, il bello di The Good Doctor è che viene mostrato ogni ambito del periodo che stiamo vivendo nella serie. Le giornate a casa di Shaun sono importanti quanto le operazioni della puntata o le discussioni sulle diagnosi. Nulla viene lasciato al caso in una serie tv che sembra non scegliere una strada per incapacità, ma in realtà ha solo scelto di tenerle tutte a disposizione.
Altro grande punto di forza di The Good Doctor sono i personaggi
Sì, la serie ha un protagonista di cui parleremo meglio fra poco, ma tutto il cast è un agglomerato di personalità semplici a un primo impatto ma con un grande sviluppo dietro. Quella gentile, quella antipatica e competitiva, quello professionale ma bravo, il primario che supporta Shaun e molti altri. Personaggi che spiccano subito all'occhio anche a un pubblico nuovo ogni puntata, vengono sempre rimarcate le loro posizioni e ideologie nel mondo della medicina e in quello di tutti i giorni. Ma soprattutto non sono dipendenti dal protagonista.
Molte volte la gente ha provato a paragonare The Good Doctor e Dr. House: due show con un medico estremamente talentuoso al centro, con caratteristiche fisiche o psicologiche che all'apparenza lo rendevano diverso da tutti gli altri. Quello in cui questa serie riesce meglio è l'indipendenza del cast. Sarà per il ruolo basso ricoperto da Murphy a inizio serie, ma Shaun non è sempre al centro dei discorsi di tutti. Certo, le sue vicende sono più centrali e approfondite, ma in ogni episodio almeno tre personaggi discutono in una parte di trama che non lo concerne quasi mai.
D'altro canto, elogiare The Good Doctor senza elogiare il suo protagonista sarebbe scorretto. La base della serie è l'evoluzione del personaggio interpretato da un Freddie Highmore mai così bravo. La sua rappresentazione dell'autismo e la sindrome del Savant sono impeccabili. Dai momenti di estraniazione dal mondo esterno per comprendere la giusta diagnosi, a quelli in cui cerca di socializzare e creare rapporti interpersonali. Ogni passo falso o barriera affrontata da Shaun viene sentita dagli spettatori che sono felici di percorrere la strada con lui e vorrebbero aiutarlo in ogni modo possibile.
Siamo ormai folgorati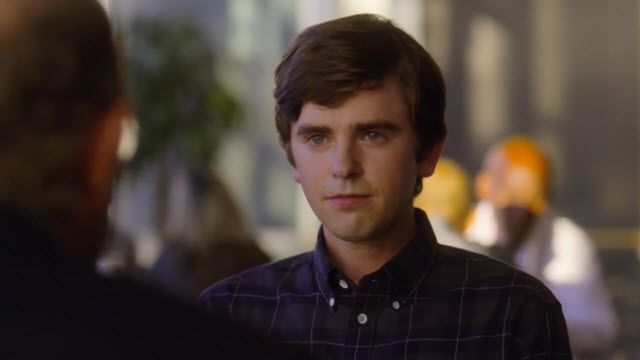 È un dato di fatto e sempre più persone stanno ripetendo questa frase. Con un immeritato ritardo la serie ha iniziato a macinare terreno nelle classifiche di apprezzamento sia in patria che da noi in Italia (con un botto di ascolti incredibile sulla Rai). Le gesta di Shaun Murphy e il resto del St. Bonaventure Hospital stanno ammaliando un pubblico sempre più grande. Mentre i fan di vecchia data non possono che ritenersi soddisfatti di un prodotto che, stagione dopo stagione, ha saputo rimanere fedele ai suoi principi ma creando vicende sempre differenti e mai ripetitive.
Inoltre, non dovremmo neanche dirlo, ma una rappresentazione così onesta e veritiera di un personaggio nello spettro dell'autismo ha suscitato apprezzamenti da parte dei fan per l'idea innovativa e la dolcezza con cui i temi vengono trattati. Shaun Murphy non è un dottore autistico. Shaun Murphy è un dottore e Shaun Murphy soffre di autismo. Le due cose a volte coincidono, altre no ma mai nella serie quella è l'unica caratteristica del dottor Murphy. È un aspetto costante della sua vita e il prodotto non manca di ricordarcelo con la giusta frequenza, ma come abbiamo detto prima non suona mai ripetitivo.
Anche il resto dei personaggi è scritto in modo tale da evitare stereotipi stupidi in base all'etnia, il sesso o l'età. Certo, le difficoltà che hanno affrontato nel corso della vita per queste caratteristiche sono tirate in mezzo più di una volta, ma come The Good Doctor ci insegna: nessuno si ferma a essere l'etichetta affibbiata dagli altri. Complicata nella medicina e diretta nella vita vera, benché il secondo aspetto ci spaventa sempre un po' di più. Alla fine siamo tutti degli Shaun Murphy quando guardiamo la serie.