Con alle spalle il secondo martedì di messa in onda di The Good Doctor arriva la conferma che ci troviamo di fronte a una Serie Tv da non perdere. Ma come mai questo nuovo medical drama ha avuto così successo andando in onda su una Rai, che ormai sta da tempo deludendo i suoi spettatori? Che si stiano iniziando a rendere conto che il pubblico italiano non è solo quello dei reality e dei talk show? Leggendo le parole del direttore di Rai 1 sembra proprio di sì:
La scelta vincente di programmare The Good Doctor conferma la volontà della rete di proporre i prodotti internazionali migliori in termini di qualità che sappiano coniugare il grande intrattenimento popolare con temi importanti, inserendoli perfettamente nella mission editoriale e di servizio pubblico di Rai 1.
I primi tre episodi hanno conquistato una platea di 5 milioni e 229 mila spettatori con uno share del 27,8% e un picco del 34,5% nel terzo episodio. È il miglior risultato degli ultimi 10 anni in Italia per un prodotto d'acquisto. I dati di martedì scorso sono stati ugualmente buoni e gli episodi hanno coinvolto 4,3 milioni di spettatori e il 23,5% di share. C'è stato un calo rispetto alla première ma il risultato è comunque eccezionale, soprattutto perché si mantiene per tutte le puntate, anche quella in seconda serata. Complice sicuramente un palinsesto poco allettante (unici concorrenti: Furore su Rai 2 che si rivolge a un pubblico di nostalgici; Chicaco P.D. su Italia 1 e semplici film su Canale 5).
The Good Doctor ha sbancato non per demerito altrui ma per le sue qualità.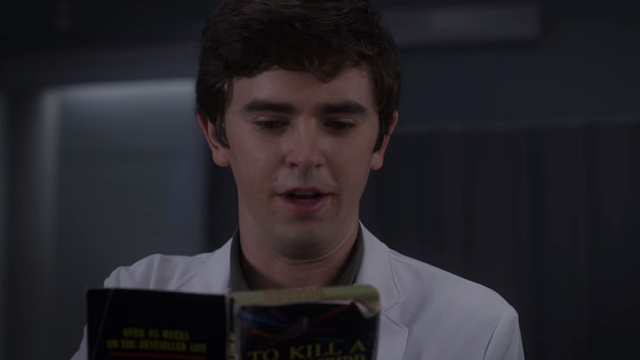 Quello che rende speciale The Good Doctor è la capacità di rappresentare la disabilità con limpidezza, senza pietismo né banalità.
La forza di questa serie è anche la sua vicinanza alla realtà. Shaun è esempio abbastanza realistico dei tratti tipici di individui affetti da autismo e dalla Sindrome del savant. Non sa interpretare le persone, non conosce il sarcasmo e non ha filtri di alcun tipo. Anche lo sguardo sfuggente, la postura rigida e il tenere le mani sempre vicine sono tratti distintivi della patologia. Sono anche emerse, nel corso degli episodi, le sue difficoltà di comunicazione, la scarsa flessibilità e la tendenza alla perseverazione. È stato interessante vedere che quando Shaun svolge una qualsiasi attività da solo si cronometra. Tutto è scandito dalla sveglia impostata sul cellulare.
Il suo sguardo sembra fisso, ma in realtà vede un mondo di cui non noi immaginiamo nemmeno l'esistenza. I suoi occhi colgono particolari indispensabili al suo lavoro che però sfuggono anche ad alcuni suoi colleghi più esperti. Il giovane ha una memoria eccezionale e una capacità di elaborazione delle informazioni geniale.
The Good Doctor apre gli occhi sul modo in cui le persone affette da questo tipo di disabilità vedono tutto ciò che le circonda.
La loro intelligenza è usata per approfondire aree o argomenti specifici di cui diventano esperti indiscussi. Mostrano la capacità di aver presente ogni particolare e di raccordarlo con gli altri elementi della stessa area. Non tutti gli autistici sono ad alto funzionamento e non tutti hanno un Q.I. sopra la media. Ci sono anche tante difficoltà e il funzionamento atipico richiede un grande sforzo di adattamento. In Shuan la quota autistica appare più sfumata, mentre quella geniale è più accentuata.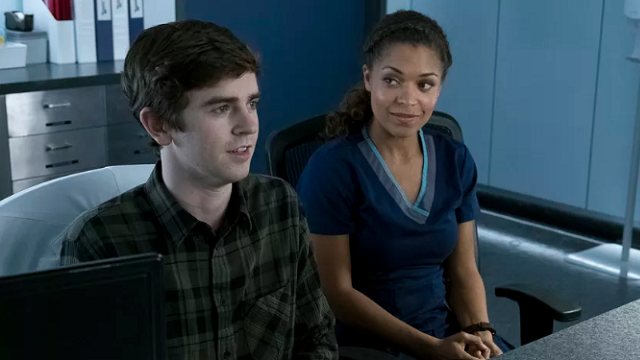 Chiaramente The Good Doctor è pur sempre una Serie Tv ma mostra una parte di una realtà ancora troppo sconosciuta. Guardare Shaun piangere o emozionarsi deve stupire non perché le persone autistiche non provino emozioni o non siano sensibili ma per il fatto che hanno un modo atipico di esprimere ed esternare quello che sentono. È molto semplice affezionarsi al nostro nuovo specializzando del cuore. Anche Freddie Highmore ha riconosciuto questa qualità del suo personaggio:
Nel mondo di oggi con tanti problemi quotidiani l'idea di qualcuno che ha un gran cuore e cerca di fare la cosa giusta attira le persone. Il suo ottimismo è la cosa che apprezzo di più. Il suo sguardo fiducioso sul mondo, il fatto che cerchi sempre di vedere il meglio in ogni persona. Non è un uomo che giudica. È introspettivo. Ciò che pensa non è evidente alle persone con cui interagisce.
È molto istruttivo anche riuscire a comprendere l'importanza della figura del mentore, riferimento affettivo per le persone con questo tipo di disabilità.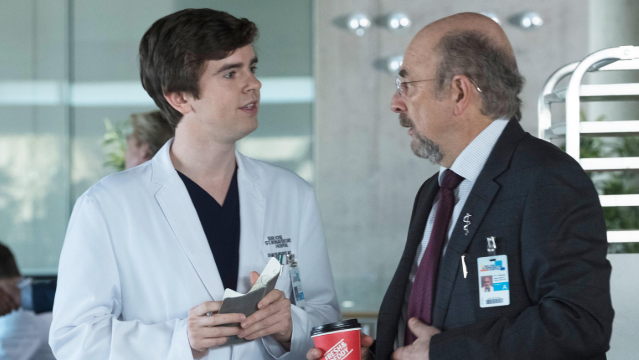 Il dottor Aaron Glassman ha un ruolo fondamentale in tutto l'arco della vita di Shaun. Nei momenti critici lui c'è e lo rispetta nella sua diversità, ma con un rigore che solo chi si rapporta con un bambino e con un autistico in modo autentico può mantenere. Quindi il realismo è una delle qualità migliori di questa serie che non vuole limitarsi a essere didattica ma cerca di intrattenere informando e sdoganando delle realtà che appaiono lontane e difficoltose. Oggi si parla sempre di più di dislessia, autismo, disturbo dell'attenzione. Anche nelle scuole i bambini affetti da questi disturbi sono riconosciuti e non più bollati come svogliati o irascibili.
Vedere anche in tv delle rappresentazioni che normalizzano questi disturbi può aiutare a conoscere la condizione di tante persone pur non vivendola in prima persona. Può insegnare a non giudicare, a capire che dietro dei comportamenti ci sono sempre delle ragioni. Come ha detto il dottor Glassman, riassumendo il cuore di The Good Doctor:
Le disabilità non limitano, ma possono diventare una possibilità in più.