Finalmente la settimana scorsa è arrivata The Good Doctor in Italia. La Serie Tv americana di ispirazione sudcoreana ha fatto il suo esordio con il botto in prima serata su Rai 1 con tre episodi uno più bello dell'altro. È difficile non partire prevenuti con un prodotto che si propone come la nuova Dr. House: un medical drama con un protagonista molto particolare e casi gravi da risolvere. Ma per ora il giudizio è più che positivo. Molti di voi martedì sera saranno stati incollati alla tv come me, d'altronde la serie ha fatto numeri pazzeschi, ma per quei pochi che non sanno di cosa sto parlando…
Ecco 5 motivi per correre a recuperare The Good Doctor in tempo per gli episodi di domani!
1) È dello stesso creatore di Dr. House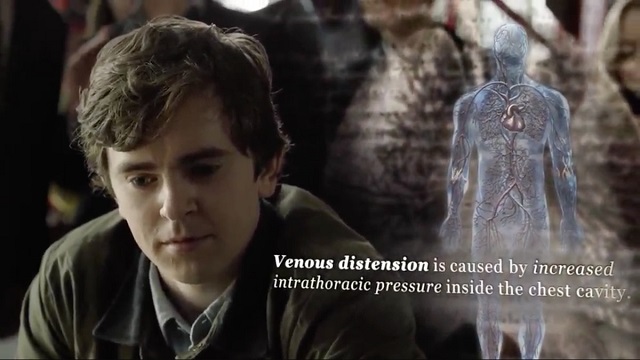 Direte voi: ma ti decidi? Il fatto che sia simile a Dr. House è un pregio o un difetto? In realtà il mio timore era fondato ma appena ho iniziato a guardare i primi tre episodi di The Good Doctor mi sono bastati pochi minuti per capire che il tocco di David Shore è ancora magico. Nonostante il campo minato in cui egli si è incamminato (un altro medical drama con il rischio di auto plagiarsi) la serie per ora è su un altro binario rispetto alla più nota sorella. Indubbiamente ci sono delle similitudini date dal genere in comune (come potrebbero esserci tra due teen drama): l'ambientazione, la struttura verticale degli episodi e le tresche tra medici. Ma basandoci su quello che abbiamo visto fino ad ora non possiamo lamentarci. Aspettiamoci belle sorprese.