The End of the F***ing World rappresenta la perdizione di due adolescenti che ritrovano se stessi nella fuga. La loro è una corsa ansimante, di quelle che ti stringono i polmoni fino a farti mancare l'aria, è una fuga che affoga nel sangue e nell'ingenuità, lasciando la sua scia di solitudine disadattata.
Nella seconda stagione, guardiamo dritte in faccia le conseguenze e le cicatrici dei fuggitivi. James, in particolar modo, combatte con i suoi danni fisici e morali. Cosa rimane al termine della corsa?
La sua esperienza con Alyssa è stata come un giro sulle montagne russe, un misto di eccitazione e paura, condensate in un cocktail di adrenalina. Quando poi scendi dalla giostra hai ancora la testa che gira in tondo, le gambe che vacillano e il mondo, per una manciata di secondi, non ti sembra neanche più lo stesso.
You are the reason I've been waiting all these years.
Somebody holds the key…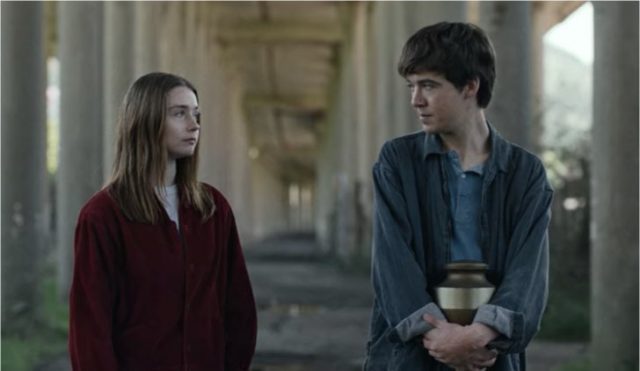 James ha aspettato così tanto tempo, nell'apatica convinzione di essere destinato a un'esistenza di noia e solitudine. Quando nella sua vita ha fatto irruzione Alyssa queste convinzioni si sono sgretolate. Somebody holds the key, c'è sempre una persona nascosta da qualche parte che detiene le chiavi per la libertà, per James questo qualcuno è Alyssa.
Quella porta in cui riponeva emozioni sbriciolate viene spalancata, nessun posto può essere casa se la sua mano non stringe quella di Alyssa. Nella separazione c'è solo malinconia e vuoto e nessuna strada potrà mai avere i colori della libertà felice. Quando non puoi fuggire devi fare i conti con te stesso e le tue radici, ma qual è la vera strada di casa per un fuggitivo?
Well, I'm near the end and I just ain't got the time…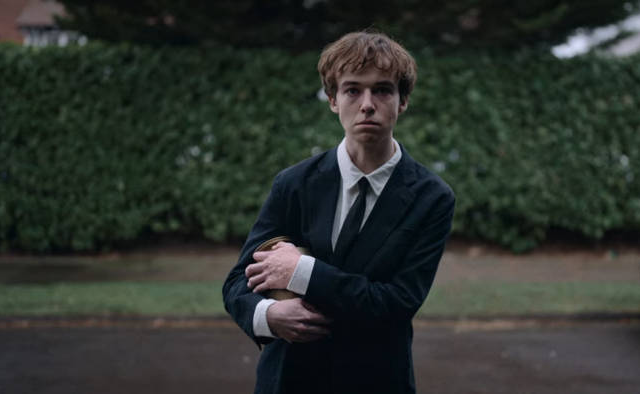 Anche l'illusione di una vita familiare armoniosa gli viene portata via all'improvviso. L'inerme trappola della morte non ha ancora terminato di punzecchiare James, che crolla come un esile castello di carte alla prima folata di vento.
Quella parvenza di serenità gli era sembrata così vicina e così tangibile, ma non ha neanche avuto il tempo di assaporarla che si ritrova nuovamente sull'orlo del baratro. È solo con se stesso e si aggrappa alle uniche due cose che gli rimangono e che hanno ancora il profumo dei ricordi: una macchina e le ceneri del padre. È vicino alla fine: la fine dei sogni, la fine delle risate, la fine delle illusioni.
Come down off your throne and leave your body alone.
Somebody must change.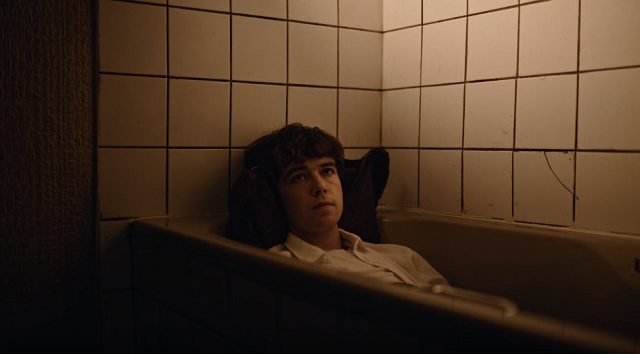 James ha la necessità di scendere da quel trono di paure, il tempo del silenzio è finito, necessita di adrenalina, necessita di una motivazione valida per uscire dal castello di autocommiserazione in cui si era saldamente arroccato.
Somebody must change: è giunto il momento di voltare pagina, premere ancora una volta il piede sull'acceleratore. C'è stato il tempo in cui un proiettile lo ha quasi ucciso, questa volta, invece, il proiettile con inciso il suo nome è il motore per dare un nuovo senso alla sua vita in pausa.
James decide di girare nuovamente la chiave in quella serratura e riabbracciare il calore della strada per ritrovare se stesso e la salvezza, per ritrovare Alyssa.
And I'm wasted and I can't find my way home.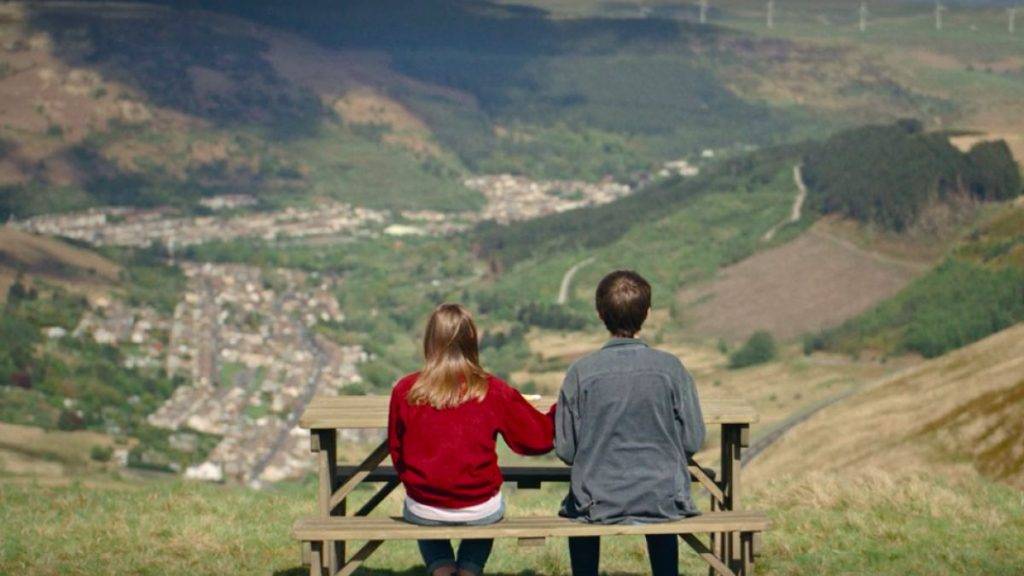 Bisogna racimolare le macerie di se stessi e iniziare una lunga e faticosa ricostruzione. Quando vivi per fuggire, i luoghi fisici perdono i loro confini, diventano irrisori e nulli. Nella fuga le strade sono tutte uguali, l'importante è correre sempre più veloce fino a dissolversi con l'asfalto e la noncuranza.
Ma nessuno può vagare per sempre, ogni viaggio ha una sua destinazione che prescinde dalla volontà del viaggiatore. Arriva un momento in cui ha la meglio il fiato corto e si avverte la necessità di fermarsi, di tornare a casa.
Quando giochi ad acchiapparella nel labirinto della vita, però, rischi facilmente di perderti, non ci sono più strade maestre, solo fiumi di asfalto nel grigiore apatico.
È proprio in quel momento che capisci che una casa non si identifica con una manciata di mattoni o con una macchina ricolma di cianfrusaglie, casa è quel posto in cui i pensieri si annullano e puoi accoccolarti nella libertà di essere te stesso, senza paure, senza incubi. Casa, per James, è stringere la mano di Alyssa mentre i confini del mondo si riducono a mere linee di una mappa.