Dopo due anni dalla prima e dal finale che ci ha tutti sconvolto, Netflix ha rilasciato la seconda stagione di The End of the F***ing World, disponibile dal 5 novembre. La notizia che questa serie tv avrebbe avuto un seguito ha lasciato scettici molti fan. In effetti, la scelta di proseguire la storia di Alyssa e James – i due bizzarri quanto problematici protagonisti – è stata piuttosto rischiosa. Si poteva vanificare l'intero senso della serie e sminuire quella vena poetica e grottesca che l'aveva caratterizzata fin dal primo episodio.
Ma in realtà, la seconda stagione non delude le aspettative e non banalizza la trama.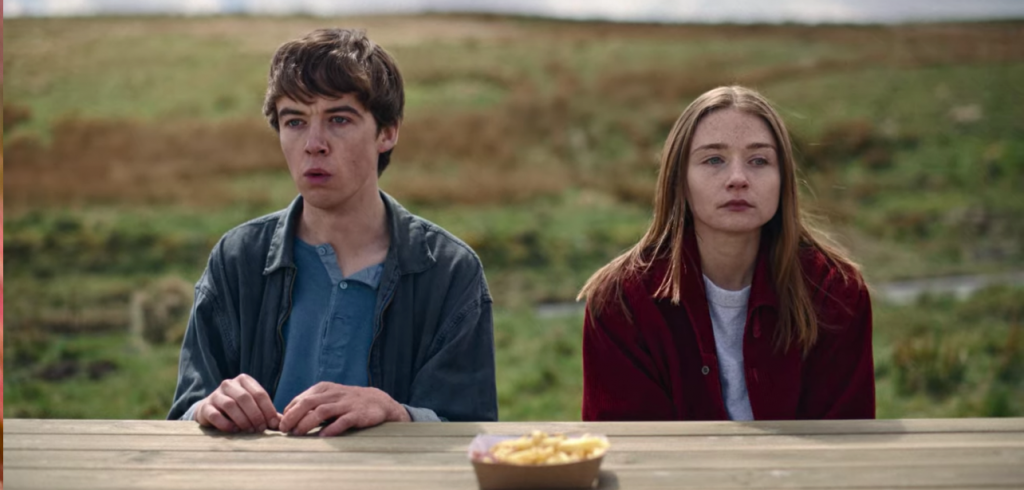 Procediamo con ordine. Avevamo lasciato Alyssa e James sulla spiaggia, finalmente consapevoli di cosa volesse dire provare dei veri sentimenti, mentre cercavano di sfuggire alla polizia. Poi, colpo di pistola e buio. Un finale effettivamente perfetto, no? Suggestivo e malinconico e che lascia una strana sensazione mentre scorrono i titoli di coda. Ma, come ammette lo stesso James nel secondo episodio (che abbiamo recensito qui), tutto viene sconvolto. Colpito, viene portato subito in ospedale e, dopo un lungo periodo trascorso in un letto incapace di camminare, si riprende.
La sua sopravvivenza e convalescenza avrebbero potuto essere un escamotage per continuare la serie (cosa che accade, in realtà), un escamotage che però non si percepisce come tale. La trama viene sviluppata nel migliore dei modi: non stona e non ci fa storcere il naso. Intanto, Alyssa cerca di rimettere insieme la sua vita dopo la loro macabra avventura e dopo che, costretto dalla madre di lei, il ragazzo le invia una lettera per lasciarla.
Entrambi i protagonisti tentano disperatamente di rialzarsi e di continuare la loro esistenza nel modo più normale possibile. Proprio loro che di normale non avevano mai avuto nulla, cercano di proseguire la vita quanto più negli schemi possibile. Ma i fantasmi del passato continuano tormentarli e non sembrano lasciar loro scampo.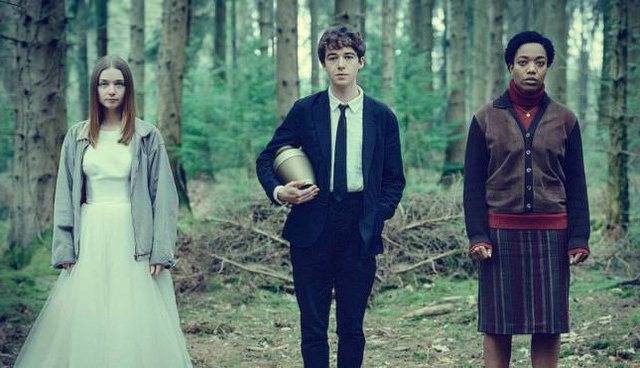 Tutta la nuova stagione è un continuo rimando al passato. E il simbolo di questo continuo voltarsi indietro è proprio il nuovo personaggio: Bonnie. Bonnie rappresenta quella faccenda non risolta, la terrificante parentesi nella vita dei ragazzi che non sembra potersi mai chiudere. Ma lei stessa non riesce in alcun modo ad andare avanti, ancorata com'è alla figura raccapricciante di Clive Koch e all'amore malato che prova per lui.
Le vite di questi tre personaggi sono legate a doppio filo e il nodo della matassa si trova irrimediabilmente nella casa del professore, nella sua camera da letto. In quella stanza, ci sono i protagonisti di questa stagione: bloccati. Ma come si fa ad andare avanti quando non si ha uno scopo? Quando sembra che la propria vita inizi e finisca in quella stessa casa dove tutto è cambiato?
Eppure, alla fine è questo che si deve fare: voltare pagina.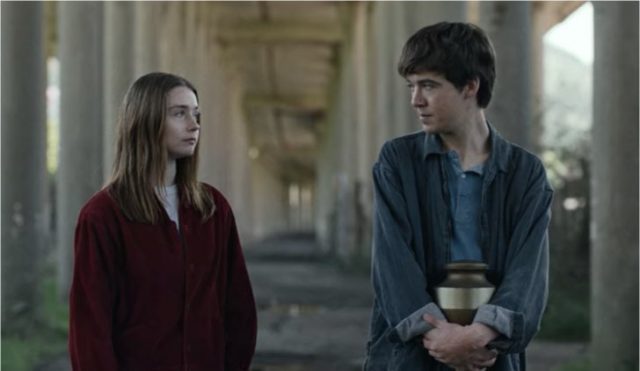 James ha migliorato il rapporto con suo padre e sembra aver accettato la morte di sua madre. Ma quando il papà muore per un attacco cardiaco improvviso, rimane legato alle ceneri di suo padre. Incapace di lasciarlo andare. Ciononostante, sa cosa vuole. Sa di aver bisogno di Alyssa nella vita e sa che non vuole perderla come è già successo con i suoi genitori. Lei, invece, sembra meno consapevole di come si sente e molto confusa. Ancor più del ragazzo, non è riuscita a superare la vicenda dell'assassinio di Koch. Ancora rivede la scena più e più volte, ma è solo quando rivede James che inizia a rendersi conto di quanto fosse rimasta traumatizzata.
Ancora una volta, i due riescono a uscirne insieme. Insieme, tornano in quella stanza, mano nella mano portandosi dietro Bonnie e riuscendo, per quanto possibile, ad accettare quello che è accaduto. Insieme, dicono addio al padre di James.
La nuova stagione di The End of the F***ing World ha qualcosa di diverso dalla precedente. I personaggi sono un po' meno sopra le righe, un po' più consapevoli di cosa provano e di dover imparare a reagire al dolore. Contro ogni aspettativa, questo ritorno non ha abbassato il livello della serie, ma – se è possibile – l'ha innalzato e ha fatto compiere un passo avanti. Ci ha mostrato quali sono le ripercussioni di questa grande avventura, i disagi, il dolore di una perdita anche se se temporanea. Come – quando ci si sente svuotati da ogni tipo di emozione e proposito – si finisce per desiderare una vita normale. Le difficoltà nel tornare alla vita di tutti i giorni. Il desiderio bruciante di non perdere la persona amata. Alla fine, questa seconda stagione non era necessaria per noi, ma forse lo era per rendere giustizia alla storia di James e Alyssa.