Nel finale di stagione di The End of the F***ing World si riparte da dove tutto era iniziato: dal professor Koch, dalla sua casa, dal suo corpo freddo e senza vita, dal suo fantasma.
Questo ottavo episodio torna a concentrarsi unicamente sui due protagonisti, James e Alyssa. Sparisce Bonnie, il cui arco narrativo si è concluso con la settima puntata, e la lente torna a focalizzarsi sui due ragazzi, riportandoci con la memoria agli eventi della prima stagione.
Il dramma che James e Alyssa vivono è un dramma esistenziale, ma anche molto reale. Una delle indubbie capacità di questa serie è quella di saper raccontare senza troppi fronzoli, senza troppi schemi prestabiliti, senza maschere.
James si mostra per quello che è, un ragazzo pieno di paure e insicurezze, che si preoccupa per le sorti della donna che lo ha quasi assassinato e che cerca di tenersi stretta l'unica cosa al mondo di cui gli importa: Alyssa.
Il viaggio che intraprende per ritornare da lei, per salvarla ancora se necessario, è un viaggio che lo riconduce alla fonte dei suoi traumi. E, mentre fissa il vuoto minaccioso sul ciglio del ponte dove già la sua amica si era affacciata, gli torna in mente sua madre, la sua morte, il giorno in cui tutto il dolore si è svegliato per la prima volta.
James ha paura.
La paura può cominciare in sordina, così piano che puoi anche non sentirla. Ma diventa forte, molto forte. E non la puoi più ignorare.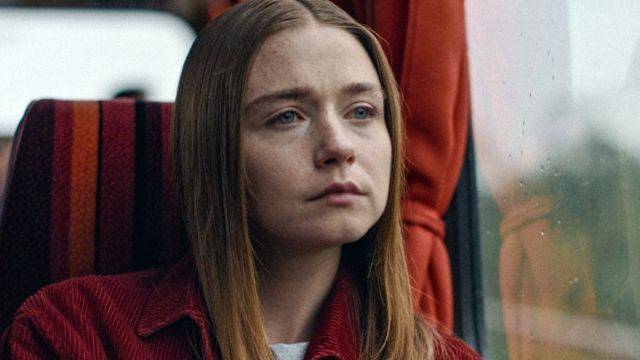 Alyssa invece è un fantasma. Vaga da sola in una casa piena di sogni agitati e mostri che tornano a farle visita. Fluttua sui suoi tormenti, sui ricordi che l'hanno bloccata, incatenata per sempre a un trauma che è difficile lasciarsi alle spalle.
Puoi restare bloccata in un posto senza accorgertene. E, se non stai attenta, resti bloccata per sempre.
Ma Alyssa non vuole restare bloccata. Vuole andare avanti e ricominciare a vivere, perché "morire è una stronzata, ti perdi tutto".
Mentre il finale della prima stagione era stato traumatico e palpitante, e ci aveva lasciato col fiato sospeso, quello di questa seconda parte è invece più disteso e docile. E lascia trasparire più di un segnale positivo (se state già cercando una serie da guardare dopo, potreste provare con questa).
Alyssa smette di essere seccante e indisponente e ritrova un punto di contatto con James. Le torna l'appetito, si lava via di dosso gli strascichi di quella che è stata la sua vita fino a questo momento e chiede aiuto. A modo suo, ma lo fa.
"Avrò bisogno di un aiuto psicologico", dice a James.
Alyssa ha smesso di scappare, di nascondersi, di restare semplicemente a galla. Ora combatte per la vita e per la felicità.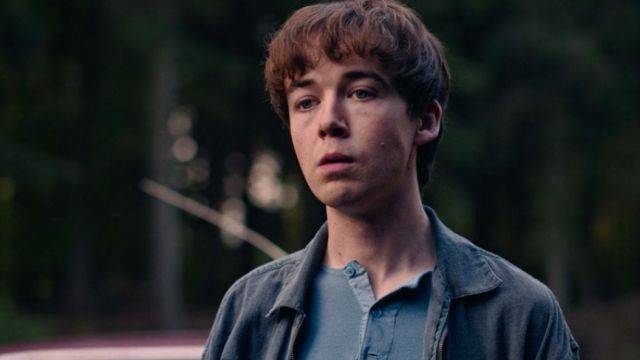 E James libera le sue angosce e prova a fare altrettanto. Il ragazzino strano e problematico che si è trascinato dietro le ceneri del padre da una parte all'altra del Paese, trova finalmente la forza di lasciarsi alle spalle il passato.
La regia rende straordinariamente reali anche i particolari più insignificanti. Le ceneri del padre di James che vengono giù come una poltiglia sono l'esempio di come la realtà, quella vera e non quella romantica dello schermo, sia infinitamente cruda, insensibile e, per certi versi, paradossalmente comica.
The End of the f***ing World ci lascia con una promessa di speranza.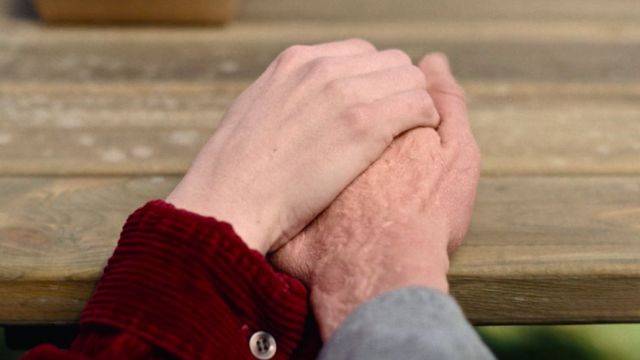 Alyssa e James sono di nuovo insieme, pronti ad affrontare tutto quello che la vita potrà riservargli.
Il "ti amo" che nessuno dei due ha il coraggio di dire a voce alta resta lì sospeso, a siglare un patto ormai indissolubile.
James e Alyssa sono un po' gli En e Xanax della canzone di Bersani: divisi sono persi, in due possono lottare come dei giganti contro ogni dolore.
Insieme, possono farcela.