C'è una scelta intelligente che appare chiara fin da subito durante la visione di The End of the F***ing World, e che contribuisce non poco a renderla interessante agli occhi dei patiti di sceneggiatura. Si manifesta con una scena eloquente dopo pochi minuti della prima puntata. Una scena che pare fatta apposta per dirci: No, non è Black Mirror quello che state per vedere, cari miei.
Il messaggio in altre parole è che, nonostante la storia sia ambientata nel presente (o almeno la sensazione è questa), non vedremo quasi mai la tecnologia dei giorni nostri. No agli smartphone, sì ai telefoni a gettone. Vinili, giradischi, polaroid e cd nelle autoradio predomineranno su Ipod, Spotify e Internet in generale. Pur seguendo lo stile dei recenti e inflazionati recuperi degli anni '80 al cinema e in Tv, si è optato per una sorta di cosciente rifiuto verso la tecnologia del nuovo millennio da parte degli stessi millennials protagonisti, finendo per collocare l'universo della Serie fuori da ogni logica temporale. Quella scena è dunque un piccolo escamotage che permette agli autori di raccontare una fuga da film anni '80, senza doverla per forza ambientare in quell'epoca. Il che, oltretutto, svincola TEOTFW da scomodi paragoni.
Perchè in fondo, ammettiamolo: chi di noi oggi si darebbe alla fuga senza prima consultare almeno Google Maps?
James e Alyssa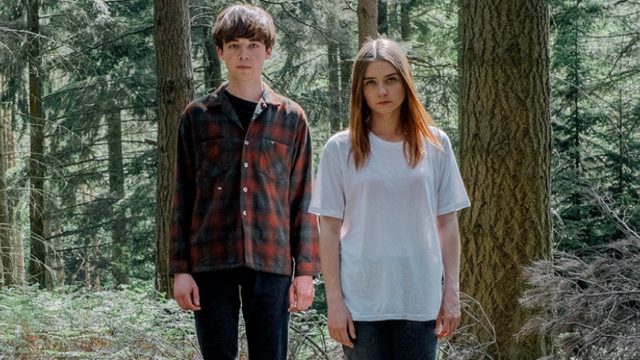 Impiega poco The End of the F***ing World a metterci al corrente del suo universo e a fornirci gli elementi necessari per entrarvici dentro. Entrambi i protagonisti si presentano con un voiceover che sarà piacevole elemento ricorrente nel corso della Serie. Scelta presumibilmente legata allo stile del fumetto omonimo di Charles Forsman, che ci consente di leggere tra i pensieri e il non detto della coppia.
James è uno strano e alienato diciassettenne convinto, in ragione della sua totale anaffettività, di essere uno psicopatico. I suoi inquietanti modi di fare stuzzicano la curiosità di Alyssa, sua coetanea altrettanto pittoresca e problematica. L'incontro tra due personalità così asociali e sconnesse dal resto del mondo sfocia in un'intesa condita da un folle progetto comune: fuggire dall'opprimente realtà che li imprigiona. Ah, per non farci mancare nulla in un quadro di partenza già di per sè singolare, James è parecchio allettato dall'idea di uccidere la compagna.
Iniziamo col sottolineare quanto sia curioso il fatto che Jessica Barden (già vista in Penny Dreadful e The Lobster) sia più vecchia di ben tre anni del suo co-protagonista, Alex Lawther (apprezzato nella 3×03 di Black Mirror  e da giovane Alan Turing in The Imitation Game). Differenza di età impossibile da notare senza dati anagrafici alla mano.
La performance di entrambi è una delle note più liete di TEOTFW : ambedue gli attori riescono a conferire da subito profondità a due ruoli che in prima istanza rischiano di richiamare stereotipi visti e rivisti. Impresa ardua, tra l'altro, riuscire a coinvolgere emotivamente il pubblico per farlo empatizzare con i loro personaggi, alla luce delle deprecabili azioni compiute e delle scelte discutibili prese spesso e volentieri della coppia.
Would you like a cup of tea?
I don't like my life

So do you something!
In questo scambio di battute c'è tutto il senso di TEOTFW. Una Serie che prova a raccontare in maniera anticonvenzionale una classica storia di ribellione adolescenziale. Nel farlo, finisce per allacciarsi a vari generi, anche se si può considerare principalmente una dark comedy tipicamente british. Non mancheranno in questo senso offerte di cup of tea, momenti di sottile humor tipicamente anglosassone e copiosi "fuck off", a corredo di suggestivi scenari e villette con giardino all'inglese. Per il modo in cui è stato impostato, 8 puntate da circa 20 minuti l'una, è un prodotto che è stato di sicuro concepito come un film di due ore e mezza. L'assenza di sigla è indicativa in questo senso.
Holden Caulfield incontra Moonrise Kingdom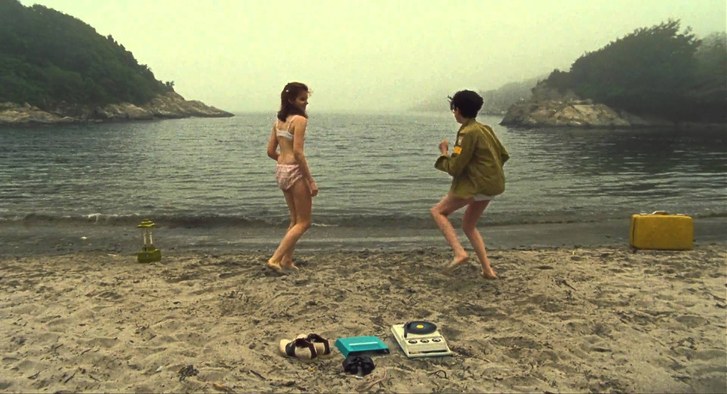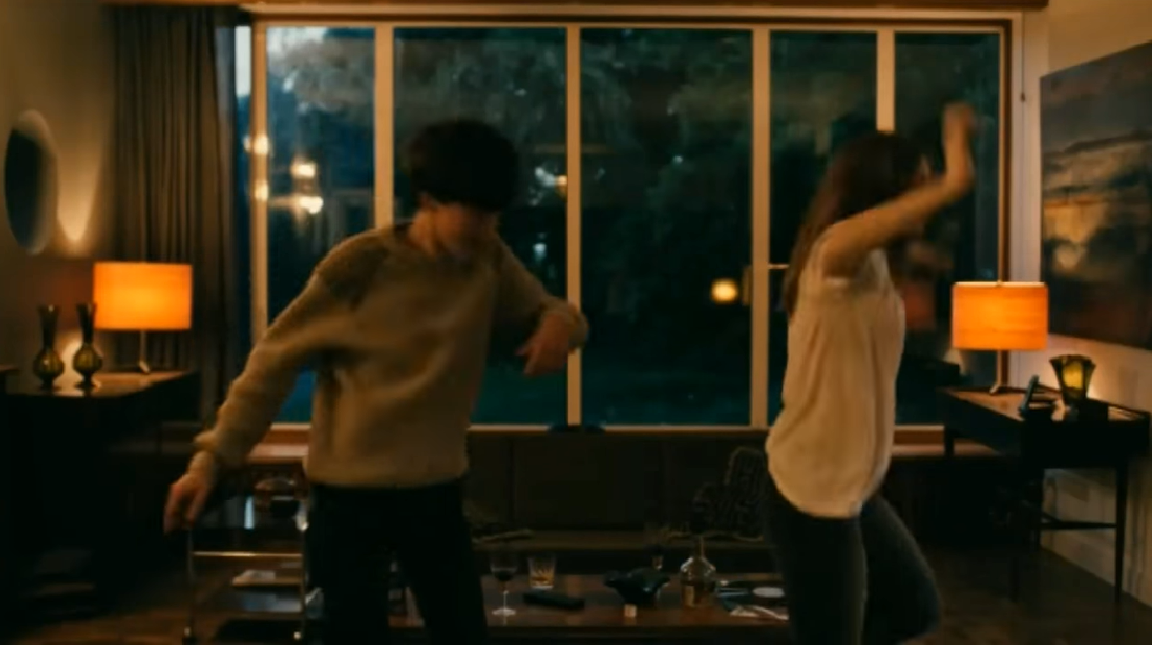 Lo show si ispira a menadito a diversi modelli letterari e cinematografici, ma ovviamente il riferimento principale non può non essere il romanzo di formazione per eccellenza: Il Giovane Holden di Salinger. In The End of the F***ing World il novello Holden Caulfield non è solo nel suo viaggio, ma è come se gli avessero affiancato un alter ego, o meglio ancora l'equivalente della sua amata Jane o una versione più adulta di sua sorella Phoebe. Il disagio dei protagonisti è figlio di un passato traumatico e di un presente insoddisfacente. Per quanto il futuro sia impervio e i due non abbiano minimamente i mezzi necessari per portare a termine la propria fuga d'amore, vale la pena tentare. Non hanno nulla da perdere.
C'è molto del cinema di Wes Anderson in TEOTFW, eccezion fatta per i titoli di testa, asimmetrici, che siamo certi procurerebbero fastidio fisico al regista statunitense.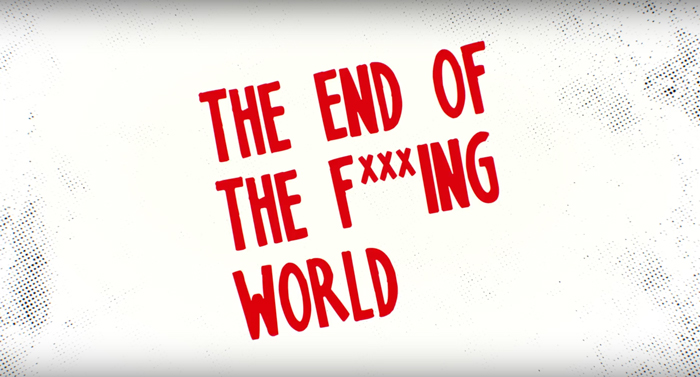 Il film dell'autore de I Tenembaum che più si avvicina alla Serie è indubbiamente Moonrise Kingdom. James e Alyssa sembrano proprio la versione cresciuta (e deviata) dei bambini protagonisti. Con il cinema andersoniano TEOTFW  condivide la ricerca della centralità dell'immagine, il gusto per il classico e il retrò, e in questo senso la colonna sonora marcatamente vintage è il tratto in comune che più risalta. Più che apprezzabile la scelta della playlist, ricca di brani volutamente sconosciuti ai più e non immediatamente riconoscibili all'orecchio per evitare il senso del già sentito.
Non solo Anderson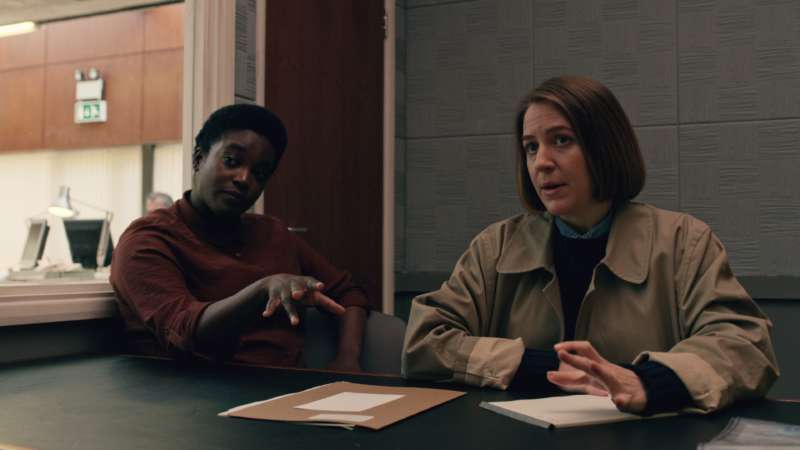 Saranno frequenti i frame e i flashback con scatti di montaggio alla Nolan (Memento docet) e alla Edgar Wright, con un restringimento del campo che tanto ricorda il Mommy di Xavier Dolan. Il tutto unito a una fotografia lucida ed elegante stile anni '90 alla Shaun of the dead, ideale per immergere gli spettatori nel clima e nell'atmosfera made in UK.
Un altro punto di riferimento, per quanto riguarda l'aspetto thriller e crime della storia, è il cinema dei fratelli Coen. Nel cast molti avranno riconosciuto l'eclettica e bravissima Gemma Whelan, la Yara Greyjoy di GoT, che anche in quest'occasione sveste i panni di stand-up comedian per assumere un ruolo che si rivelerà importante nel corso della stagione. Questa scelta di casting al femminile per ciò che concerne la parte investigativa non può non richiamare Fargo. Soprattutto costituisce l'unica presenza adulta realmente positiva di tutto lo show.
Stranger adults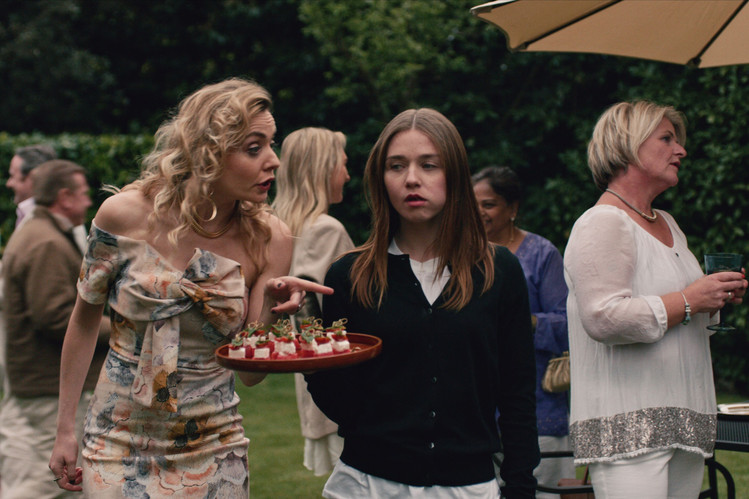 Gli adulti, dicevamo. C'è molto di Stranger Things e di IT nella concezione che James e Alyssa hanno di loro. E, perchè no, anche un pizzico di Star Wars – Gli ultimi Jedi. La Serie si dimostra dunque attenta e ben inserita nell'attuale momento cinematografico e seriale. I grandi ci vengono presentati come totalmente inadatti ad adempiere al ruolo di guida per i più giovani. Non sono affatto un esempio per loro, anzi. Vengono passati in rassegna durante le puntate personaggi inetti, irresponsabili, cattivi e talmente idioti da risultare grotteschi (ecco che tornano i Coen). Come in IT appunto, gli adulti che costituiscono una minaccia prevalgono sui pochi esempi positivi. Per i più giovani la fuga sembra l'unica soluzione, l'unica speranza di trovare un senso e una felicità nella propria grigia esistenza. Uccidere il passato, come insegna Kylo Ren, per veder realizzato il proprio futuro. 
A diciassette anni tuttavia la maturità è vicina solo sulla carta. Alyssa tenta in tutti i modi di farsi forza e agire da persona più grande di quella che è in realtà. Nel farlo, finisce suo malgrado col combinare un'infinità di errori. Come il suo scapestrato compagno di viaggio, è ancora una bambina che tenta di atteggiarsi a donna vissuta. La mancanza di un punto di riferimento per tutti i giovani personaggi della Serie è alla base della loro rabbia e della loro voglia di ribellione.
Un senso di speranza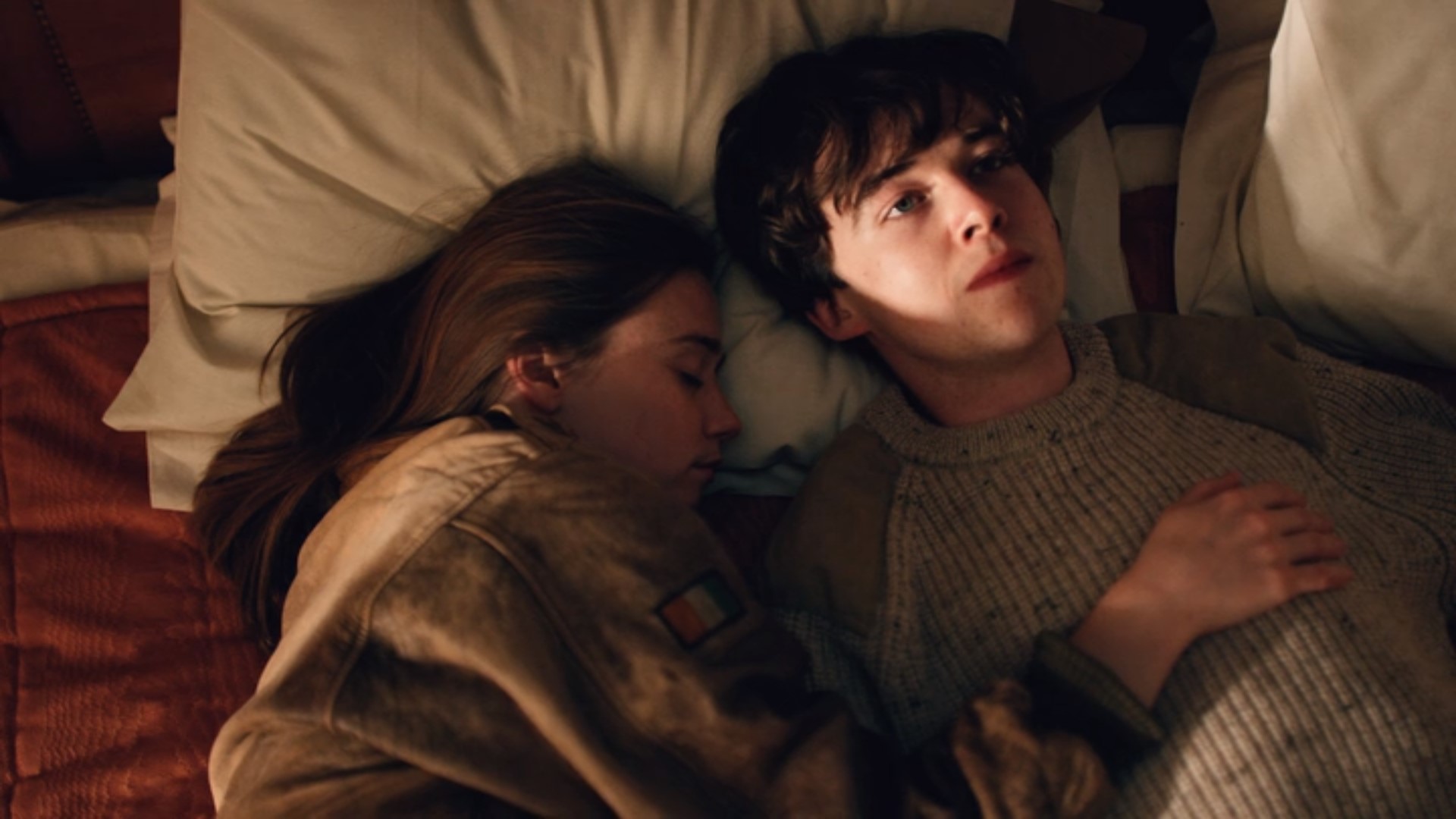 James e Alyssa ci vengono presentati come folli, irrispettosi e sconsiderati, ma la Serie riserva sempre un sottile filo di speranza intorno al loro destino. Al netto dei loro scostanti e inconcepibili comportamenti, dalla loro unione avvertiamo la sensazione che qualcosa di buono per entrambi potrebbe alla lunga venire fuori. Come il personaggio di Eunice, noi spettatori (che, come detto, possiamo leggere nella mente di questi due weirdos)  in fondo riusciamo a comprendere le loro ragioni. Non condividiamo i loro modi di fare, ma poco importa. Quel che è certo che per tutto l'arco della loro fuga d'amore nutriremo una flebile speranza per il futuro di questi novizi Bonnie e Clyde.
Ma sarà davvero così?