Dopo anni di mormorii, rumor e scommesse, Harry e Meghan lo hanno fatto davvero. Se non sapete a cosa mi riferisca, probabilmente siete appena rientrati da una vacanza nel Triangolo delle Bermuda o vivete in un eremo, isolati dal contatto umano e dalla tecnologia. O vi interessano così poco le patinate (e complicate) vite dei reali da non riuscire a cogliere appieno la portata dell'evento. Bene, per i meno informati, proviamo a fare un velocissimo recap, un po' come quelli che precedono gli episodi di The Crown (la quale, oltre a personaggi indimenticabili e storyline di qualità, ci ha regalato anche una lunga sfilza di citazioni iconiche).
In una serata particolarmente noiosa e priva di guizzi, il Duca e la Duchessa di Sussex hanno deciso di adoperare il loro seguitissimo profilo Instagram per annunciare ufficialmente le loro dimissioni dalla royal family, rinunciando al titolo di Altezza Reale (e ai compiti riservati ai membri senior della casata) e dichiarando di voler diventare finanziariamente indipendenti, lasciandosi alle spalle gli obblighi familiari, Frogmore Cottage e tutte le sterline garantite dal gentilizio.
In pochissimi minuti, la notizia ha fatto il giro del mondo ed è partita la caccia ai gossip più succulenti e alle teorie più estrose.
Oltre, ovviamente, all'accumulo spropositato di opinioni e giudizi da parte dei tuttologi dell'Internet che, tra Twitter e Facebook, hanno iniziato a spargere parole come se fossero coriandoli. Anzi, peggio: come se il loro parere fosse assolutamente necessario a chiarire una situazione già di per sé parecchio ambigua. E che ha scatenato una serie di scenari a cui, probabilmente, neppure lo showrunner più fantasioso sarebbe mai arrivato a dare forma.
Tra presunte liti tra fratelli, riunioni carbonare a Sandrigham, l'ira della Regina Elisabetta e la trasformazione di Meghan in una megera malvagia che, come una Circe qualunque, manipola il marito e chiunque le capiti a tiro per ottenere quel che vuole, il web si è sprecato nell'invenzione di copioni e storie prontamente smentite dai fatti e il pubblico non ha perso di vista neppure uno degli aggiornamenti lanciati da Buckingham Palace. Chissenefrega del lavoro o della festa di compleanno della migliore amica, la priorità è stare sul pezzo e non perdersi neppure un dettaglio della tanto discussa Megxit.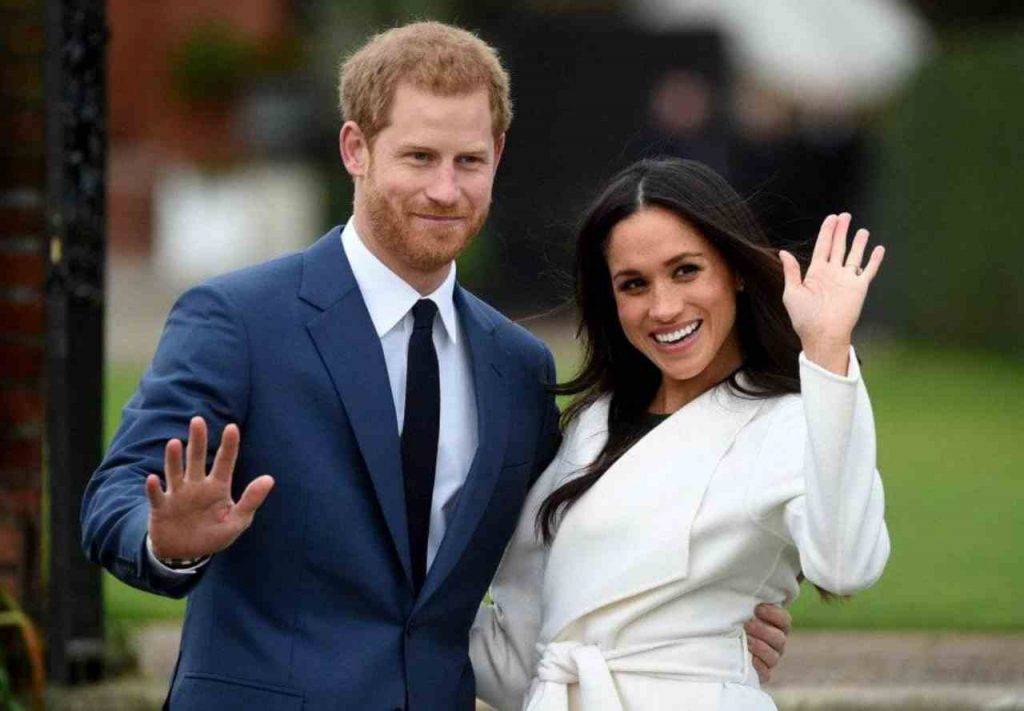 È così, divisi tra i tabloid, la BBC e i social che immagino Peter Morgan e il board degli autori di The Crown, impegnati a girare la quarta stagione ma già pronti a raccogliere il materiale per quello che ha tutte le carte in regola per essere uno dei tasselli fondamentali del grande finale di serie. Almeno fino a quando non succederà qualcosa di più eclatante.
Sperare in Meghan Markle come interprete di se stessa sarebbe un po' troppo ma l'idea che tutta questa baraonda possa essere l'anticipazione perfetta di quello che verrà non è mica così delirante.
Proviamo a rifletterci seriamente. Ci sono davvero tutti gli ingredienti necessari per tenere gli spettatori agganciati allo schermo del computer fino all'ultimo secondo dei titoli di coda. La ribellione contro l'etichetta, i due protagonisti che lottano contro tutto e contro tutti pur di vivere la vita che si sono immaginati senza rendere conto a regole ormai arcaiche e fuori moda, lo scompiglio nelle stanze dei bottoni, un Paese diviso tra chi li reputa incoscienti e chi, invece, li guarda con un'ammirazione riservata soltanto agli eroi. Come dei novelli Edoardo VIII e Wallis Simpson, Harry e Meghan abbandonano onori e oneri della regalità in nome di una vita che, più che al potere, sembra voler rispondere solo all'amore. I registi delle romcom estive pagherebbero oro per una trama del genere, The Crown non dovrebbe neppure muovere un dito per metterci la firma e iniziare a ricamarci sopra. Partendo dal noto e spingendosi a esplorare retroscena e non detti.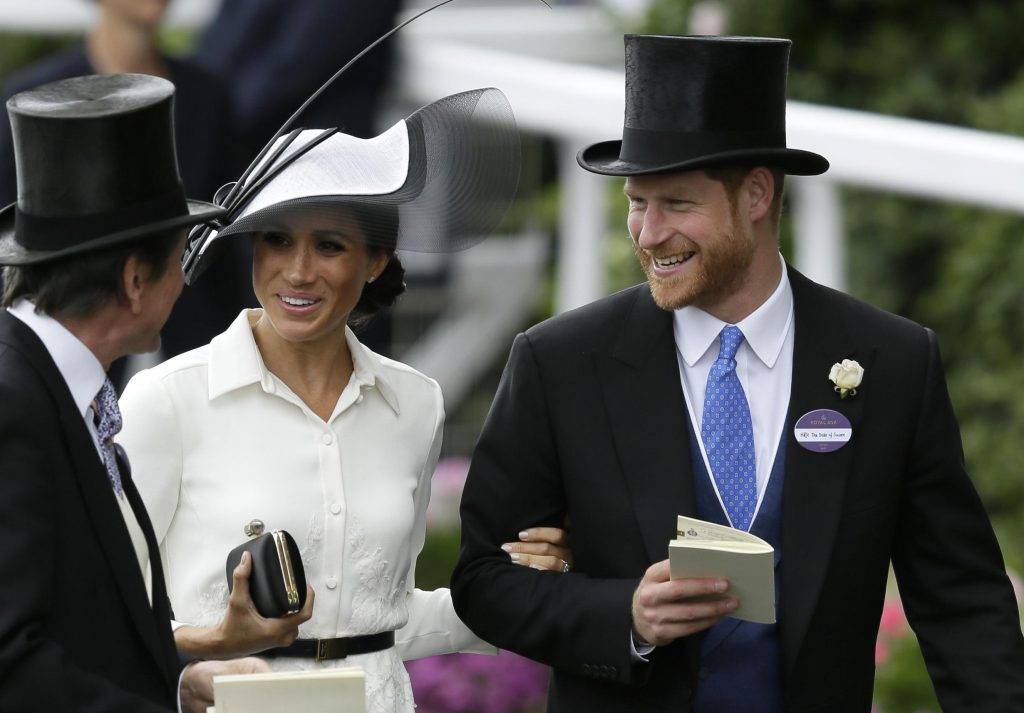 Osare un toto-attori, forse, è parecchio prevenuto ma, viste le ultime voci relative a un interesse di Netflix nei confronti dei due Masanielli, non più di tanto. Già che ci siamo, abbiamo fatto trenta, facciamo pure trentuno. C'è chi per il ruolo di Harry ha pensato immediatamente a Rupert Grint (forse un po' troppo giovane?) e chi, invece, ha proposto Domhnall Gleeson, straordinario interprete di About Time. Molto più numerose (e anche parecchio azzardate) le alternative per quello di Meghan: da Tessa Thompson a Bianca Lawson, passando per Selena Gomez e Paula Patton. Sembra facile, eppure il recasting (già esemplare in questo caso) sarebbe una bella gatta da pelare per la macchina di The Crown. Forse anche più della costruzione della trama, che tra una realtà in continua evoluzione e lo spirito creativo delle penne autoriali, riuscirebbe quasi a prendere vita da sola, senza particolari aggiunte.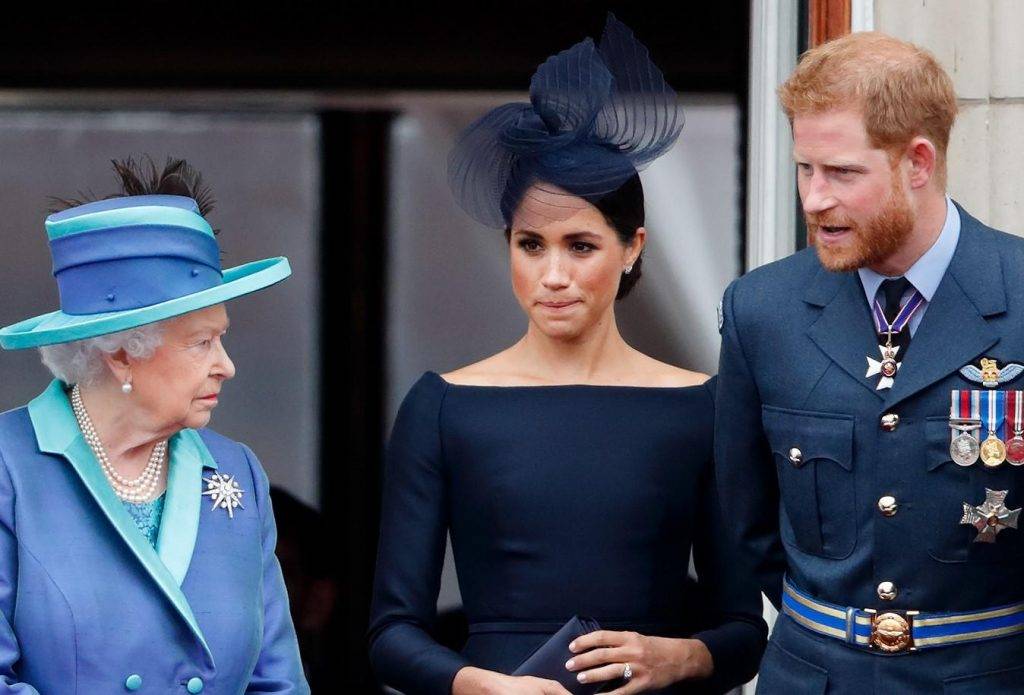 Nonostante il secondogenito di Carlo abbia più volte ribadito il suo veto a vedere rappresentata in televisione la storia del proprio matrimonio, la nascita del piccolo Archie e l'inattesa defezione da un destino che sembrava ormai inciso nella pietra, sognare non costa nulla. E neppure fantasticare su come tutta quest'intricatissima vicenda possa trovare il modo di districarsi nella breve spanna di dieci episodi, sprezzante delle richieste di privacy dei diretti interessati e pronta per essere consumata dagli occhi curiosi di appassionati e non.
Per adesso, accontentiamoci dei voli pindarici, degli e se e dei potrebbe essere. O, perlomeno, della quarta stagione di The Crown, che in quanto a intrighi e a matasse ingarbugliate non ha davvero nulla da invidiare all'addio di Meghan e Harry. E magari, chissà, in un futuro neppure così lontano, sarà proprio l'ex Rachel Zane di Suits a decidere di scrivere una serie sulla propria vita, lasciando l'iconico show made in Netflix con un pugno di mosche.
Coi Windsor, si sa, tutto è possibile.
Leggi anche: Quanto c'è di vero nella storia d'amore di Carlo e Camilla nella terza stagione di The Crown?