Tra le nuove storyline introdotte nella terza stagione di The Crown (di cui qui proponiamo un'analisi approfondita), quella legata al principe Carlo e alla nascita della relazione con Camilla Shand è sicuramente una delle più intriganti. Per quanto gli autori della serie abbiano più volte ribadito di essersi mantenuti il più possibile fedeli alla realtà dei fatti, è inevitabile che, in determinati contesti, le licenze poetiche abbiano preso il sopravvento e certe storie abbiano preferito strizzare l'occhio ai virtuosismi della fiction piuttosto che alla nuda e cruda evidenza delle testimonianze di chi le ha vissute (da protagonista o da semplice uditore).
Esempio lampante di questa dinamica è la versione che Peter Morgan ha proposto della nascita, della breve evoluzione e della (temporanea) morte, della liaison tra il primogenito della Regina e la futura Duchessa di Cornovaglia. In The Crown 3, la relazione tra i due presta il fianco a un'esattezza storiografica necessaria per stare in piedi (risultando credibile) e, contemporaneamente, anche a una serie di ricami e intrecci che diversi biografi hanno smentito ma che, alla fine della fiera, risultano essenziali per ravvivare una trama che avrebbe rischiato di appiattirsi su se stessa.
Cerchiamo di fare qualche passo indietro per analizzare cosa c'è di vero e cosa di palesemente inventato in quella che, per la casa reale, è stata una situazione parecchio farraginosa da affrontare.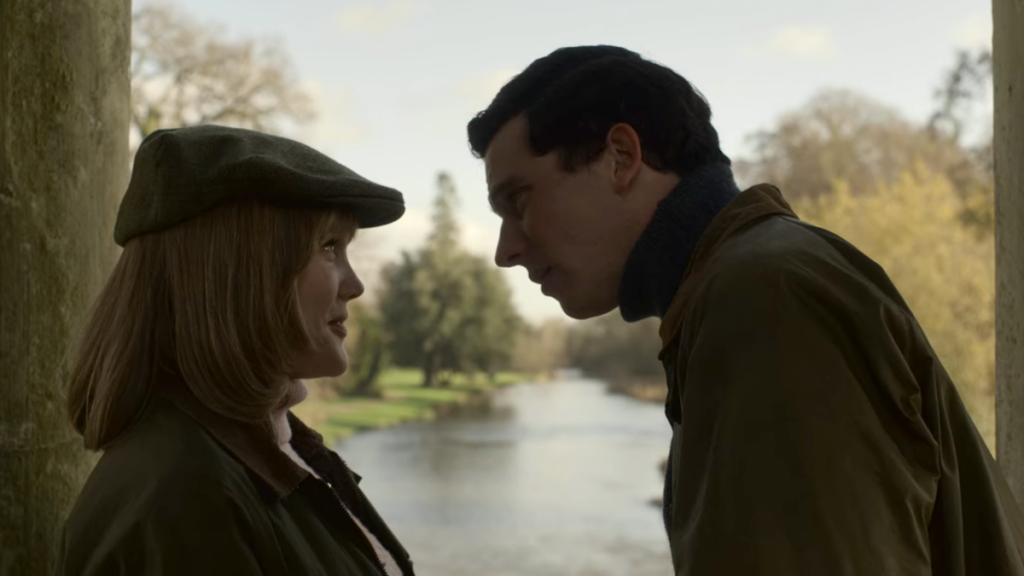 Nella narrazione proposta dalla serie Netflix, tutto parte dall'episodio Un uomo in bilico. Nel corso di una partita di polo che, guarda caso, vede contrapposti Carlo e Andrew Parker Bowles, ex fidanzato (o fidanzato in pausa?) di Camilla, la ragazza diventa la cheerleader del giovane Windsor e i due scoprono, con un gioco di sguardi, di avere un'intesa particolare. Quella che agli occhi dell'erede al trono diventa col tempo la potenziale compagna di una vita, per la quale essere pronto a schivare i divieti del protocollo reale e a dimenticare l'etichetta, in realtà, sembra intenzionata a utilizzare il rapporto soltanto per riavvicinarsi al suo storico amore. Obiettivo che diventa chiaro nei dialoghi tra i personaggi e nell'incertezza che permea i primi momenti di una relazione chiaramente vissuta e percepita in maniera diversa dalle due parti.
Di questa dinamica, però, di vero sembra esserci ben poco. Carlo e Camilla, infatti, ai tempi rispettivamente 22enne e 24enne, si conoscono in occasione di un match di polo al Windsor Great Park nel 1970 e, dopo poco, iniziano a frequentarsi ufficialmente. Ma in nessuna biografia si accenna all'ipotesi che la ragazza abbia utilizzato il suo nuovo amore come stratagemma per far ingelosire Parker Bowles e spingerlo a ritornare da lei. Insomma, l'inizio di tutto è stato molto meno cinematografico e tendente al registro Beautiful di quanto ci abbiano voluto far credere.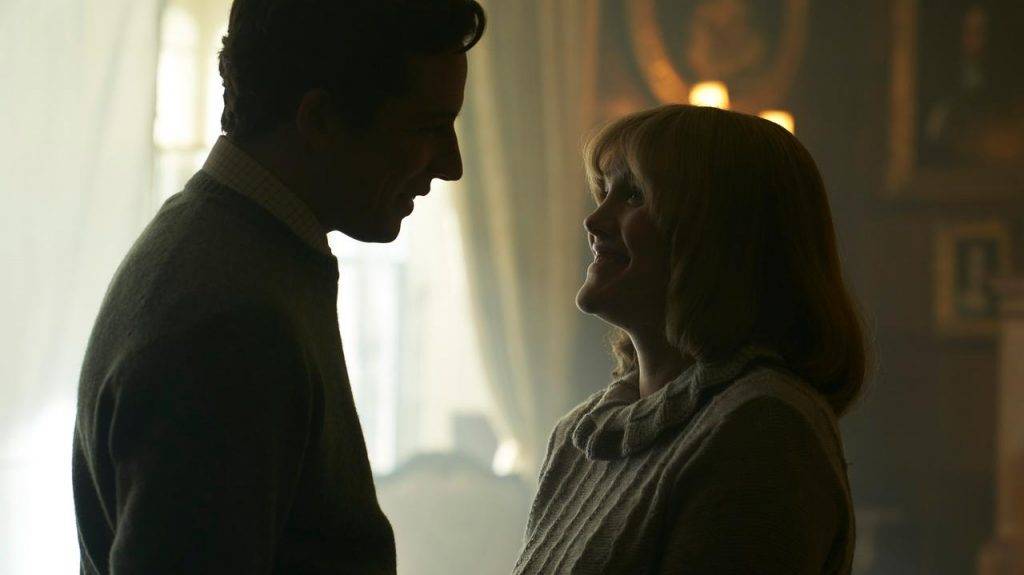 Così come molto meno scenografica è stata la loro rottura. Nell'episodio nove di The Crown, Una situazione ingarbugliata, mentre un innamoratissimo Carlo si dichiara a Camilla, Andrew Parker Bowles fa nuovamente la sua comparsa sulla scena. Capendo di non essere l'unico a essere interessato all'affascinante Shand, il ragazzo decide di lanciarsi e fare il grande passo, pensando alle nozze. Non sa che, dietro alle sue spalle, la cara nonna e lo zio, Lord Mountbatten, al corrente anche della breve relazione tra la principessa Anna e Parker Bowles, stanno complottando per allontanare Carlo da quella che potrebbe diventare la sua futura moglie. Definitivamente e senza alcuna possibilità di ritorno. Cosa che, effettivamente, andrà in porto: Carlo viene spedito per otto mesi in marina, mentre la Regina Madre, convocati i genitori di Camilla e Andrew, li aiuta a organizzare il matrimonio, evitando così un'unione che sarebbe potuta diventare la pietra dello scandalo per la monarchia inglese.
Come se in passato non ce ne fossero già state parecchie. Come se, in futuro, non ce ne sarebbero state di peggiori.
In tutto questo, Carlo rimane con il cuore spezzato e, nell'ultimo tentativo di salvare il salvabile, chiama la ragazza per sentirsi dire che, nonostante il forte sentimento che li lega, quello per Andrew è amore e non può contrastarlo in alcun modo.
Gli storiografi che negli anni si sono occupati di rimettere insieme i pezzi nella maniera più precisa possibile, hanno più volte sostenuto che questa versione è stata parecchio romanzata. Alla fine, lo show non è mica una docuserie e un po' di fantasia non guasta mica. Soprattutto se rende imprevedibile una trama che, nel bene o nel male, chiunque abbia studiato un minimo di storia conosce già bene.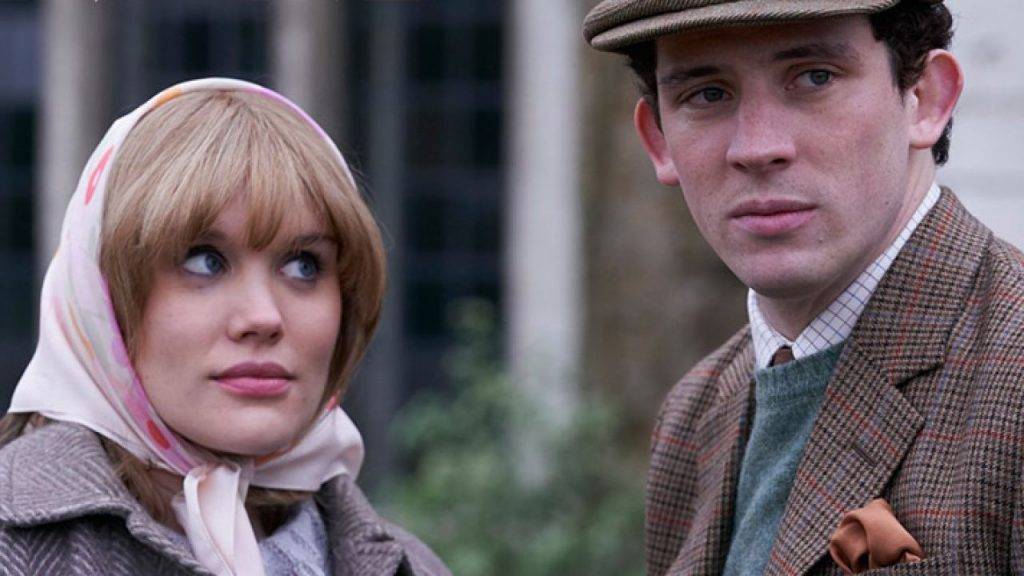 Ritornando alla rottura, fonti ufficiali sostengono che non sarebbe esistito alcun complotto tra Lord Mountbatten e la Regina Madre (che, anzi, non sembravano essere così in confidenza) e la partenza di Carlo per i Caraibi è stata semplicemente la naturale conseguenza del training nella Royal Navy. Ovviamente, i due non guardavano di buon occhio la relazione con Camilla ma non sarebbero stati la longa manus che ci ha messo una pietra sopra.
A complottare, invece, sarebbero stati Bruce Shand e Derek Parker Bowles che, stanchi del tira e molla dei figli, avrebbero pubblicato l'annuncio di fidanzamento sul Times, costringendo Andrew a fare la proposta che, nel 1973, sarebbe culminata in un matrimonio durato ben 22 anni. E per il quale la giovane Shand lottava da più di cinque anni.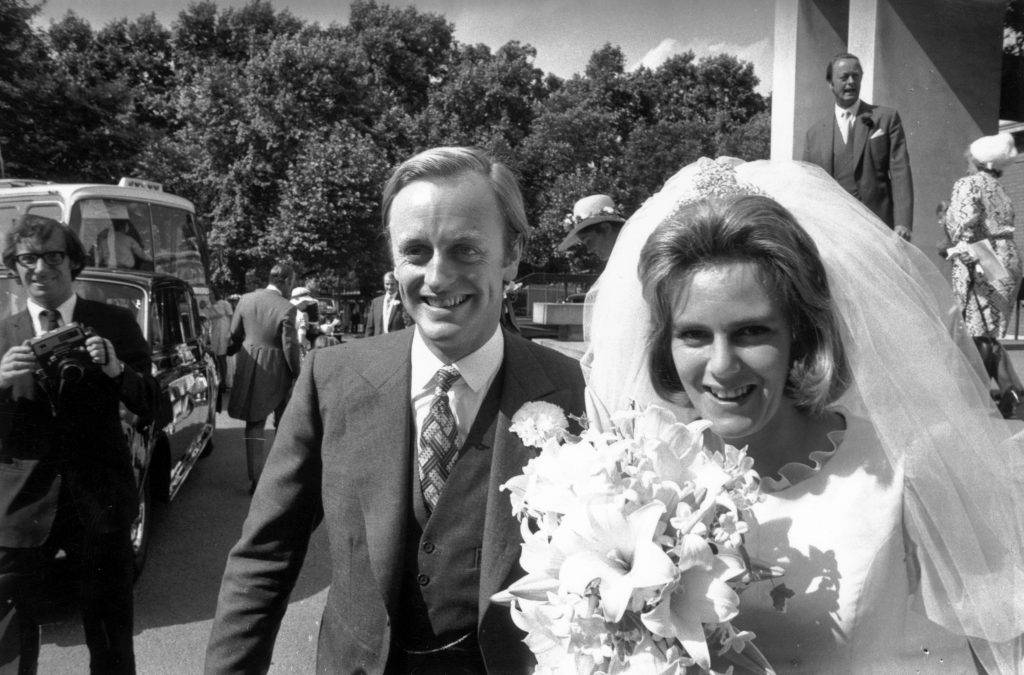 I grandi amori, però, finiscono. E quelle che sembravano essere storie passeggere possono tramutarsi in relazioni a prova di eternità.
Nella quarta stagione di The Crown scopriremo come il team di autori ha deciso di rappresentare l'evoluzione del rapporto tra Carlo e Camilla, il triangolo con Lady Diana e la lunga trafila di ripercussioni che quest'intreccio di vite ha generato.
Ecco la prima foto di Emma Corrin nei panni di Lady D.
Se proprio non avete voglia di aspettare e il desiderio di scoprire di più vi logora, c'è una sterminata e infinita letteratura pronta a fugare qualsiasi dubbio e a trasformarvi in realipedie viventi. Perché del legame che per anni è stato tacciato di aver distrutto un matrimonio o, addirittura, portato qualcuno alla morte, c'è ancora molto da approfondire e ancor più da scoprire per capire quanto di non vero sia stato dato in pasto alla becera macchina del gossip. Che forse si è concessa di ascoltare e dar credito a una sola delle due campane.