Attenzione: evitate la lettura se non volete imbattervi in spoiler sulla 1×22 di Young Sheldon e la 11×24 di The Big Bang Theory
Un brivido è sceso lungo le nostre schiene nel momento in cui l'abbiamo visto vestito così. Impeccabile, asimmetricamente perfetto. In smoking, con un papillon. Emozionato, composto e per la prima volta a proprio agio nel contesto di un rituale. Non avevamo mai visto così Sheldon Cooper. Ed è stato bellissimo. Perché non si può non amare un percorso di vita del genere. The Big Bang Theory è una magnifica storia di evoluzioni e il suo protagonista, nonostante tutto, non poteva essere da meno. Finalmente si è sposato con Amy, in un season finale che ha dimostrato per l'ennesima volta la vitalità di una comedy spesso criticata ben al di là dei propri demeriti. Ma non finisce qui. Perché c'è ancora una stagione da vivere, probabilmente l'ultima. E ci attende un finale che conosciamo già. Da qualche giorno. Grazie a Young Sheldon.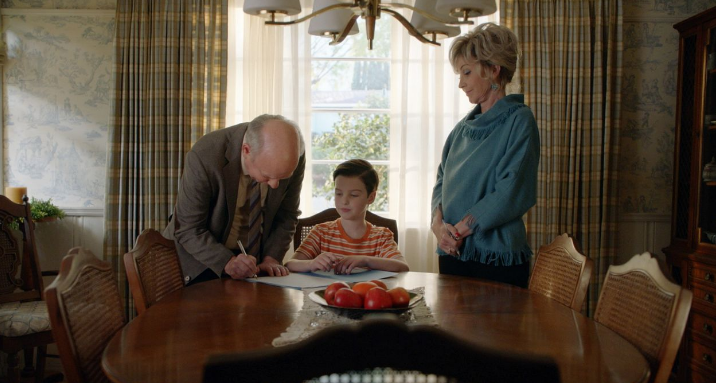 Giovedì 10 maggio, infatti, è andata in onda anche l'ultima puntata della prima stagione dello spin-off di The Big Bang Theory. Un season finale molto sobrio e leggero, senza particolari plot twist. Tranne uno, decisivo. Per la serie madre. Un cliffhanger che non sorprende più di tanto (ne avevamo parlato un anno fa in questo approfondimento), ma che non ci aspettavamo sarebbe stato sviluppato in questo modo. Cosa è successo? Il giovane Sheldon, intenzionato a rendere più solide le basi della relazione che lega la nonna al professor Sturgis, ha stipulato il primo contratto della sua vita. Il primo di tanti, come ben sapete. E Sheldon, narratore adulto, lo sottolinea. Ricorda gli accordi scritti con i cari amici, con l'amata Amy e, soprattutto, con i figli. Finora mai menzionati. E che con ogni probabilità caratterizzeranno l'ultima stagione di The Big Bang Theory.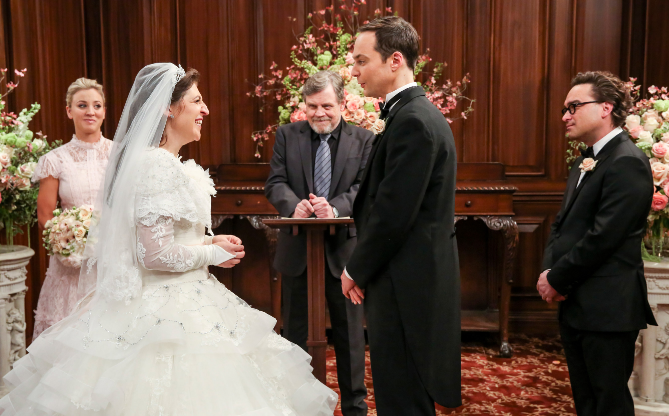 Sheldon Cooper, dopo aver vissuto per tanti anni lontanissimo dall'idea di amare qualcuno, si è sposato con Amy e concluderà il suo percorso con uno dei passaggi più naturali per ogni uomo: diventare genitore. Uno spoiler notevole e una svolta pazzesca, se si ripensa alle prime stagioni di The Big Bang Theory. Ma la naturale conseguenza di una narrazione che ha scandito con attenzione e delicatezza ogni step della vita sentimentale di Sheldon. Così come l'undicesima stagione verrà ricordata per uno dei matrimoni più belli della storia delle serie tv, siamo sicuri che la dodicesima ci permetterà di vivere la gravidanza di Amy e le emozioni del dottor Cooper, alle prese con una prova fondamentale: essere il padre di una piccola creatura. Insomma, prepariamoci a sentire ancora tanti brividi: The Big Bang Theory non è ancora finito. E Young Sheldon è appena iniziato.
Antonio Casu