Attenzione: evitate la lettura se non volete imbattervi in spoiler sulla 10×24 di The Big Bang Theory
The Big Bang Theory ci ha dimostrato di avere ancora molto da dire. The Long Distance Dissonance, ultimo episodio della decima stagione, ha chiuso come meglio non avrebbe potuto un'annata in chiaroscuro. Una delle comedy di riferimento dell'universo seriale contemporaneo sente inevitabilmente il peso del tempo, ma andrà avanti per (almeno) altre due stagioni. Tante, forse troppe. Tuttavia indispensabili, e questo season finale l'ha confermato per l'ennesima volta. Come mai? Perché The Big Bang Theory ha un problema strutturale al quale non si può più porre rimedio: è iniziato troppo tardi. Spieghiamo meglio quello che all'apparenza sembrerebbe un controsenso, e sotterrate l'ascia di guerra fino alla fine dell'articolo.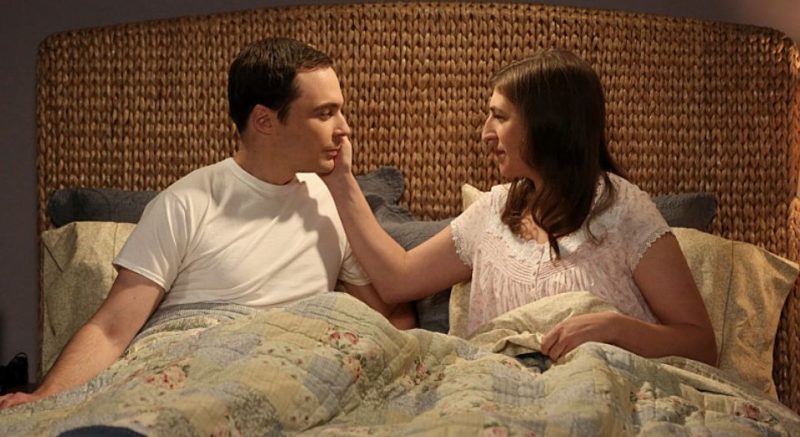 Partiamo da un presupposto, evidenziato un mese fa a proposito dell'evoluzione di Sheldon Cooper (se volete dargli un'occhiata lo trovate qui): la serie tv creata dieci anni fa da Chuck Lorre racconta una storia che non può prescindere dai cambiamenti. "Una comedy può (o addirittura deve, quando mette in gioco certi personaggi) raccontare con leggerezza anche una storia drammatica, e The Big Bang Theory ha tenuto fede alle sue origini, nonostante molti pensino il contrario. Il titolo dice tanto sullo sviluppo della serie (il Bang! non riguarda solo Penny e Leonard), e la sigla evidenzia, banalmente, la magica storia dell'evoluzione umana". Se i nostri protagonisti non avessero affrontato un percorso di crescita, la serie avrebbe perso di significato e li avrebbe trattati alla stregua di volgari macchiette.
Per fortuna non lo sta facendo. Purtroppo, però, se n'è resa conto troppo tardi, specie se si considera la storia di alcuni personaggi. Sheldon, su tutti. La strada che lo portando verso la piena maturazione è lunghissima, ed è rimasta fuori dai nostri radar per la bellezza di quattro stagioni. Riprendendo l'articolo citato in precedenza, "la trasformazione di Sheldon, avviata timidamente con l'ingresso in scena di Amy (The Lunar Excitation, episodio 3×24), ha subito un'accelerazione dal settimo season finale in poi (The Status Quo Combustion), proprio grazie alla donna che ha conquistato il suo cuore". Da quel momento in poi ha ampliato i suoi orizzonti, scoperto il sesso, si è trovato ad affrontare una convivenza romantica ed è arrivato con relativa naturalezza (incredibile, per uno come lui) alla svolta prevedibile dell'ultimo season finale andato in onda, gestita in totale autonomia. Al matrimonio seguirà probabilmente la nascita di un figlio (Stephen, come Hawking) o di una figlia (Marie, come Curie e la mamma Mary), concludendo così un percorso perfetto che darebbe un senso profondo a The Big Bang Theory.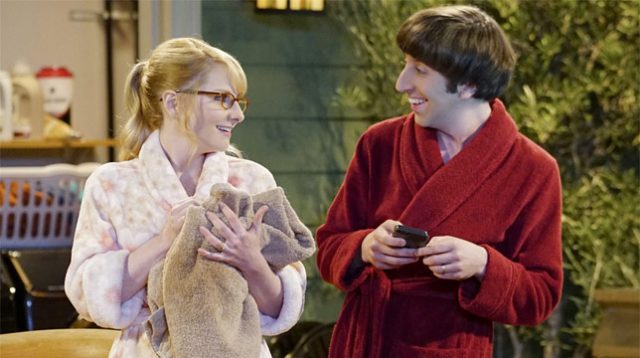 La lentezza del percorso di crescita di Sheldon Cooper è ancora più evidente se si pensa agli altri personaggi. La coppia formata da Penny e Leonard non ha più niente da dare alla serie. I due si sono sposati, hanno trovato una stabilità che si dovrebbe forzare enormemente per essere rimessa in discussione e appesantiscono sempre più gli episodi a loro dedicati. Ancora più eclatante il caso di Howard e Bernadette, sposati fin dall'ultima puntata della quinta stagione e ora in compagnia della figlia Halley, nata nella decima. La scelta dei tempi d'evoluzione della loro coppia è la migliore possibile, e ci riporta al punto di partenza: se The Big Bang Theory fosse stata sviluppata in modo tale da permettere una chiusura naturale al termine della stagione appena conclusa, non avremmo assistito probabilmente ai tanti episodi riempitivi e poco divertenti degli ultimi anni, sufficienti per aizzare l'ira dei fan più appassionati.
The Long Distance Dissonance ha confermato una tesi inconfutabile: quando i personaggi sono coinvolti in una svolta netta e hanno qualcosa da dare sul piano narrativo, The Big Bang Theory è ancora la comedy divertente di un tempo. Il margine per creare, tuttavia, è sempre più risicato e il rischio è di assistere a due stagioni sheldoncentriche oltremisura, svilendo sempre più la funzione degli altri personaggi. L'unico che potrebbe cambiare in parte la situazione è Rajesh, pesantemente in ombra nelle ultime stagioni. Il suo ruolo, ormai marginale quanto quello di uno Stuart qualunque, meriterebbe maggiore spazio e una conclusione che non si limiti ai deboli spiragli offerti nel corso della decima stagione.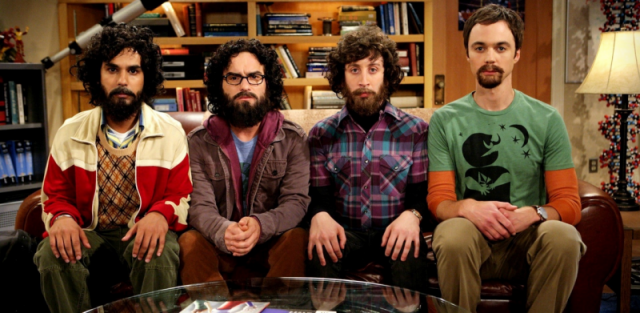 La sfida è difficile e ci troveremo probabilmente a criticare ancora The Big Bang Theory nei prossimi due anni, ma una cosa è certa: The Long Distance Dissonance è uno dei migliori season finale nella storia della comedy, senza avere tuttavia le potenzialità per trasformarsi in un series finale, come inizialmente previsto. A prescindere dalle eventuali modifiche, sarebbe stata una conclusione monca e senza senso, e non un passaggio intermedio capace di evidenziare con più forza l'evoluzione di Sheldon Cooper. Per comprenderlo fino in fondo, tornate indietro nel tempo e pensate a The Cooper-Nowitzki Theorem, sesto episodio della seconda stagione. Il nostro protagonista conobbe Ramona in quella circostanza, e il differente approccio con la ragazza nella prima e nella seconda occasione, unito alle conseguenze del loro rapporto, è un manifesto della direzione che The Big Bang Theory avrebbe dovuto prendere molto prima. Se Amy fosse entrata in scena dopo un episodio, invece di due stagioni, oggi parleremmo diversamente. E non rischieremmo di trovarci in futuro con una barba lunghissima, dopo non averla avuta per una vita.
Antonio Casu 
LEGGI ANCHE – Il cognome di Ramona è Nowitzki, e non è una casualità. Esiste una spiegazione valida per buona parte dei personaggi di The Big Bang Theory: se volete approfondire, leggete "Il curioso caso dei cognomi".