Attenzione: evitate la lettura se non volete imbattervi in spoiler sulla decima stagione di The Big Bang Theory 
L'abbiamo conosciuto in un modo, e lo lasceremo andare molto cambiato. Sheldon Cooper è senza dubbi uno dei personaggi più sorprendenti e spiazzanti della storia delle serie tv, e metterlo in discussione è stato un trauma per i più. Qualche settimana fa avevamo evidenziato come la sua evoluzione sia percepibile anche solo attraverso il suo abbigliamento (se volete dargli un'occhiata, lo trovate qui), ma le considerazioni da fare non si possono esaurire così. Il protagonista di The Big Bang Theory è un personaggio complesso dai mille volti, e ridurlo ad una macchietta sarebbe stato un errore fatale che gli autori, fortunatamente, non hanno fatto. Era indispensabile trasformarlo senza stravolgerlo, e questo articolo si propone di dimostrarlo. Evidenziando anche la funzione positiva all'interno del percorso (in)terminabile della comedy creata dieci anni fa da Chuck Lorre.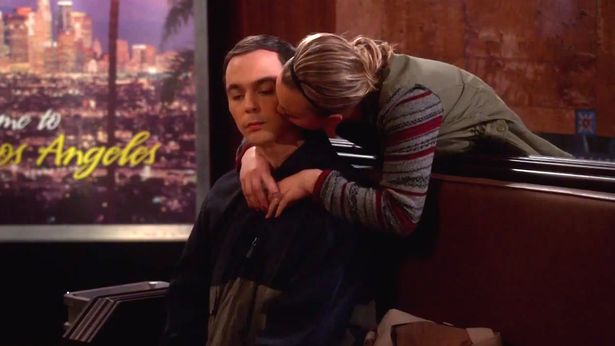 Il contesto da comedy pura (con sfumature da dramedy quasi impercettibili) non ci ha mai permesso di affrontare fino in fondo la questione, tuttavia si può dire con certezza che Sheldon sia un ragazzo estremamente particolare. Questa non è la sede ideale per parlarne (e The Big Bang Theory non ha mai offerto materiale a sufficienza per arrivare ad una conclusione), ma si può affermare con cautela che sia affetto dalla sindrome del savant (per intenderci, la stessa del leggendario Raymond interpretato magistralmente da Dustin Hoffman in Rain Man). Questa è una questione molto seria e "approfittare" in eterno della condizione di Sheldon, senza dargli una prospettiva evolutiva concretizzabile, sarebbe stato deleterio. Qualcuno potrebbe ribattere che una comedy dovrebbe far ridere e non preoccuparsi oltremisura di altri aspetti, ma la realtà è un'altra: la storia recente delle serie tv ci ha insegnato che il dinamismo dei personaggi rappresenta l'unica carta giocabile per tenere in vita una storia in modo sensato (specie dopo dieci anni di avventure), e The Big Bang Theory lo sta facendo (seppure in ritardo. Ne parleremo nelle prossime settimane).
La trasformazione di Sheldon, avviata timidamente con l'ingresso in scena di Amy (The Lunar Excitation, episodio 3×24), ha subito un'accelerazione dal settimo season finale in poi (The Status Quo Combustion), proprio grazie alla donna che ha conquistato il suo cuore. In quella circostanza, Sheldon, sconvolto dai cambiamenti turbolenti all'interno della sua vita (culminati con il rogo nel negozio di fumetti di Stuart), aveva deciso di abbandonare lo storico gruppo di amici per ritrovare stabilità e serenità. Come ben sappiamo, il suo intento era venuto meno dopo poche settimane, e da lì in poi il suo atteggiamento è diventato sempre più maturo e dinamico, senza mai mettere da parte del tutto le peculiarità della sua personalità. Sheldon si è trasformato, si è arreso all'esigenza di cambiare, si è rimesso in discussione e ha trovato nell'amore l'arma più efficace. Le sue stravaganze hanno imparato a convivere con la normalità, dando un nuovo senso a The Big Bang Theory e offrendo uno spunto per infondergli un'identità unica.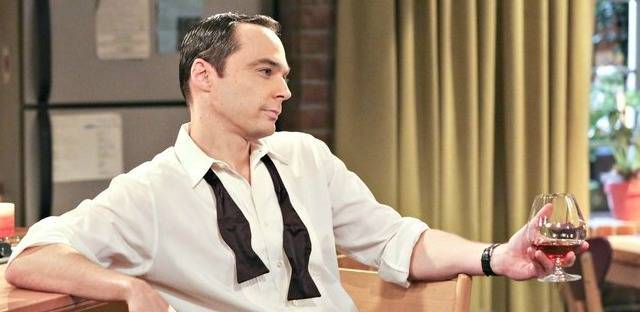 Perché? Il motivo è semplice: The Big Bang Theory è la grande avventura di un gruppo di geni ai margini della società (e di una ragazza normale senza un cognome per un motivo preciso) ai quali si è deciso giustamente di regalare un lieto fine, al limite del fiabesco. Tutti, incluso Sheldon Cooper. Una comedy può (o addirittura deve, quando mette in gioco certi personaggi) raccontare con leggerezza anche una storia drammatica (How I Met Your Mother è maestra in questo senso), e The Big Bang Theory ha tenuto fede alle sue origini, nonostante molti pensino il contrario. Pensateci un attimo: il titolo dice tanto sullo sviluppo della serie (il Bang! non riguarda solo Penny e Leonard), e la sigla evidenzia, banalmente, la magica storia dell'evoluzione umana. L'amore è senza dubbi uno dei motori principali capaci di farci crescere, e i nostri protagonisti lo dimostrano da tempo.
Se pensate che siano state le "ragazze" a snaturare The Big Bang Theory, ricredetevi: l'hanno completato, e gli hanno dato un senso a 360 gradi. Non sono state loro a renderlo meno divertente, e non è la crescita dei personaggi ad aver tolto brillantezza alla serie. Stabilizzare i personaggi all'interno dei cliché iniziali avrebbe lasciato a metà e svuotato di senso una storia dai contorni fantastici, se letta con gli occhi giusti. Soprattutto quella di Sheldon Cooper, il più particolare tra tutti: la sua vita, apparentemente brutale nel condannarlo ad una condizione di infelicità eterna, gli ha offerto una grande occasione. Una svolta, un cambiamento, un'evoluzione. Un motivo per sorridere, per sempre. Lui, ancora più degli altri. E di noi, quando abbiamo il coraggio di metterci in discussione a prescindere dalla nostra unicità. Questo, in fondo, è il più grande insegnamento che ci lascerà The Big Bang Theory. E il senso di una comedy imperfetta che, dopo dieci anni, può persino permettersi di far ridere un po' meno.
Antonio Casu