Quali sono i desideri e le aspettative per l'ultimo atto di The Big Bang Theory per una delle sue protagoniste indiscusse?
Knock Knock Knock, Penny!

Chiamata in causa, Kaley Cuoco, alias Penny, ospite da The Talk e James Corden ha svelato diversi fatti curiosi riguardo all'ultima stagione.
Sono ormai 12 lunghi anni che la gang di nerd e rispettive compagne si conoscono e si vogliono bene. Una di queste è Penny, di cui Kaley Cuoco vorrebbe conoscere ancora qualcosa in più.
Kaley tra una risata ed un aneddoto svela che vorrebbe conoscere il cognome di Penny prima della fine dello show. I creatori di The Big Bang Theory non hanno mai voluto dare un nome di famiglia e solo con il matrimonio con Leonard potremmo almeno affibbiargli il cognome Hofstadter.
L'attrice ha poi spiegato l'emozione di scoprire che The Big Bang Theory era arrivato alla fine, rivelando infatti:
"Nessuno aveva gli occhi asciutti, stavamo tutti piangendo. L'ho scritto anche sui social, è stato un bello e lungo viaggio e ne sono grata. Ora mi toccherà andare avanti ed è davvero triste."
Per tutto il cast questo è stato un lungo viaggio, i protagonisti hanno avuto ognuno la loro crescita personale. E Kaley Cuoco tra i suoi episodi preferiti ne ha scelto proprio uno che si focalizza sull'evoluzione dei personaggi, dichiarando:
"Abbiamo fatto un episodio, di recente, non vedo l'ora che vada in onda. Riguarda Penny e Leonard che affrontano il futuro e si chiedono se volere oppure no dei bambini. È stato davvero interessante, lei vuole che questa cosa funzioni… non era nei suoi piani, e credo che sia un'interessante conversazione. Sono contenta che abbiamo fatto quell'episodio."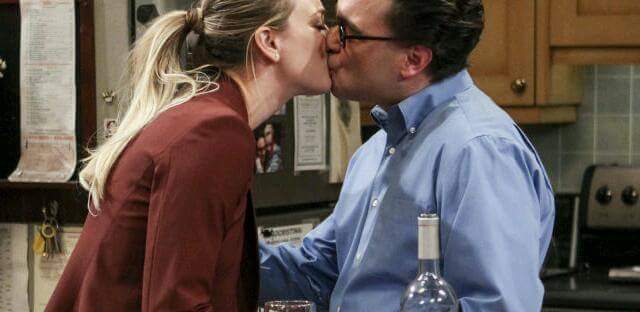 Ma se c'è una cosa di cui The Big Bang Theory è caratterizzata è la tromba delle scale che nei 12 anni ha fatto da sfondo ad innumerevoli conversazioni e rivelazioni interessanti. Kaley nonostante i bei momenti vissuti su quei gradini si sente troppo vecchia per tutti quei piani e vorrebbe che l'ascensore fosse aggiustato.
"Le scale sono diventate davvero esasperanti nel corso delle stagioni. Nelle prime due stagioni, noi correvamo per arrivare in alto. Ora nella dodicesima stagione, siamo tutti un po' più vecchi e diventa un po' difficile fare questi passi. Ecco, vorrei che l'ascensore funzionasse."
L'emozione fa da padrona ma anche con le risate non si scherza quando Kaley Cuoco si sbilancia su The Big Bang Theory!
Ieri sera è andata in onda la prima puntata del capitolo finale, assaporiamo tutti gli episodi fino all'ultimo minuto!
LEGGI ANCHE – The Big Bang Theory: il finale ideale