È da quando nel 2007 è iniziata la prima stagione che aspettiamo e temiamo questo momento: la fine di The Big Bang Theory. In questi anni ci siamo affezionati ai quattro scienziati e alle loro ragazze che ci hanno fatto compagnia durante tutte le puntate.
La sitcom di Chuck Lorre non ha solo avuto un successo planetario, ma ha anche cambiato le regole del genere oltre ad aver ridefinito il significato della parola nerd. Nello show questi quattro disadattati sociali si sono evoluti, hanno cominciato a entrare in contatto con il mondo circostante e a fare tante cose che prima li spaventavano. Per non parlare del fatto che gli sceneggiatori si sono messi in gioco realizzando dei dialoghi che unissero battute demenziali e riferimenti scientifici.
Possiamo muovere qualsiasi critica a The Big Bang Theory, ma questo show ha lasciato il segno nel mondo dell'intrattenimento.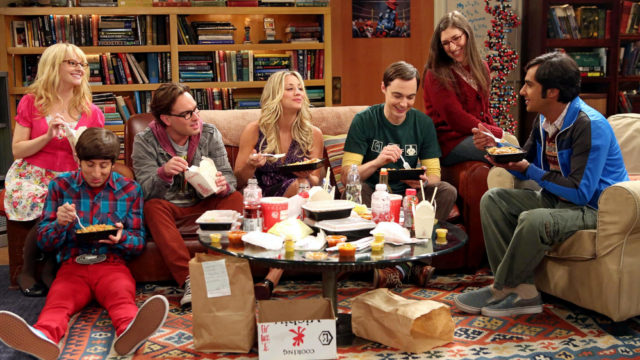 La sitcom ha ottenuto un successo pazzesco: è una delle Serie Tv più longeve di sempre, ha vinto decine di premi (tra cui 7 Emmy) e gli attori protagonisti sono arrivati a guadagnare un milione di dollari a episodio. Ma la fine di questo viaggio sta per arrivare e infatti la dodicesima stagione, che sarà trasmessa in America dal 25 settembre, sarà l'ultima.
Abbiamo spesso sperato che la Serie Tv si concludesse prima di vedere The Big Bang Theory trasformarsi in uno show banale. Tuttavia questa notizia non ci ha lasciato affatto indifferenti. Quando abbiamo realizzato che tra una ventina di episodi non avremmo più ritrovato i nostri quattro nerd preferiti e dopo aver letto le parole con cui hanno ringraziato i fan ci siamo intristiti.
Ma ci ha anche assalito una grande curiosità: come finirà The Big Bang Theory?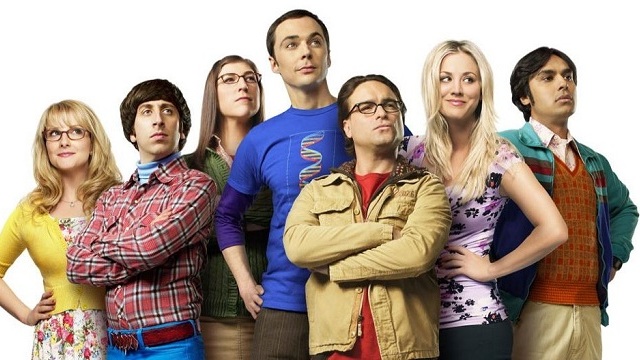 Gli autori staranno già pensando a un finale che riuscirà sicuramente a soddisfarci. I fan impazienti però hanno cominciato a elaborare diverse teorie più o meno verosimili al riguardo. Alcuni credono che nel series finale Penny o Amy possano annunciare una gravidanza, altri ipotizzano addirittura che possa esserci di mezzo un divorzio. È stata elaborata anche una teoria del tutto assurda secondo cui Penny sarebbe una spia russa (leggila qui).
Noi però abbiamo deciso di provare a scrivere quello che potrebbe essere un finale perfetto per questa sitcom.
The Big Bang Theory non credo che ci riserverà un finale in stile Friends con un triste addio delle varie coppie. Secondo me nell'ultimo episodio ci sarà un salto di 10 anni, e vedremo Sheldon Cooper realizzare il suo sogno di vincere un Nobel per la Fisica. Riesco già a immaginarlo sul palco mentre pieno di orgoglio riceve la gratificazione per i tanti anni di duro lavoro di fronte a un pubblico entusiasta.
Ad assistere non troveremo solo i suoi amici di sempre, ma anche la madre Mary insieme ai suoi fratelli. Ma potrebbe esserci pure Beverly Hofstadter ad applaudire il caro Sheldon, infastidire la religiosa madre del fisico e rimproverare suo figlio Leonard per non aver mai vinto un tale premio.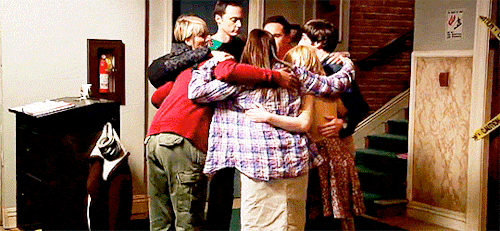 Potremmo vedere per l'ultima volta i protagonisti a cui tanto ci siamo affezionati che, nonostante gli anni, non sarebbero per nulla cambiati.
Raj continuerà sicuramente a ricevere due di picche da ogni ragazza e a lamentarsi della sua vita sentimentale. Penny e Leonard bisticceranno davanti a tutti e poi si apparteranno per una sveltina proprio prima della premiazione.
Howard e Bernadette metteranno in imbarazzo la loro piccola Halley davanti a tutti. Tra l'altro potremo finalmente vedere per la prima volta questa bimba in faccia (scopri qui la ragione per cui non l'abbiamo mai vista). In prima fila per applaudire e sostenere il suo consorte ci sarebbe Amy, e seduto accanto a lei potrebbe esserci un tenero bambino. Perché no, magari interpretato da Iain Armitage (lo Sheldon di Young Sheldon).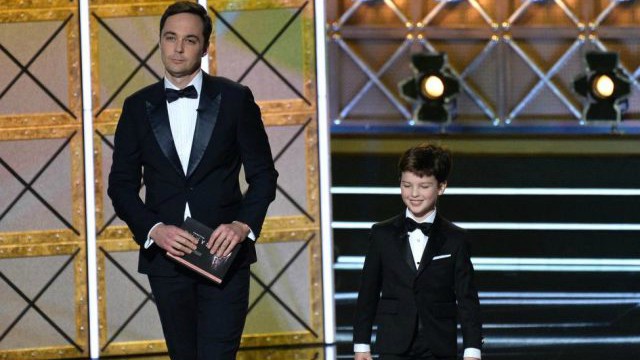 Potrebbe fare il suo ingresso indossando uno smoking nero che è stato costretto a mettere da sua moglie dopo una lunga discussione. Accetterebbe il premio Nobel che gli è stato conferito con falsa modestia e potrebbe fare un breve discorso per ringraziare i giurati di aver riconosciuto il suo immenso talento.
Potrebbe poi ringraziare sua madre, i suoi amici e in particolare Leonard che lo ha sempre supportato spingendolo a superare i suoi limiti. Menzionerebbe sicuramente sua moglie Amy che lo ha aiutato non solo nel suo percorso scientifico, ma soprattutto a superare tante paure che non gli permettevano di vivere davvero.
Ma quando comincerebbe a parlare di suo figlio Stephen (potrebbe chiamarsi in un altro modo?), ci farebbe scoppiare in lacrime.
Chi mi conosce sa quanto io abbia desiderato raggiungere questo traguardo: ho sudato tanto per poter essere insignito del Nobel. Ringrazio tutti i miei amici, mia moglie, Leonard e anche Howard Wolovitz che ogni giorno mi ha fatto capire quanto la fisica sia più importante dell'ingegneria.

Ho sempre creduto che stringere tra le mani questo premio mi avrebbe ripagato di ogni fatica e di ogni umiliazione subita. Ma mi rendo conto che se oggi non ci fosse questo gruppo di persone ad applaudirmi e a mostrarmi il loro sostegno, per me non sarebbe lo stesso. Sto parlando soprattutto di mio figlio Stephen, un bambino veramente brillante che in futuro sarà sicuramente un fisico di grande successo.

 Vorrei per questo invitarlo a raggiungermi per stringere insieme a me questo premio.

 
Il piccolo ragazzino potrebbe salire sul palco con grande spavalderia per affiancare il suo orgoglioso padre. Una volta lì potrebbe gridare con convinzione che il suo vero sogno è diventare un ingegnere e andare nello spazio come ha fatto suo zio Howard. Ma Sheldon gli ricorderebbe che nel contratto padre-figlio c'è scritto espressamente che è obbligato a studiare la fisica.
Sarebbe un finale commovente e allo stesso tempo divertente. Inoltre chiuderebbe alla perfezione questa sitcom. Ma sarebbe soprattutto un ottimo modo per celebrare la crescita del personaggio di Sheldon che dopo tanti anni ha capito realmente che cosa è importante. Non ci resta che aspettare il 2019 per scoprire come gli sceneggiatori hanno deciso di mettere la parola fine a questa Serie Tv.