Le sitcom sono le Serie Tv più leggere, divertenti e alla portata di tutti. Ne esistono di vario tipo e tutte, in modi diversi, hanno raggiunto un certo successo. Tra queste, una in particolare ha ottenuto un seguito smisurato, essendosi mossa con destrezza tra le critiche (in particolare noi ne abbiamo individuate 7 e le trovate qui). Ovviamente sto parlando di The Big Bang Theory.
È come se il pubblico si fosse diviso a metà: c'è chi la ama, c'è chi la odia.
Ma come è possibile? Come ci può essere una distinzione così netta? Cosa rende questa Serie Tv così diversa dalle altre?
Senza alcun dubbio, vi sarà capitato di leggere commenti o sentire direttamente dei dissensi su The Big Bang Theory. Uno dei problemi principali, se di un problema si può parlare, è l'apparente diminuzione di qualità di stagione in stagione. Alcuni personaggi si sono snaturati, la storia ormai risulta – per certi versi e per una parte del pubblico – banale.
Ma se questo è vero, qual è il motivo per cui The Big Bang Theory ha fatto successo?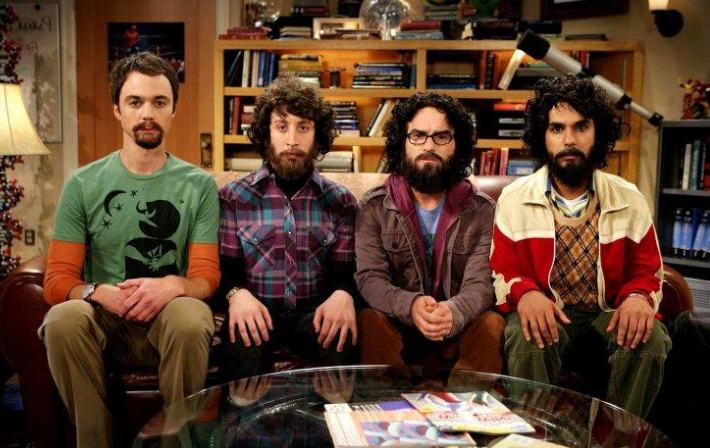 Per cominciare, è fondamentale sapere che in questa Serie Tv si parla di nerd.
Nel corso del tempo la definizione è cambiata, tuttavia possiamo riconoscere i tratti di base di un nerd: si tratta di una persona intelligente ma con poche capacità sociali, appassionata di un qualcosa lontano dagli interessi comuni dei suoi compagni, tanto da essere considerata strana. Lo stereotipo nerd è proprio di una persona appassionata di fumetti, che magari gioca a D&D, che partecipa a giochi di ruolo, che colleziona oggetti che vengono da Film, specialmente quelli di fantascienza.
Nel caso in cui non abbiate mai visto The Big Bang Theory, sappiate che ne ho appena descritto i protagonisti: Sheldon, Leonard, Howard e Raj.
Partiamo dal presupposto che in generale l'essere umano è incline, quantomeno con Film o Serie Tv, a stare dalla parte del più debole. Con chi viene denigrato. Il che è ironico, vista la tendenza all'indifferenza che caratterizza le persone quando queste cose accadono nella vita reale.
Uno dei tratti fondamentali che ha reso questa una sitcom di successo è senza dubbio la comicità caratteristica di un personaggio in particolare: Sheldon Cooper, interpretato da Jim Parsons. Chiaro, anche gli altri sono personaggi divertenti per le loro particolarità. Li potremmo definire tutti sfigati. Raj, ad esempio, per gran parte della Serie, non riesce a parlare con le donne da sobrio. Di Howard, invece, ci piace il rapporto strano che ha con la madre e il come si relaziona a lei, nonostante questa non sia mai inquadrata dalle telecamere. Insomma, i presupposti per il successo di questo tipo di comicità ci sono tutti.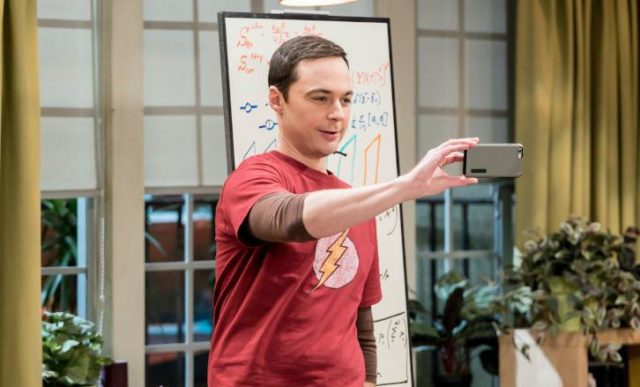 Come dicevo, è Sheldon l'elemento più importante del gruppo. La sua particolarità è senza dubbio essere un nerd al 100%. È un fisico teorico con un ego smisurato per quanto riguarda le sue competenze scientifiche e non. Si aggiunge poi il suo disturbo ossessivo-compulsivo, la sua incapacità nel rapportarsi con gli altri, dovuta anche a una difficoltà nel comprendere le persone e tutti i tratti specifici che caratterizzano la loro comunicazione. È un personaggio assolutamente insopportabile, ma allo stesso tempo sa farci divertire. Se il suo personaggio dovesse essere tolto dalla Serie, state pur certi che gli ascolti scenderebbero in picchiata.
"Mi hai comprato un regalo, Penny? Ma perché hai fatto una cosa del genere? Lo so che pensi di essere stata generosa, ma alla base dell'usanza del fare un regalo c'è il concetto di reciprocità. Tu non mi stai dando un regalo, mi stai dando un obbligo. Nessuna meraviglia che i casi di suicidio aumentino a Natale."
In secondo luogo, sempre tenendo a mente l'importanza della figura del nerd, non si può non menzionare uno specifico fattore sociologico che molto probabilmente i creatori della Serie non avevano previsto, ma hanno di sicuro apprezzato. Addirittura, non è sbagliato affermare che sia stata proprio la Serie stessa ad aver contribuito allo sviluppo di questo fenomeno.
Sto parlando della nerd culture. La cultura nerd è infatti la chiara dimostrazione di come il concetto di nerd sia cambiato nel corso del tempo. I nerd sono sempre outsider, ma ora va quasi di moda essere nerd. Con il fenomeno degli hipster poi, al giorno d'oggi si fa a gara a essere diversi.
Questa tendenza ha inoltre fatto apprezzare di più la storia, rendendola un fenomeno di massa. Se una cosa è certa è che, dopo ben 11 stagioni, il successo di questa Serie non è diminuito. Basti pensare al seguito dell'ultima stagione (trovate maggiori dettagli in questo articolo).
Quindi non sarebbe sbagliato affermare che The Big Bang Theory sia un cocktail perfetto di un fattore nerd di grande successo e un mix di comicità non particolarmente arzigogolata, ma assolutamente efficace. Così efficace da permettere alla Serie di acquisire un successo smisurato, con una formula semplice.