L'abbiamo aspettata per mesi. Non ci sembra vero che tra pochi giorni vedremo finalmente Mayans MC, l'attesissimo spin-off di Sons of Anarchy. L'arrivo della serie è infatti previsto per il 4 settembre su FX. Ideato da Kurt Sutter, questo nuovo progetto non può che aver alimentato delle aspettative altissime nei fan di Sons of Anarchy.
Ma cosa dobbiamo davvero aspettarci da Mayans MC?
Partiamo dalle cose più tecniche, per ricordare a tutti di cosa tratterà la serie, quali personaggi ci saranno e da quanti episodi sarà composta. Ambientata nell'epoca post-Jax Teller, protagonista di Mayans MC è EZ Reyes (interpretato da JD Prado), figlio di una famiglia latina. Il cartello della droga ha distrutto il suo cosiddetto american dream. Una volta uscito dalla prigione, EZ diventa il nuovo prospect dei Mayans sul confine californiano-messicano. Con il club ha la possibilità di crearsi una nuova identità da fuorilegge. Lo fa proprio nella città in cui sperava di trovare un futuro migliore. Ciò che lo spinge a comportarsi in questo modo è un forte desiderio di vendetta.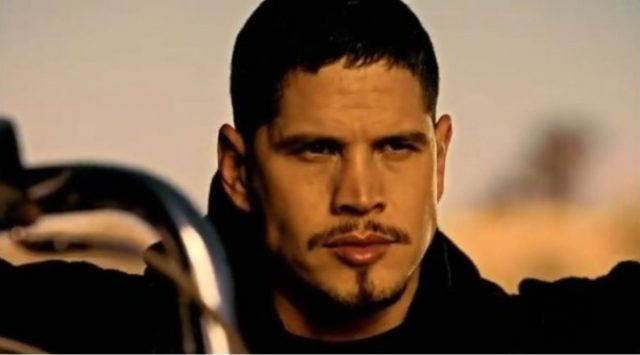 Oltre JD Prado nel cast troviamo anche Edward James Olmos (Dexter), Jacqueline Obradors, Antonio Jaramillo, Richard Cabral, Clayton Cardenas, Sarah Bolger, Emilio Rivera (già incontrato in Sons of Anarchy nei panni di Markus Álvarez), Joseph Raymond Lucero, Frankie Loyal Delgado, Carla Baratta, Maurice Compte, Efrat Dor, Alexandra Barreto, Raoul Trujillo, Michael Irby, Danny Pino e Vincent 'Rocco' Vargas. La prima stagione della serie sarà composta da 10 episodi.
Veniamo ora invece a qualcosa di più profondo. Perché le nostre aspettative nei confronti di Mayans MC sono così alte? La risposta è semplice: sappiamo ciò che Kurt Sutter è stato in grado creare con Sons of Anarchy e non vogliamo che questo spin-off infanghi quanto trattato nella serie madre. Perché Sons of Anarchy non è solo la storia di un ragazzo che tenta di seguire le orme del padre e portare il club sulla strada giusta.
Sons of Anarchy è molto di più: è famiglia, amore, religione, odio, rabbia. Troveremo le stesse emozioni in Mayans MC?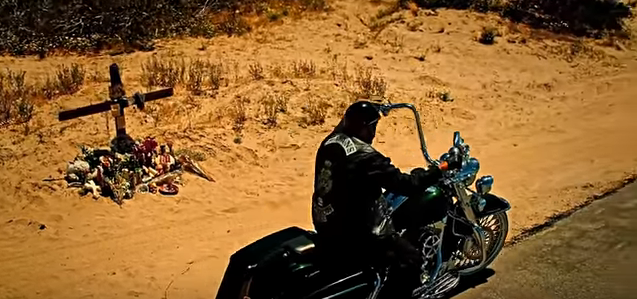 La speranza di Katey Sagal, che in Sons of Anarchy ha interpretato Gemma Teller-Morrow, è che Mayans MC rispetti l'eredità della serie madre (ne abbiamo parlato qui). Questa speranza è condivisa da tutti i fan dei SAMCRO. I brevi teaser rilasciati negli scorsi mesi sembrano concretizzare questo nostro sogno. Soprattutto due: quello in cui le moto dei Mayans sfrecciano in strada e l'infinità di rose rosse intorno appassiscono immediatamente. Simboli di religione, di morte, di vendetta sono presenti in questo video. Il secondo teaser mostra invece un sincero ricordo di Jax Teller. Indubbiamente il finale di Sons of Anarchy sarà un punto di partenza per il nuovo progetto.
Sembra quindi che per temi trattati e per vari riferimenti alla serie madre, Mayans MC riuscirà a rispettare l'eredità lasciata da Sons of Anarchy. Lo confermano anche le parole di Sutter e del cast che hanno così presentato la serie:
Confidiamo quindi nel buon Kurt Sutter. Il creatore di Sons of Anarchy è consapevole delle alte aspettative dei fan e sono sicura che deluderli non rientra nei suoi piani. Piuttosto, vorrebbe creare un quartetto da sogno, aggiungendo altri due spin-off oltre a Mayans MC (qui la notizia). Probabilmente ha iniziato dallo spin-off che i fan aspettavano con meno foga, rispetto a quello sui First Nine e quello dei SAMCRO dopo il finale di Sons of Anarchy. Nonostante tutto, però, non possiamo che essere contenti di tornare in sella a un Harley e iniziare una nuova avventura con un club che già conosciamo!