Sons of Anarchy si è ormai conclusa, ma la Serie continua a far parlare di sè. Solo di recente è stata confermta la realizzazione di Mayans MC, primo spin-off che si focalizzrerà sul club dei messicani incontrato nella Serie madre. Molti fan non si aspettavano questo genere di spin-off: avrebbero preferito, ad esempio, tornare indietro nel tempo per conoscere i First 9 oppure scoprire il futuro dei figli di Jax dopo la sua morte.
Kurt Sutter, creatore di Sons of Anarchy, ha recentemente confermato l'idea di un prequel e di un sequel per la Serie!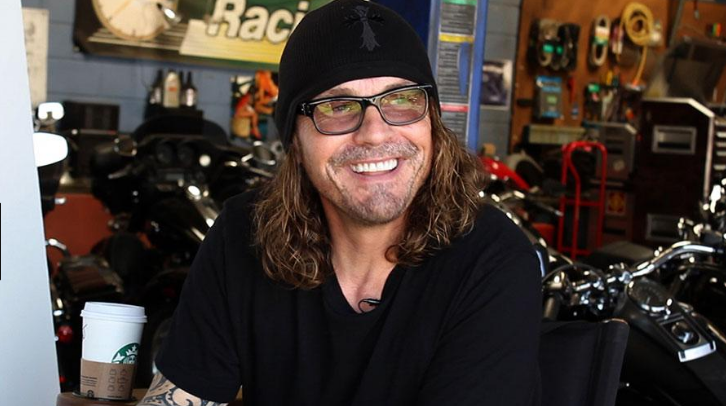 Kurt Sutter ha recentemente partecipato al programma radio di Tom Arnold, 100% Honest. Naturalmente ha parlato anche dei suoi futuri progetti per l'universo di Sons of Anarchy. Ecco le sue parole:
Sento che i Sons avranno quattro capitoli. Con Sons of Anarchy come primo capitolo, i Mayans faranno parte del secondo. La nuova Serie è ambientata ai giorni nostri, dopo la morte di Jax Teller. Mostreremo la realtà di quell'ultimo giorno e gli eventi accaduti a seguito di chi ha perso la vita, con l'impatto e le conseguenze nella California del Nord. Anche se non sembra avere un impatto diretto con i Mayans, ci riferiremo a quel giorno nel pilot, in modo da poter iniziare il presente da lì.
Queste dichiarazioni confermano i piani di Sutter: ci saranno altre due Serie Tv sui SAMCRO. Il terzo capitolo di questo progetto sarà il prequel, che avrà come protagonista John Teller (il padre di Jax) e mostrerà quanto accaduto dopo il suo ritorno dal Vietnam, con la fondazione del club:
Credo che ad un certo punto riusciremo a puntare i riflettori sul manoscritto di John Teller. Quello che farò sarà utilizzarlo come punto di partenza per il prequel, The Firt Nine. Inizierà in Vietnam con John Teller e Piney Winston e mostrerà il loro ritorno in America. L'idea è quella di far coincidere ogni episodio con l'entrata di un nuovo membro nel club e di finirlo così. In tal modo Gemma ci sarà, ma Jax non ancora.
E per quanto riguarda il sequel? Potrebbe essere la ciliegina sulla torta, se Sutter riuscisse a realizzare questo ambizioso progetto. Ecco il suo commento:
Potrebbe esserci una Serie sugli eventi futuri, magari mostrando il modo in cui i figli di Jax vengono a conoscenza di quello che è stato il loro padre.
Kurt Sutter ha concluso queta meravigliosa esposizione del suo progetto riferendosi ad essa come il suo quartetto da sogno. Cosa possiamo dire, se non confermare che anche per noi è lo stesso?
Leggi anche – Mayans MC rispetterà l'eredità di Sons of Aanrchy? La speranza di Katey Sagal