La colonna sonora di una Serie è parte integrante degli episodi stessi, non è mai casaule. Abbiamo migliaia di riferimenti in tal senso (questo è uno dei nostri articoli in tal senso) e oggi uno degli ultimi prodotti HBO, Sharp Objects, ci dà l'occasione per parlare ancora.
Cosa sarebbe questa serie se i Led Zeppelin non fossero mai esistiti? Di certo non la stessa cosa.
Il regista Jean-Marc Vallée ha vinto alla lotteria ottenendo il permesso di Robert Palnt e Jimmy Page di inserire quattro brani del famoso gruppo inglese.
Nell'arco degli otto episodi della prima stagione di Sharp Objects i brani In The Evening, Thank You, What Is and What Should Never Be e I Can't Quit You Baby affiancano la protagonista Camille Preaker (interpretata da Amy Adams) come solo una valida colonna sonora sa fare.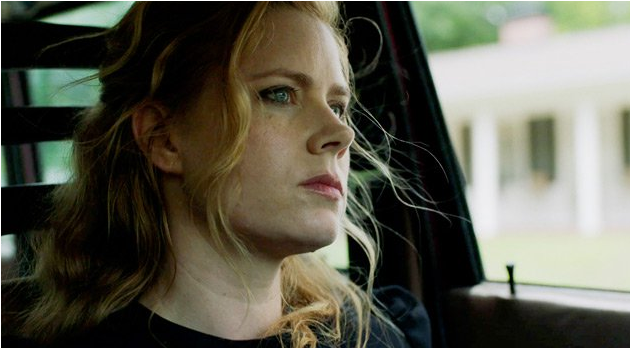 Il regista (che ha diretto anche film premiatissimi come Dallas Buyers Club e Wild) ha tratto grande soddisfazione da questo permesso perché la concessione per l'utilizzo di alcune canzoni dei Led Zeppelin gli era stata negata per un precedente progetto.
Ecco le parole di Vallèe:
"Da sempre ho cercato di fare qualcosa con i Led Zeppelin, sia perché sono stati una parte importante della mia vita, sia perché cerco sempre di mettere la musica al centro della vita dei personaggi. […]Ci avevo provato con Café de Flore e non ha funzionato per i diritti, e mi chiedevo quando ci sarebbe stata un'altra buona occasione. Quando Amy mi ha invitato a lavorare a questo progetto con lei, più ho letto il libro, più mi dicevo, "Oh mio Dio, penso che se potessimo creare Sharp Objects e costellarla dall'inizio alla fine di sonorità degli Zeppelin, sarebbe perfetta."
Il perché della scelta dei quattro pezzi sopracitati si sposa con il carattere della protagonista di Sharp Objects. Camille è il centro della storia (ecco il trailer della Serie) e tutte le scelte sono partite da come è lei. Il regista infatti dice:
"C'è qualcosa di sexy nei brani che abbiamo scelto, nella lentezza di What Is and What Should Never Be e I Can't Quit You Baby. E quando esplode e fa molto rumore; questa è la natura del rock and roll, è rumoroso e si ribella, sembra dire ai genitori, "Fanculo, lo faccio a modo mio". Tutto questo si sposa benissimo con Camille."
Nel terzo episodio di Sharp Oblject, Camille ascolta la playlist di un Iphone non suo, visto che Camille non è una vera e propria amante della musica Valèe ha deciso di prendere la palla al balzo e farla viaggiare con una playlist non sua. Si scoprirà che l'Iphone in questione appartiene alla sedicenne del centro di riabilitazione (Alice); la decisione è ispirata ai figli del regista coetanei di Alice fissati anche loro con il rock brittanico.
Non sono ancora note a nessuno, neanche a Valèe, le reazioni di Plant e Page sul risultato del connubio musica dei Led Zeppelin e Sharp Object, aspettando che glie episodio siano tutti andati in onda.
Cosa ne penseranno i diretti interessati?