Sex and the City è una di quelle Serie Tv intramontabili. Io l'ho seguita in contemporanea con la messa in onda italiana, ossia quando ero una ventenne. Me la sono goduta, ho riso, ho amato le loro citazioni e le ho fatte mie. Ma le ho davvero capite?
Non mi ero mai posta il problema fino a quando, un paio di anni fa, mi sono ritrovata per caso a guardare nuovamente gli episodi accorgendomi che ero molto più in sintonia con i pensieri delle protagoniste. É stato come rivederlo per la prima volta. Gli episodi erano gli stessi, le frasi anche. Tutto era ovviamente identico. Tranne le emozioni. Sono così arrivata alla conclusione che sia una Serie Tv che per godersela con ogni sfaccettatura, debba essere rivista dopo i 30 anni.
Sex and the City è infatti scritto proprio con la testa di noi donne trentenni. Avete presente i medical drama dove viene interpellata un'equipe di medici? Ecco. Sex and the City non ha nulla di meno scientifico perché stiamo parlando di donne. Proprio noi a cui, dopo i 30, scatta qualcosa nella testa per cui capovolgiamo i nostri pensieri. Dolcemente oppure no, di sicuro siamo complicate.
Lo so che ci sono troppe Serie Tv per una vita sola. Davvero. Io vi capisco. Ma ascoltate il mio consiglio: riguardatela!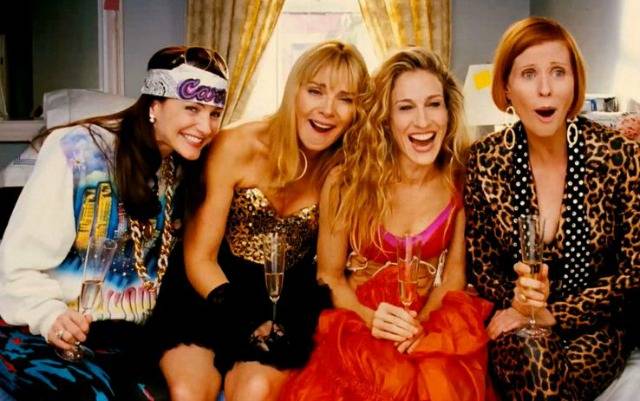 Scommetto che ogni ragazza che ha visto il finale di Sex and the City si sia ritrovata a chiedersi perché mai una donna come Carrie scelga come compagno di vita Alexandr Petrovsky. Un uomo interessante, benestante, affascinante ma diciamolo… poco stimolante per una come lei. Una donna che durante il primo incontro sta ridendo di gusto durante una rappresentazione d'arte moderna e lui sorpreso dalla sua reazione le chiede se sia una comica. Proprio no. Carrie, non fa per te! Ma la verità è che Carrie ha sofferto troppo per continuare a credere nell'amore travolgente. É disillusa. Ha deciso di scegliere una persona affidabile. E per capire questa sua decisione bisogna avere qualche anno in più. Carrie ha ascoltato la testa anziché il cuore.
"Quando sei giovane tutta la tua vita è dedicata al divertimento, poi cresci e impari ad essere prudente, potresti spezzarti qualche osso o il cuore; guardi prima di saltare e qualche volta non salti per niente, perché non sempre c'è qualcuno ad afferrarti e nella vita non c'è rete di sicurezza. Quando ha smesso di essere divertente e ha cominciato a far paura?"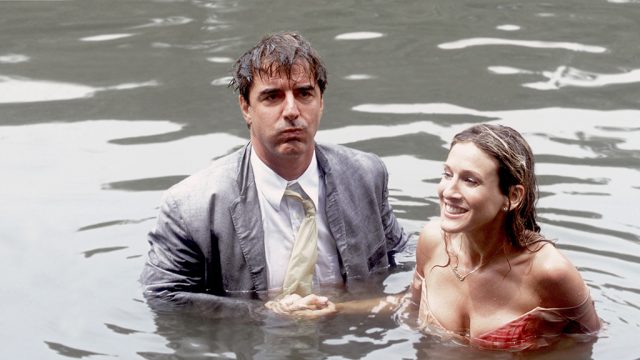 Nonostante abbia fatto scalpore per il suo parlare di sesso con ironia e spontaneità, Sex and the City ha come protagonista l'amore. Le relazioni e i sentimenti non invecchiano. Per questo sarà una Serie Tv attuale per sempre. Ogni donna si può immedesimare nei loro desideri, nei loro timori, nella sofferenza della perdita e nella gioia dell'innamoramento. Ma per farlo pienamente dobbiamo aver vissuto queste esperienze.
Più una donna avrà alle spalle degli sbagli e più potrà sentire i timori contornati di speranza che cercano di trasmette le protagoniste raccontandoci le loro emozioni.
"Forse sono i nostri errori a determinare il nostro destino. Senza quelli che senso avrebbe la nostra vita? Probabilmente, se non cambiassimo mai strada, non potremmo innamorarci, avere un figlio, essere ciò che siamo"
Questa Serie Tv va vista con la testa di chi è entrato negli enta, ma con il cuore giovane e romantico di chi ancora spera. Quello che ha salvato la vita a Carrie e che le ha trasmesso il coraggio di lasciare una relazione infelice.
"Sono qualcuno in cerca dell'amore, del vero amore, ridicolo, sconveniente, che ti consuma del genere "non posso vivere senza di te". E non penso che questo amore si trovi qui a Parigi in questa costosissima suite, in questo splendido hotel"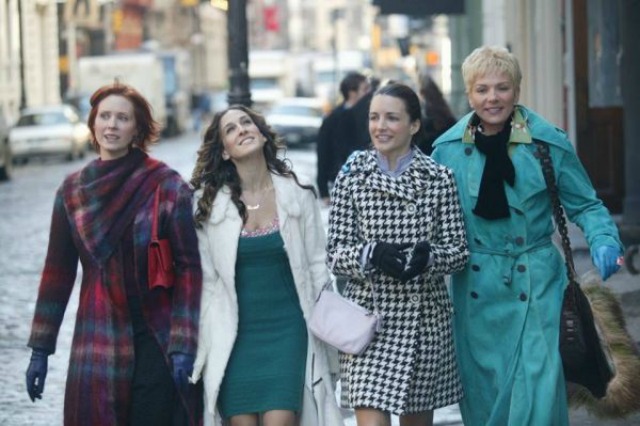 Perché, anche se sono state le donne segnate dal passato a farci vivere le loro vicissitudini, sarà poi la ragazza dentro di loro a dargli lo stimolo per cambiare le loro vite. Quando Miranda troverà la forza per dire "ti amo" a Steve, o Charlotte quella per avere il figlio che ha sempre desiderato, quando Samantha sceglierà di abbandonare la vita da single per un uomo che ha dimostrato di esserci, quando Carrie riuscirà a raggiungere il suo amore travolgente, saranno le ventenni che sono in loro ad agire. Perché non c'è modo migliore per raggiungere la felicità che avere la testa da adulta e il cuore sognante.