Sex And The City ha segnato un'epoca. La storia d'amore tra Carrie e Big ha emozionato e coinvolto un'intera generazione di uomini e donne in cerca dell'amore. La risoluzione del loro travagliato rapporto, fatto di alti e bassi, è giunta nella 6×20, l'ultimo indimenticabile episodio di Sex And The City.
Big va a Parigi, dove Carrie si era trasferita per amore di Aleksandr Petrovsky e la incontra nella hall dell'albergo dove i due vivevano, dopo che lei aveva già deciso di mettere un punto alla relazione con lo scultore russo. L'intera trama di Sex And The City riguardava soprattutto la passione dirompente ma tormentata tra Carrie e Big, incapaci di stare insieme ma anche di stare lontani. Come in un Carme di Catullo li abbiamo visti respingersi e attrarsi allo stesso tempo, per poi decidere di fare sul serio dando alla Serie Tv HBO un senso, una morale chiara e indiscutibile: l'amore vince, contro ogni avversità e orgoglio. Non è detto che sia sempre facile, ma alla fine l'amore vince.
Esiste però un lato oscuro del finale di Sex And The City.
La storia d'amore tra Carrie e Big è iniziata per caso. Lei vivace e solare, lui un uomo chiuso e a volte totalmente disincantato nei confronti dell'amore. I presupposti per una relazione turbolenta c'erano tutti, ma non avremmo mai immaginato che sarebbe diventata un gioco al massacro. Mr. Big ha portato Carrie ad anelare una qualunque dimostrazione d'affetto mentre lei lo ha messo alle strette più volte, pretendendo più di quanto lui fosse disposto a darle. Così, per sei lunghe stagioni, Carrie ha sabotato ogni sua relazione in virtù di quell'amore irrazionale per Big, che intanto sembrava rifuggire quel sentimento per paura di ferirla, per paura di non potere soddisfare le sue grandi aspettative. In realtà il loro amore sembrava seguire uno schema fisso.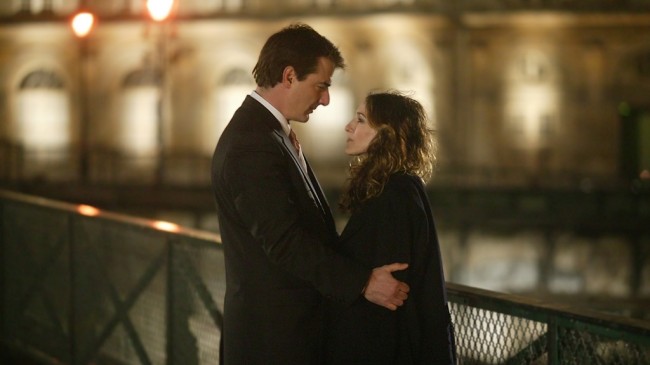 Quando il cuore di uno dei due era libero per accogliere l'amore dell'altro, l'altro non era disponibile. Carrie e Big sembravano vivere su due piani sentimentali diversi, ma non sono mai riusciti a perdersi davvero. Così quando Big ha raggiunto Carrie a Parigi per tornare con lei, finalmente con serietà, noi fan di Sex And The City abbiamo avuto quella conclusione che sognavamo. Ma è possibile vedere il finale di Serie sotto un'altra luce, una luce più scura. Carrie e Big potrebbero non essere le anime gemelle che pensavamo.
È come se, nel corso delle sei stagioni di Sex And The City, Big avesse plasmato l'identità di Carrie fino a renderla la donna che lui davvero desiderava.
Una donna con un bagaglio sentimentale sofferto come quello che lui già aveva quando si sono conosciuti. Meno romantica e più consapevole di quello che davvero desidera. Carrie dal canto suo ha preso la forma dell'acqua tra le mani di Big. Si è lasciata modellare fino a diventare perfetta per lui. Ma è davvero questo l'amore? Se avete visto i due film di Sex And The City, vi sarete accorti che nemmeno dopo la fine della Serie Tv i due hanno smesso di ferirsi a vicenda.
Sia chiaro, l'amore non è mai una passeggiata di salute, è spesso complicato e sofferto, ma la persona che si sceglie per questo viaggio la si prende così com'è. Il finale di Sex And The City ha un lato oscuro perché nell'equazione della relazione tra Carrie e Big esclude totalmente un elemento fondamentale in ogni storia: il compromesso.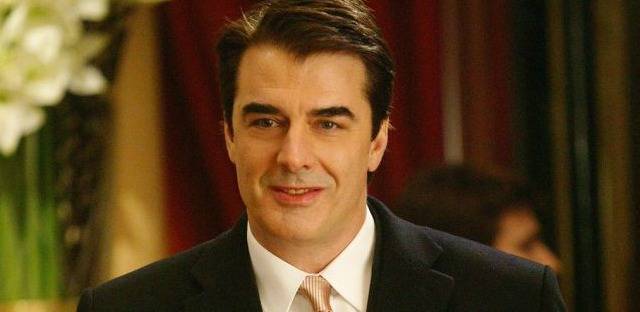 Abbiamo visto Carrie piegarsi più volte alle volontà di Big.
Lui desiderava un matrimonio semplice tra pochi intimi e lei desiderava un matrimonio fiabesco. Ha vinto lui: non si è trovato un compromesso tra le due campane, quella di Big suonava semplicemente più forte. Tra queste righe non c'è l'intenzione di mistificare lui in favore di Carrie, ho già esposto il mio pensiero non proprio positivo su di lei. Ma nella relazione con Big l'ho vista peccare per lo più di cocciutaggine.
Carrie aveva idealizzato Big e lui ha invece plasmato Carrie fino a renderla tanto succube da portarla sempre alle conclusioni che preferiva lui. Il trionfo del loro amore nel finale di Sex And The City è il trionfo di un amore poco sano. La vittoria di una relazione disfunzionale in cui nè Carrie nè Big avevano davanti chi desideravano. Big aveva davanti la donna che aveva fatto di Carrie mentre lei aveva davanti l'idea del grande amore. L'idea dell'uomo dei suoi sogni.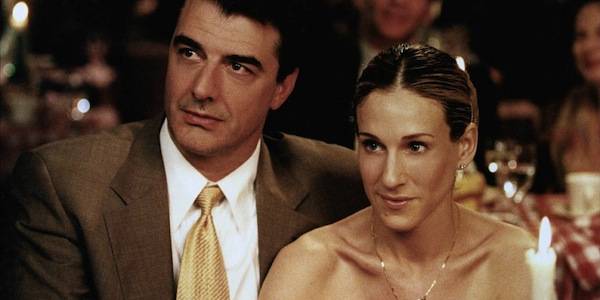 Il messaggio finale potrebbe essere visto sia come un lieto fine, magari per i più romantici tra di noi, sia come la decisione di accontentarsi, di tornare a qualcosa di familiare e farne un grande amore. Come per legittimare tutte le sofferenze del passato. In realtà i più cinici potrebbero considerare la conclusione della 6×20 il fallimento del messaggio che Sex And The City sembrava voler mandare. Quando l'amore non vince si può correre ai ripari e rinunciare allo Zsa Zsa Zsu in favore di una relazione che, per quanto desiderata e cercata, si limita a scimmiottare la felicità.
La coppia che vediamo nei due film di Sex And The City quanto è lontana dal sembrare una coppia felice?
Big è stato in grado di cambiare idea due volte sul matrimonio nelle 24 ore che precedevano il Grande Giorno e Carrie ha baciato Aidan ad Abu Dhabi. In una relazione vera si discute, si litiga e ci si può anche ferire, ma quello di Carie e Big è un rifiutare la natura dell'altro sistematicamente. Non esiste lato oscuro più grande di quello che porta a mettere da parte le proprie inclinazioni naturali in favore dell'altro o dell'altra parte della coppia. E Carrie e Big sembrano non averlo mai capito.