5) Daario Naharis (Game of Thrones)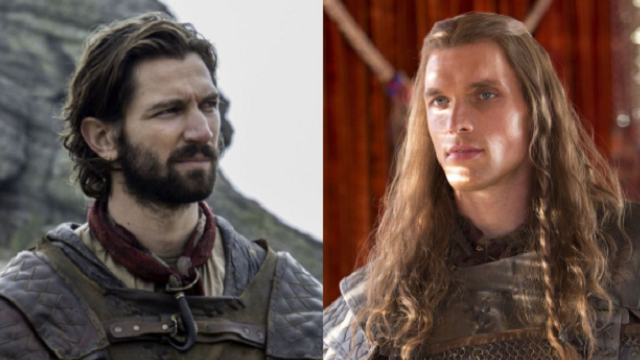 Pensavamo che nessuno potesse abbandonare Game of Thrones in posizione eretta, e invece è successo.
Nel passaggio dalla terza alla quarta stagione infatti il volto di Daario Naharis, mercenario amante di Danaerys, è mutato radicalmente. Il biondo attore britannico Ed Skrein, dopo appena una stagione, ha deciso di abbandonare lo show per il ruolo di protagonista nel film The Transporter Refueled – SIGH.
A raccogliere i panni gettati a terra con tanto sdegno è stato Michiel Huisman, il quale, seppur meno magnetico del predecessore è stato in grado di regalare ai fan un ottimo Daario – leggermente più cupo – che non ha fatto per nulla rimpiangere quello di Skrein.