È difficile per una Serie Tv storica trovare il giusto compromesso tra realtà e finzione. Il mercato necessita di svariate scelte narrative in grado di far storcere il naso ai più appassionati, tuttavia inevitabili per questioni di marketing. Ricordiamo ad esempio Vikings, in cui gli attori principali sono sempre sprovvisti di elmi, anche in battaglia, in modo da essere riconoscibili in volto. Inoltre è importante sottolineare il fatto che molte Serie Tv storiche non rientrano nel genere documentaristico, conseguenza diretta di eventi più o meno romanzati.
Tenendo conto di questi fattori esistono Serie Tv che si avvicinano molto più di altre alla realtà. Qui di seguito proponiamo cinque esempi.
1) The Crown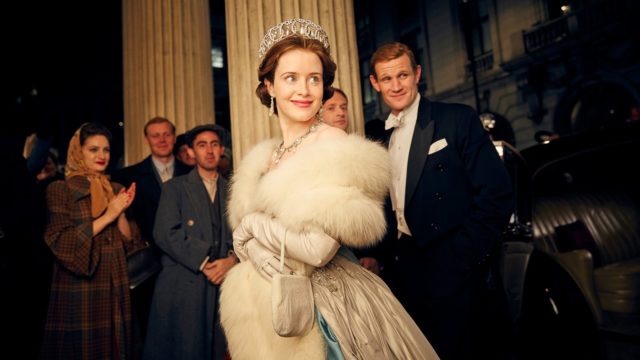 Cominciamo con una delle Serie Tv più costose e famose degli ultimi due anni. The Crown racconta la storia della regina Elisabetta, dal suo matrimonio ai giorni nostri. Lo show tutt'ora in produzione è al momento alla sua seconda stagione. È interessante nel caso di The Crown osservare un'accuratezza storica molto fedele alla vita della regina britannica. La prima stagione racconta i suoi primi dieci anni di governo, dal 1947 fino alla crisi di Suez del 1956. Nella seconda la serie si focalizza sui successivi dieci anni fino al 1964. Costumi e ambientazioni sono un regalo per lo spettatore. La perla targata Netflix, oltre a un'accuratezza storica invidiabile, è tecnicamente ben fatta e vanta di una fotografia magistrale. Se siete degli appassionati del '900, delle serie ben scritte, o semplicemente della corona inglese, The Crown fa decisamente per voi.