Tra #giovedìgnocchi e festa del papà noi di Hall of Series abbiamo deciso di trovare il giusto compromesso nel mondo delle Serie Tv.
Dopo un'accesa disputa nel nostro gruppo Hall of Series – Comunità di recupero, abbiamo definito quali sono i papà più sexy delle Serie Tv: la cernita è stata terribile, e chi ne è rimasto fuori ancora vaga per il mondo a chiedersi perchè. Phil di Modern Family è ancora sconcertato per la sua esclusione da questa fondamentale classifica, mentre Homer Simpson si sta alcolizzando da Boe per la delusione.
Eppure la democrazia domina, e questi sono i primi dieci classificati. Siete d'accordo?
10) Dexter Morgan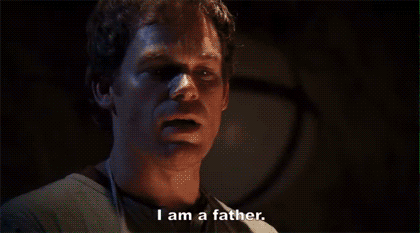 La tremenda battaglia per entrare in classifica è stata alla fine vinta da Dexter Morgan, lasciando a mangiare la polvere il molto prolifico Oberyn Martell e il dolce Seeley Booth di Bones.
Vi piacciono i cattivi ragazzi eh?
In fondo lo sanno tutti che noi donne abbiamo un debole per i sociopatici con un codice etico e un cuore che batte solo per noi, e sul fascino del male ci hanno scritto anche un libro, quindi come avremmo potuto escludere il re dei serial-killer psicopatici da questa dilf-list?