Quanto è inevitabile il legame fra Serie Tv e libri? Proprio come fanno i libri, le Serie ci vogliono raccontare una storia. Poco importa il suo genere: lo scopo è fare breccia nel nostro interesse proponendoci delle nuove storie avvincenti. Molto spesso il piccolo schermo prende in prestito delle storie straordinarie cartacee e le riadatta in un altro formato, quello visivo.
Based on the novel '_' by '_'
Quante volte lo avete letto sullo schermo? Ebbene, nonostante molto spesso le storie trovino molti punti in cui coincidono con il libro di riferimento, in effetti esiste una principale differenza: la forma di comunicazione. Ciò che cambia dal passaggio fra libri e Serie Tv, cioè, è proprio "il modo" in cui viene raccontata la storia.
Nei libri siamo abituati a questo invisibile narratore dentro la nostra testa che ci descrive le scene, ci informa su cosa stia accadendo in primo e in secondo piano. Nelle Serie questo compito è più complesso poiché avviene un vero e proprio passaggio dalla forma di "descrizione scritta" a una "descrizione visiva". Con tutti i problemi che ciò comporta.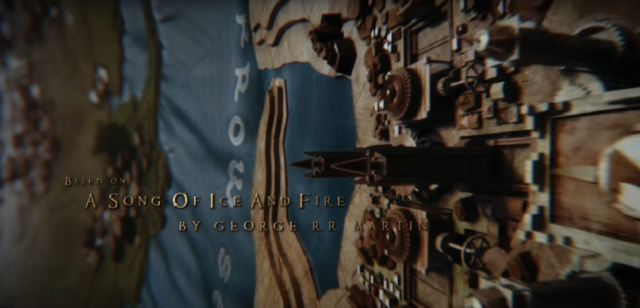 Come fai, ad esempio, a mettere in risalto un preciso personaggio – o scena – che di per sé non ha particolare rilevanza ma che è volutamente descritto dal narratore? Ecco allora che si scopre l'ingegno di chi si è preso l'onere dell'adattamento televisivo: colui, cioè, che diviene il narratore "grafico" sostituendo con immagini gli innumerevoli fiumi di parole. Ma non sempre ciò è condotto con maestria, si intende.
Vi è sempre un qualcosa che, a mio modesto parere, si perde lungo il passaggio da libri a Serie Tv. È inesorabile proprio poiché sono due forme diverse di narrazione e di comunicazione.
Veniamo adesso alla domanda clou, ossia "perché" prendere in prestito le storie da dei libri, piuttosto che scriverne di nuove? La risposta a dire il vero è molto semplice: perché queste storie ci hanno colpito. Si sente evidentemente la necessità di continuare a raccontarle con mezzi che via via divengono moderni e più diretti nei riguardi del pubblico. Poi, beh, non vi è solo il lato poetico della storia.
L'investimento per la realizzazione di una nuova Serie Tv è ingente e il rischio di fare dei flop è sempre dietro l'angolo. Si cercano quindi delle strade meno rischiose e più sicure per assicurarsi una fetta di pubblico certa. Quale migliore occasione se non quella di realizzare una Serie sul "tuo" libro preferito, allora?
In effetti, nemmeno il mondo del cinema è nuovo a questo genere di cose: sono un esempio i film tratti dallo straordinario mondo de "Il Signore degli Anelli" di J. R. R. Tolkien. Per il piccolo schermo stiamo invece assistendo, in questi ultimi anni, all'enorme successo della Serie Tv "Game of Thrones" tratta da "A Song of Ice and Fire", serie fantasy scritta da George R. R. Martin. Qualcuno che non è di certo nuovo a questo genere di pubblicazioni è invece il re dell'horror, Stephen King, che lungo la sua carriera ha visto la realizzazione di numeri film e Serie Tv tratti dai suoi più celebri romanzi.
Quest'ultimo anno è stato teatro di numerose nuove uscite per il piccolo schermo, fra queste ce ne sono state anche alcune tratte da romanzi. Vediamo adesso 6 fra le Serie Tv uscite nel 2017 basate su libri: la lista presente sul nostro sito si va allungando di anno in anno!
1. American Gods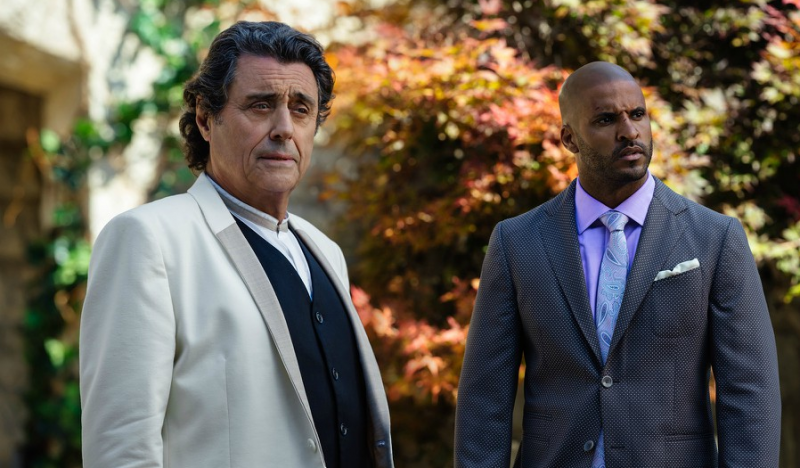 Iniziamo con il libro "American Gods" che ha ispirato l'omonima Serie Tv uscita quest'anno. L'autore di questa storia è Neil Gaiman, che forse molti di voi avranno già avuto occasione di conoscere più volte. Vincitore di numerosi premi, fra cui il premio Bram Stoker, il libro viene pubblicato nel 2001 riscuotendo un enorme successo.
Alla Serie Tv l'arduo compito di trasporre le parole in immagini. La Serie, che conta finora una singola stagione, dà
quindi un volto a Shadow Moon, protagonista della storia. Rilasciato di prigione con tre giorni di anticipo, verrà a sapere dell'improvvisa morte di sua moglie Laura. Durante il viaggio in volo, Shadow conoscerà uno strano tipo di nome Mr. Wednesday. Il quale gli farà una singolare proposta di lavoro…