Libri e Serie tv. Serie tv e Libri. Vi siete mai chiesti se le menti malate che sviluppano le serie in realtà non traggano le idee da menti ancora più malate che scrivono le storie delle serie tv come libri?
Beh, sorpresa sorpresa, oggi per voi ne abbiamo ben 21 che sono state proprio tratte da libri!
Venite a scoprire quali sono!
Game of Thrones di George R.R. Martin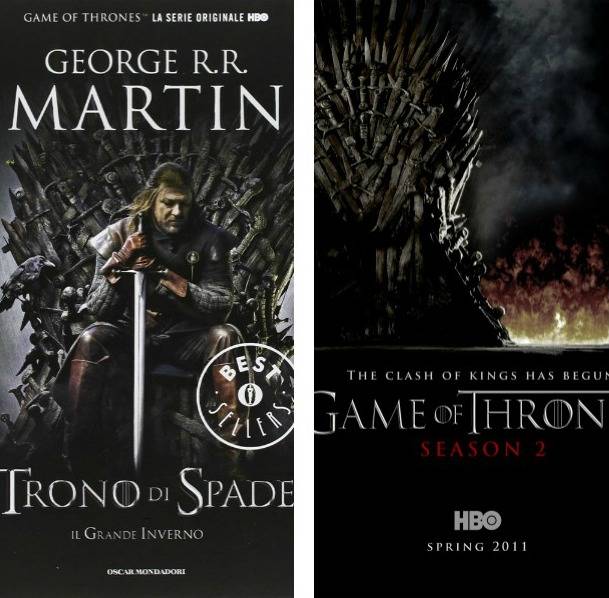 La serie per eccellenza più conosciuta e amata tratta dai libri è Game Of Thrones. Questa serie è ormai giunta alla sesta stagione, ma i libri sono molti e molti di più. Per questo motivo, i fan si sono infuriati con i produttori e George Martin stesso, che oltre ad esserne l'autore collabora con i produttori perché la storia prendeva pieghe completamente casuali rispetto ai libri. Ma non temete: di recente, secondo alcuni la serie si sta riprendendo, per quanto riguarda i libri invece, siamo ancora qui ad aspettare il prossimo, perché si sa, Zio George non è così clemente con i fan!
Pretty Little Liars (Giovani, carine e bugiarde) di Sara Shepard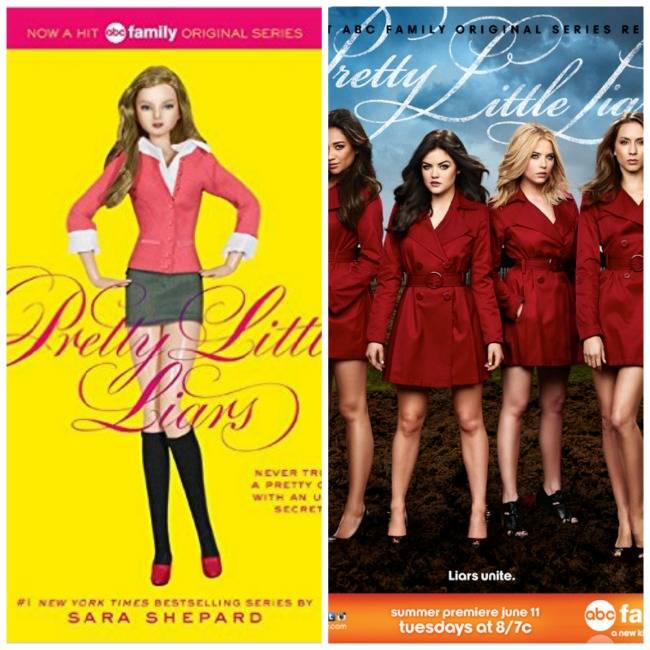 La saga delle quattro piccole bugiarde è parecchio diversa rispetto alla serie che ne è stata tratta. La differenza principale, possibile spoiler, è che nei libri Alison muore veramente, e che -A perciò, non ha nulla a che fare con lei. Inoltre mentre i personaggi di Aria e Emily hanno subito alcune variazioni, quelli di Spencer e Hanna sono completamente differenti, in particolare per le patologie di cui le due soffrono nei libri, citate vagamente nella serie tv (Spencer soffre di allucinazioni a causa dei sensi di colpa, mentre Hanna soffre di bulimia e anoressia nervosa).
Detto ciò, finora oltre ai quattro archi principali, ognuno dei quali contiene a sua volta quattro libri, ne sono usciti altri come supplemento alla serie originale.
11.22.63 di Stephen King

Pubblicato in Italia nel 2011, il romanzo di Stephen King è poi stato di recente trasformato in una serie tv. Il racconto parla di viaggi nel tempo il cui obbiettivo principale è impedire l'assassinio di JFK.
Io non voglio farvi spoiler, amici lettori ed appassionati, però vi consiglio caldamente di leggere questo libro: è un capolavoro!
House of Cards di Michael Dobbs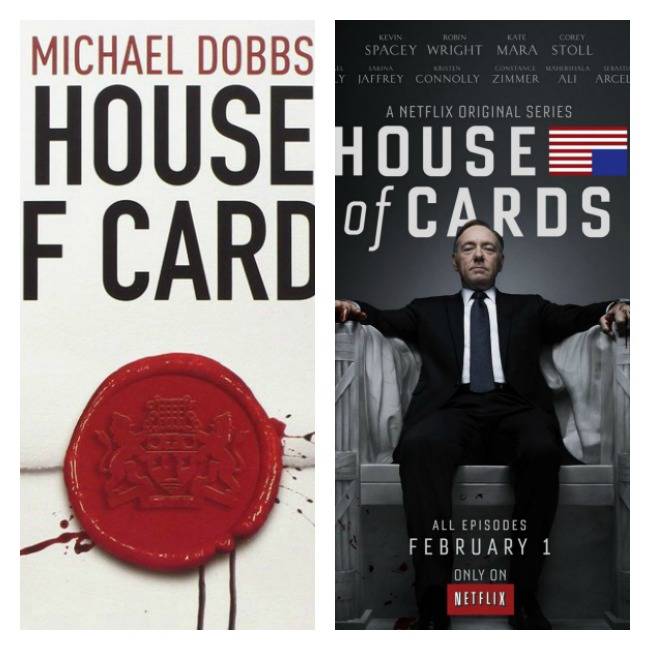 Il libro, pubblicato nel 1989, è il primo di una serie di tre, chiamati House of Cards 2: Scacco al Re e House of Cards 3: Attacco finale, rispettivamente pubblicati in Italia nel 1992 e 1995.
Inizialmente, in Italia venne pubblicato con il nome di Castello di Carte, successivamente fu poi riportato all'originale nell'edizione del 2014.
E nel 2014, Neflix ne ha realizzato una serie che mostra i vari intrighi raccontati nei tre volumi adattati alla politica statunitense.
La saga di Claire Randall (Outlander) di Diana Gabaldon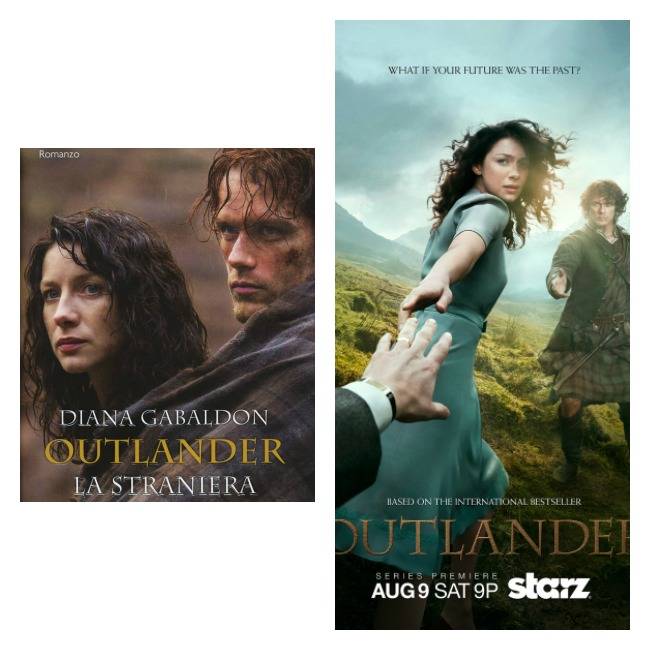 Ebbene si, con un nome così facile in inglese noi dovevamo per forza complicarci la vita, forse è anche per questo che molti di voi non sapevano dell'esistenza di questi libri ancor prima della serie tv. La serie è stata editata in Italia per la prima volta nel 1993, con vari tagli al primo libro. Nel 2003, Corbaccio ne ha poi assunto il controllo, pubblicando i seguenti volumi e sistemando il primo. A differenza che da noi, negli USA, sono stati pubblicati anche racconti in più, con funzione di racconti e guide.
The leftovers di Tom Perrotta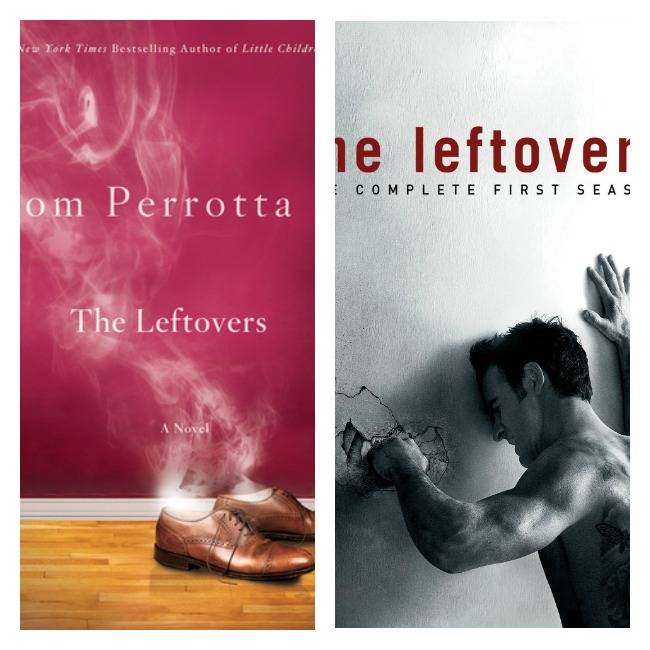 Da un momento all'altro, il 2% della popolazione mondiale svanisce nel nulla. I parenti, le famiglie di queste persone iniziano a vivere perciò in uno stato di dubbio, tutto non è chiaro, e le domande ovviamente si moltiplicano con un battito di ciglia. Dove sono finiti? Chi li ha presi? Cosa è successo? Ma sopratutto, perché proprio loro?
La vicenda si sposta poi su una famiglia in particolare, i cui membri si distraggono come possono dopo la scomparsa di un loro caro.
Questa storia viene tratta dalla vita di due persone realmente esistite, quali William Masters (sessuologo e ginecologo statunitense) e Virginia Johnson (sessuologa statunitense) che nei primi anni 60 dove tutto era tabù, hanno deciso di approfondire la fisiologia umana durante il sesso con una ricerca molto approfondita, che è durata 11 anni con studi su oltre diecimila atti sessuali realizzati da 700 volontari. La serie,come sempre, non mantiene la vera e propria realtà dei fatti, e muta talvolta le relazioni dei e tra i personaggi.