Non si può certo dire che il 2017 non ci abbia fatto dei grandiosi regali finora, sono tante le Serie Tv uscite durante questa primavera che vale la pena di recuperare. Tra queste senza dubbio The Handmaid's Tale e Legion: la prima è una distopia maschilista tratta dal best-seller di Margaret Atwood, la seconda nuovo drama sui mutanti firmato Noah Hawley.
E mentre l'estate si avvia verso la sua conclusione, perché si sa che agosto finisce in un lampo, noi telefilm addicted ci prepariamo armati di calendario e penna a tutti i ritorni e le novità dell'autunno 2017. Moltissime le Serie Tv ordinate per la nuova stagione telefilmica ma nell'articolo di oggi vogliamo sbirciare insieme a voi i 10 show più promettenti dell'autunno.
Sta per ricominciare quel periodo dell'anno …
ABC
1) INHUMANS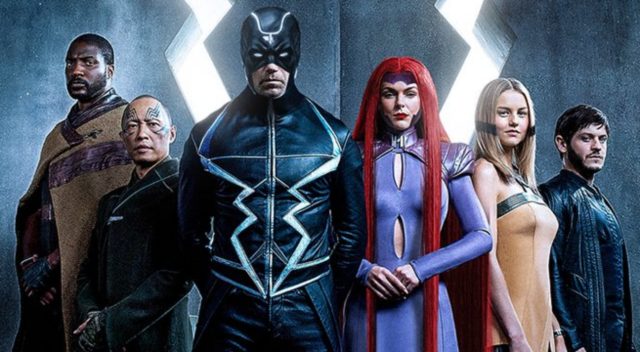 La nuova Serie Tv in onda su ABC dal 29 settembre non è uno spinoff di Agents of S.H.I.E.L.D. né un rimpiazzo per il mai andato in porto film omonimo ma piuttosto uno show completamente separato. La trama ruota attorno alla famiglia reale, i cui membri dopo un terribile colpo di Stato si trovano dispersi alle Hawaii, qui dovranno salvare se stessi e la razza umana.  Anson Mount, nel ruolo di Freccia Nera, guida il cast mentre Serinda Swan interpreta sua moglie Medusa. Iwan Rheon veste i panni di Maximus, terribile cattivo e fratello di Freccia Nera.
I primi due episodi della Serie Tv verranno proiettati nei cinema IMAX il 1 settembre 2017, per due settimane prima del debutto in Tv. Sviluppata da Scott Buck, i primi due episodi sono diretti da Roel Reiné.
2) THE GOOD DOCTOR
Sempre su ABC, a partire dal 25 settembre, la nuova Serie Tv con protagonista Freddie Highmore. Il brillante medico Shaun Murphy è affetto da lieve autismo e dalla sindrome di Savant in questo nuovo show firmato David Shore. Lo stesso David Shore di House M.D.. Ma il "buon dottore" Shaun Murphy è molto diverso da Gregory House, innanzitutto il primo è un chirurgo e non è un misantropo.
Un medical drama che si propone ancora una volta di incentrarsi non su un cast corale ma su un unico personaggio, i cui gravi problemi non mettono in dubbio le sue capacità ma piuttosto la sua vita privata. Ancora una volta il talentuoso Freddie Highmore inizia una sfida contro se stesso.