GAME OF THRONES

Perchè seguirci: Game of Thrones – Italy è la più popolosa e attiva pagina italiana sulla nota serie TV. Con oltre duecentodiecimila contatti in costante e rapido aumento, inviti ad eventi e presentazioni di Sky Atlantic e Mondadori, live tweeting durante gli episodi, interviste radiofoniche e collaborazioni con piattaforme celebri nell'ambiente dei fandom come BadTaste, BestMovie o TelefilmAddicted, e con un account Twitter e un blog quantomai attivi per tenere aggiornati i fans su tutte le novità, questa pagina creata e gestita a 360° da fans per i fans si conferma essere un punto d'incontro irrinunciabile.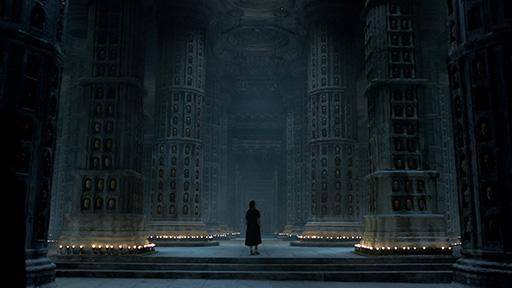 Perché seguirci: Il motivo per cui si dovrebbe seguire questa pagina è il rispetto con cui trattiamo tutti i fan aspettando sempre la puntata in italiano, così da non creare disagi a chi ci segue, prima di commentarla insieme. Eliminiamo ogni spoiler presente bloccando chi lo scrive volontariamente. Nel periodo in cui GoT non va in onda siamo sempre attivissimi organizzando contest di disegno (molto probabilmente a Dicembre ci sarà la seconda edizione) e fornendo informazioni sulle venture stagioni. Inoltre, seguendoci, c'è la possibilità di vincere delle t-shirt grazie alla collaborazione con teetee.
3) L'immane disgusto di Varys nei confronti dell'umanità.

Perché seguirci: Un tranquillo e signorile angolo di pace e serenità,
fatto di follia, abuso di sostanze stupefacenti e vini dorniani.
Il nostro vessillo è Lord Varys, la nostra arma un infallibile senso dell'umorismo.
4) Jon Snow the bastard Italia

Perché seguirci: Prima pagina italiana dedicata a Kit Harington e in modo particolare al suo personaggio nella serie della Hbo: Jon Snow! Aggiornata con Meme e news sulla sua carriera assolutamente da seguire se volete essere sempre informati sulle ultime novità.
5) Game Of Thrones fans page -ITA-

Perché seguirci: La nostra pagina ha del potenziale, non solo perché dà spazio alla serie televisiva e ai libri, ma anche perché coinvolgiamo il nostro pubblico con giochi e proposte divertenti, rendendoli partecipi. Gli articoli sono dei mezzi che utilizziamo per tenere sempre vivo l'interesse dei nostri lettori. Credo, però, che la nostra caratteristica peculiare sia il senso dell'umorismo: riusciamo a immedesimarci nella gente e scrivere vignette ironiche con immagini accattivanti.

Perchè seguirci: Articoli, video, immagini, curiosità di ogni tipo ed aggiornamenti costanti sul mondo di Game of Thrones. Seguiamo la programmazione americana!