THE WALKING DEAD

Perché seguirci: Andrew Lincoln Italy è la pagina che segue tutti i progetti dell'attore britannico Andrew James Clutterbuck, pubblicando interviste, news e tutto ciò che riguarda le attività in cui Andrew Lincoln è coinvolto a livello professionale. Oltre ad aggiornare in tempi brevi su tutte le news riguardanti i suoi lavori, ha una ricca gallery in cui poter trovare immagini di photoshoot, eventi, foto promozionali dei suoi film e telefilm.
2) Caryl Italia
Perché seguirci: Caryl Italia è una pagina dedicata a Carol Peletier e Daryl Dixon di The Walking Dead, ma soprattutto al loro rapporto (chiamato appunto Caryl) all'interno del telefilm. La pagina non si limita alla pubblicazione di immagini o news sui personaggi in questione, ma scrive riflessioni, semi articoli e organizza attività che cercano di coinvolgere i fan in conversazioni e discussioni. In minima parte, si occupa anche dei due attori che interpretano Carol e Daryl, ossia Melissa McBride e Norman Reedus.
3) FIGHT the Dead. FEAR the Living. – The Walking Dead gdr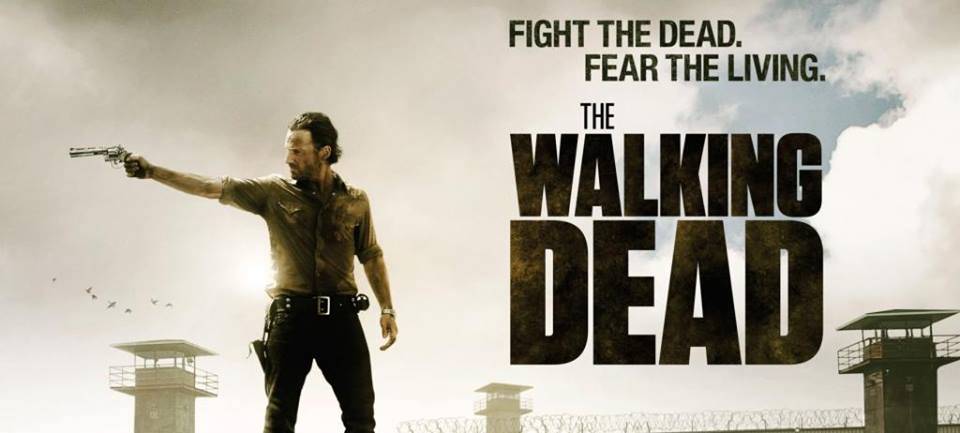 Perché seguirci: FIGHT the Dead. FEAR the Living. – The Walking Dead gdr Gioco di Ruolo ispirato a The Walking Dead ma con trama TOTALMENTE autonoma. La passione per TWD ci ha portato a creare il primo gioco di ruolo che segue la serie dalle sue origini. La pagina nasce due anni dopo, dalla scissione del gruppo. Il gdr originario è rimasto ma ha creato una nuova pagina: FIGHT the Dead. FEAR the Living. Dopo tutti questi anni insieme, ci sentiamo un po' come gli Atlanta Five e questa pagina ed il gdr sono la nostra The Walking Dead Family. Con l'uscita della serie spin-off non poteva mancare anche la pagina dedicata a Fear TWD, ed ecco che nasce anche Fear The Walking Dead – Cobalt – Italia.

Perché seguirci: È la pagina ufficiale italiana (approvata da Norman stesso e dal suo staff pubblicitario) dedicata al modello ed attore conosciuto per la sua interpretazione di Daryl Dixon in The Walking Dead. Una risorsa a 360°, aggiornata quotidianamente con news, curiosità, articoli, interviste, eventi, tweet e tante ma tantissime foto del "badass" più temuto dagli zombie e più amato dai fan di TWD!

Perché seguirci: Pagina dedicata italiana a The Walking Dead segue la programmazione americana. Sempre nuove news e foto, cliccate quindi mi piace se siete come noi amanti di questa serie.
6) The Walking Dead Pagina Italiana

Perché seguirci: Benvenuti sulla Fan Page di The Walking Dead, qui troverete moltissimi video dedicati alla Serie tv/Gioco/Fumetto. Troverete dirette, dove insieme commenteremo le puntate e i vari trailer. Abbiamo un canale youtube, dove troverete video come: "Le curiosità su The Walking Dead", incontri con gli attori, e molto altro. Siamo una pagina "No Spoiler" quindi pubblicheremo solo materiale al passo con la serie.

Perché seguirci: Pagina italiana su TWD, ma trattiamo anche Fear e da noi i fan possono trovare gli episodi in italiano di tutte e due le serie e il fumetto sempre in italiano di TWD, oltre a tutti gli aggiornamenti e news varie su le serie, il cast e curiosità varie.

Perché seguirci: La più grande e aggiornata pagina italiana dedicata alla serie The Walking Dead.

Perché seguirci: Fan Page italiana dedicata a Daryl Dixon (Norman Reedus), protagonista della serie televisiva The Walking Dead.