# #
 Se siete dei Serial Addicted sapete bene quanto sia difficile muoversi nel mare magnum del web per tenersi aggiornati circa le proprie Serie Tv preferite. Per questo Hall of Series ha selezionato per voi le migliori pagine seriali.
Eccole!
Per ovvie ragioni di ordine, l'articolo è diviso in 58 pagine, una per serie tv trattata. Potete scorrere l'intero elenco da Pagina 1 a Pagina 58, ma qualora foste interessati soltanto ad alcune delle pagine delle serie citate tranquilli, abbiamo pensato a tutto: qua sotto troverete un INDICE che semplicemente cliccando sul link della serie che vi interessa, vi rimanderà alla pagina relativa a quella serie! 
# #

GENERALISTE
Perché seguirci: Siamo una pagina che tratta di news, novità, anticipazioni sul mondo del cinema e della tv, film e Serie Tv, sia italiane che straniere (in particolare le seconde).
# #
2) Trovare una nuova serie tv che rimanda la preoccupazione di farti una vita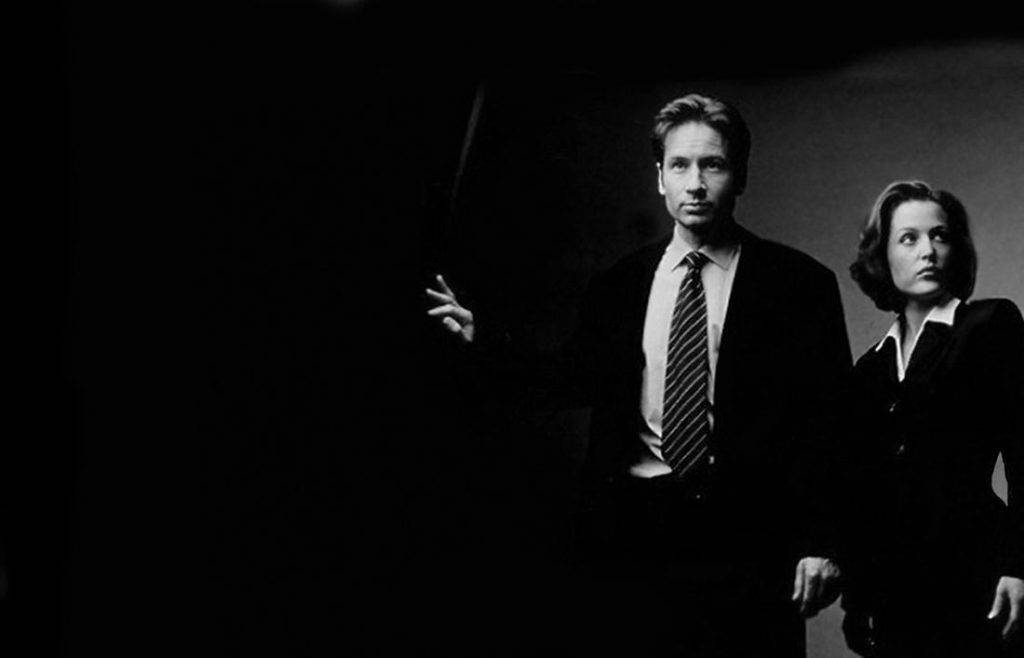 Perché seguirci: Crediamo nel divano come unico luogo di socializzazione, nel "divano, copertina, tisana e Serie Tv preferita!!" (= inscopabilità massima), nel rimandare tutte le scadenze inerenti alla vita vissuta, nel rimandare la pubblicazione dei post nei sottotitoli (tranne per i Sopranos perché è doppiata meno peggio delle altre) nel fatto che i nostri governanti siano in realtà delle scie chimiche che hanno assunto sembianze umane. Dovreste seguirci: Perché là fuori è un inferno.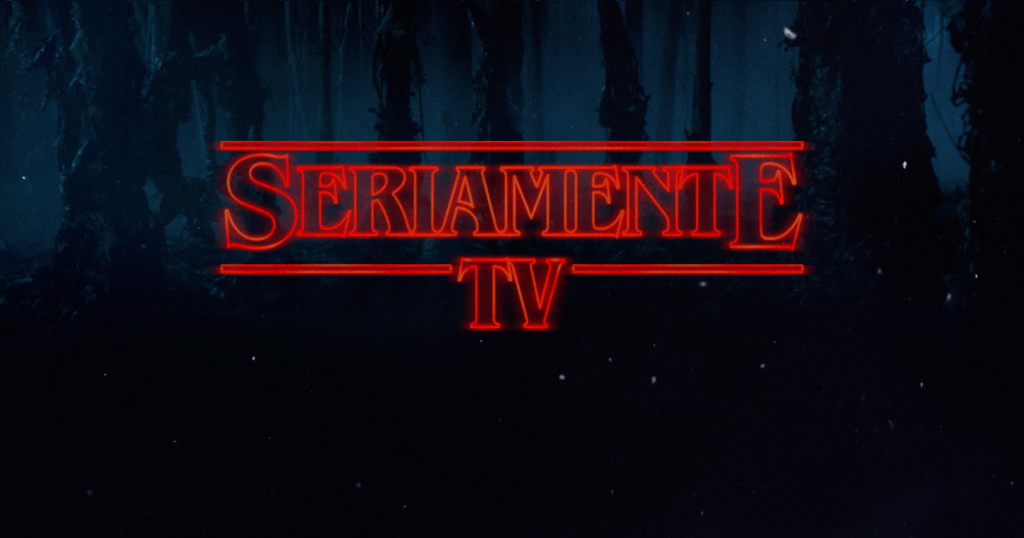 Perché seguirci: A dispetto del suo nome, che si riferisce, evidentemente, a un semplice gioco di parole, "Seriamente Tv" esibisce un curioso quanto irresistibile appeal semiserio. A notizie sugli accadimenti più recenti, concernenti il modo telefilmico, si accompagnano, infatti, meme, immagini, battute, sagaci e irriverenti, che, anche allo sguardo più distratto di chi scorre annoiato la home di Facebook, riescono a strappare un like o un sorriso. In poche parole, un cocktail di contenuti divertente e inesauribili che ha il pregio di rivolgersi all'utenza digitale nella sua pienezza: dai più grandi ai più piccini, dagli estimatori di un genere piuttosto che di un altro. Ma ciò che fa più specie, in tutto ciò, è il fatto che la pagina sia interamente gestita e mantenuta da un'unica persona: un ragazzo brillante e generoso, cresciuto in quegli anni '90 ultimo baluardo dell'era analogica, che è riuscito a incanalare la sua intelligenza e il suo impareggiabile senso dell'umorismo nella passione per le serie tv, riversandola, quindi, come un fiume in piena, nella pagina che gestisce. Per gli amanti del mondo telefilmico, ma non solo, una pagina assolutamente da seguire.
4) Gli attori britannici hanno rovinato la mia vita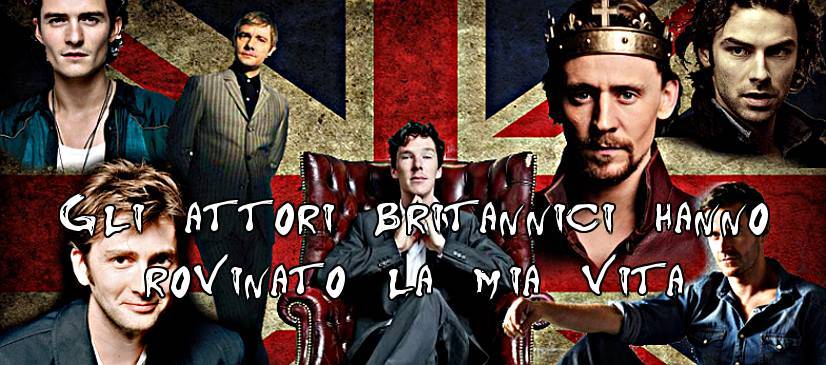 Perché seguirci: British actors have ruined my life. English. Scottish. Welsh. Irish. I love them all.

Perché seguirci: Ormai le Serie Tv sono diventate parte della nostra vita. Siamo un gruppo di appassionati, e anche un po' NERD, a cui piace condividere notizie e scambiare opinioni sui nostri telefilm preferiti! La nostra pagina è sempre aggiornata e adesso facciamo dei GiveAway! Che dire, se sei come noi, clicca mi piace e entra nella nostra community!

Perché seguirci: Questa pagina è una comunità dove si toccano serie di tutti i tempi, di oggi, di ieri e di domani. Rispettiamo e diamo la possibilità a tutti di guardare prima la puntata americana e il giorno dopo pubblicare le immagini per evitare spoiler. Se anche tu ami i telefilm da sempre, metti un like alla pagina.
7) Leggendario

Perché seguirci: Un Series Addicted o un Cinefilo che non segue Leggendario non può considerarsi tale. Noi siamo una grande Community per grandi e piccini, Due Uomini e Mezzo e New Girl che intendono divertirsi, da soli o con la propria Modern Family. Se non siete impegnati alla ricerca di un ombrello giallo (ma anche se lo siete) e cercate umorismo legato a Serie Tv, film o fumetti questa è la pagina che fa per voi. Non facciamo Gossip Girl ma i nostri contenuti sono puri del 99,1%. Che state aspettando? Non serve Sherlock per capire che dovete seguirci! Con l'augurio che possiate festeggiare una fantastica notte bistecca, che la forza sia sempre con voi! P.S Chi non seguirà la pagina sarà colpito da Una Serie di Sfortunati Eventi…..BAZINGA!
8) Il mio primo dizionario delle serie tv cult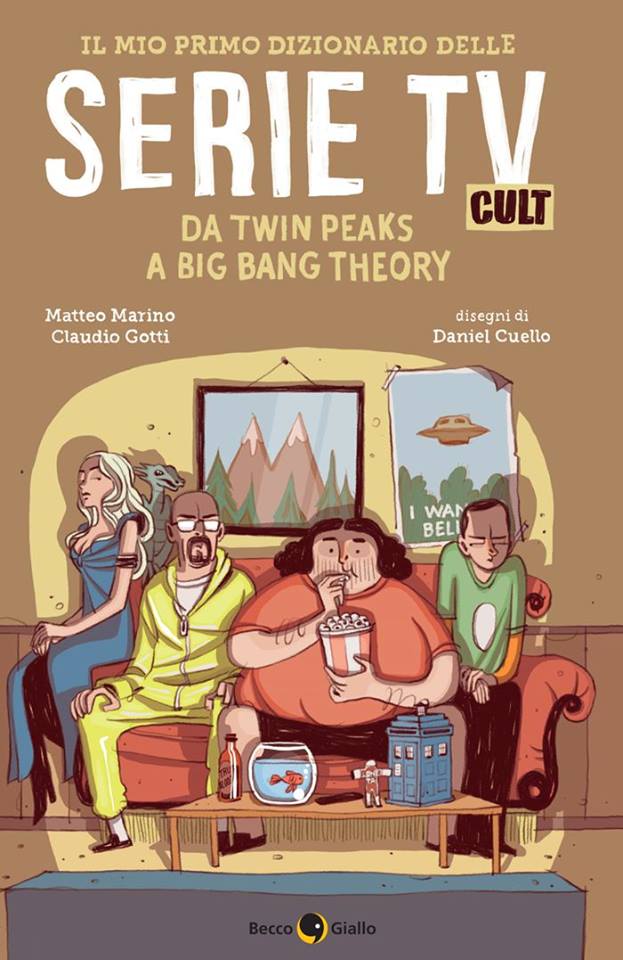 Pagina ufficiale del libro che, in meno di un anno, è diventato un punto di riferimento per gli appassionati, tanto che gli autori (Matteo Marino e Claudio Gotti ai testi, Daniel Cuello alle illustrazioni) sono già al lavoro sul secondo volume. Hall of Series lo ha definito «un libro imprescindibile per ogni amante del mondo seriale», Rolling Stone lo ritiene «indispensabile» e FilmTv lo ha descritto come «l'incontro perfetto tra analisi critica e amore per la cultura pop». La pagina, curata dal coautore Matteo Marino (vedi davidlynch.it), è il luogo in cui si possono trovare espansioni del libro (nuove Vite parallele, nuovi Salti dello squalo), anticipazioni sul secondo volume ed eventi, ma anche commenti e news freschissime sulle serie cult in corso, che il dizionario l'abbiate letto o meno. Entrando nella pagina, video, gif animate, citazioni e i meravigliosi disegni di Daniel Cuello vi danno il benvenuto. Accomodiamoci sul divano accanto a Sheldon Cooper, Walter White e altri personaggi memorabili, come da copertina, e guardiamo con occhio nuovo cult classici e recentissimi.
9)  Multifandom is a way of life

Perché seguirci: Pagina multifandom gestita da una mezza matta con troppi interessi. Troverete di tutto e di più: si parla di libri, Serie Tv, film, tutto ciò che riguarda questi mondi!
10) Non Solo Serie TV – Telefilm, cinema, e TV

Perchè seguirci: Non solo SERIE TV è il portale dedicato a telefilm, cinema e tv in generale, con aggiornamenti, spoiler, foto e video delle vostre serie preferite!
11) Horror Italia 24 

Perchè seguirci: Horror Italia 24 ha come scopo la diffusione della passione per il cinema horror e l'universo del terrore in tutte le sue forme, a partire dai grandi classici che hanno fatto la storia del genere fino al panorama contemporaneo. Rubriche a tema, analisi, nuove uscite per una community da urlo.