Il mondo della serialità è pieno di personaggi che presentano una particolare caratteristica in comune: il cognome. È un fenomeno piuttosto diffuso ma è capibile data la crescita esponenziale di serie tv prodotte nel corso degli anni. Insomma, non è facile inventarsi nomi e cognomi nuovi in show come, ad esempio, Grey's Anatomy. Ricordiamoci comunque che i cognomi sono importanti. Definiscono l'identità, il retaggio, la storia di ognuno di noi. Sembra banale ma senza di esso saremmo incompleti. I personaggi spesso non ne escono danneggiati ma sarebbe bene non abusare troppo di un cognome per non renderlo insulso o facilmente dimenticabile.
Alcuni cognomi sono più scontati – come Jones o Cooper – mentre altri sono una sorpresa – come Montgomery o Reyes. In questo pezzo sono presenti i cognomi più diffusi nelle serie tv, compresa Grey's Anatomy! Andiamo a scoprirli insieme e, se ne manca qualcuno, è semplicemente perché non sono riuscita a trovarlo!
1) Jones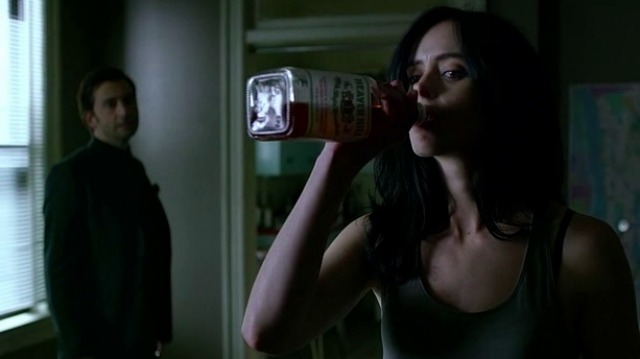 Ci sono tantissimi/e Jones nelle serie tv. Abbiamo l'antieroina per eccellenza, la cinica Jessica, il cui unico obiettivo è arrivare a fine mese. La seconda companion del meraviglioso Ten in Doctor Who era la dolce Martha Jones. In Once Upon a Time il vero amore di Emma Swan era il sexy pirata Killian Jones, meglio conosciuto come Capitan Uncino. L'indipendente e ambiziosa mangiauomini (e donne) di Sex and the City è Samantha Jones.
Nina è un'atleta con un segreto alle spalle in 13 Reasons Why, Jughead è il re dei Southside Serpents in Riverdale e Morgan è il primo uomo che Rick incontra in The Walking Dead quando si sveglia. Mercedes è la corpulenta ragazza afroamericana dalla voce profonda che fa parte del Glee Club mentre Erica è l'insegnante di yoga nella prigione di Litchfield in Orange is the New Black. In Grey's Anatomy il primo marito di Miranda Bailey si chiamava Tucker Jones mentre Rachel di Friends si era infatuata di un ragazzo più giovane di nome Tag Jones.