Allerta spoiler per le seguenti serie: Sons of Anarchy, Game of Thrones, Fringe, Westworld e Dr. House!
Ogni storia deve avere una fine. Per quanto doloroso possa essere, un giorno dovremo dire addio a quel mondo che ormai era reale e nostro, a quei personaggi fatti di inchiostro e carne che ci hanno accolti nella loro intimità. Vorremmo non doverlo fare, poter trasformare quell'addio in uno speranzoso arrivederci, e allo stesso tempo scoprire ancora, conoscere più a fondo e meglio. Ecco, forse il più grande fascino degli spin-off risiede proprio in questa peculiarità, quella cioè di poter posticipare la separazione e insieme di lasciarci intravedere altri spazi, nuove prospettive. È con questa disposizione che oggi vorrei immaginare cinque possibilità per alcuni dei personaggi che hanno trovato spazio nel mio cuore e che a mio avviso potrebbero rivelarsi utili per arricchire la serie di appartenenza.
Certo, gli spin-off portano sempre dei rischi, non ultimo quello di un confronto inevitabile e spesso impossibile da sostenere con la serie madre. Oggi però vorrei farmi prendere dal romanticismo e pensare solo alle grandi possibilità che il prodotto derivato apre. Ancora vita per i personaggi che amo e nuovi sconosciuti orizzonti per i mondi che mi accolsero già una volta. La scintilla per la mia immaginazione oggi non può che essere Better Call Saul, esempio secondo me magistrale delle reali possibilità dello spin-off e insieme vera e propria bibbia su come dovrebbe esserne realizzato uno.
Sulla base di questo esempio illuminante ho scelto questi cinque personaggi, che oltre ad aver trovato terreno fertile nel mio cuore, rappresentano al meglio un possibile approfondimento del loro mondo di appartenenza.
1) Arya Stark (Game of Thrones)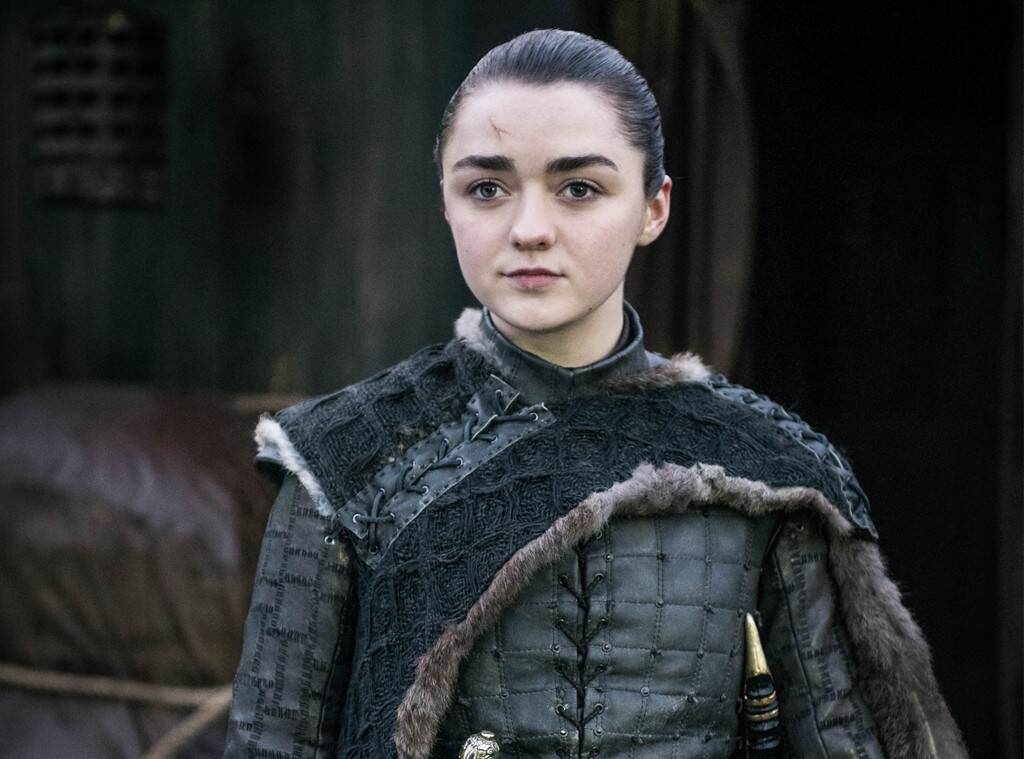 Game of Thrones è finita, ma l'universo da cui nasce è più vivo che mai. Subito dopo la conclusione della serie principale, Martin stesso ha rivelato l'esistenza di tre spin-off in fase di sviluppo (il secondo è in arrivo). Tra le varie ipotesi formulate, una delle più seducenti era stata quella che riguarderebbe Arya Stark, in un progetto sequel che avrebbe ottime potenzialità. La guerriera di casa Stark è uno dei personaggi che si è maggiormente evoluto nelle serie, tanto che oggi sarebbe perfettamente in grado di trainare uno show tutto suo.
Dalla conclusione di Game of Thrones sappiamo che la ragazza è salpata per le inesplorate terre dell'Ovest, elemento questo che consentirebbe di disegnare una geografia completamente nuova e diversa rispetto alla serie madre, fatta di culture usi e costumi mai visti prima. Nuove avventure dunque, alla scoperta di terre solo accennate ma mai esplorate, debitamente inserite in una mitologia che si rinnova.
Nell'universo di Game of Thrones abbiamo d'altronde numerosi esempi di grandi donne d'avventura, la più famosa delle quali, Nymeria, è l'eroina di Arya che dà il nome al suo metalupo e che nel finale di serie rappresenta in qualche modo il nuovo percorso delle ragazza. Arya incarna inoltre alcuni dei temi nodali di Game of Thrones, come la perdita, il cambiamento e la scoperta, attraverso lei la serie potrebbe continuare a vivere in maniera florida, facendo inoltre luce sull'evoluzione del personaggio visto nell'ultima, confusa stagione. Sappiamo comunque delle smentite dei diretti interessati e delle difficoltà del progetto, ma sognare non costa nulla.