4. Vinyl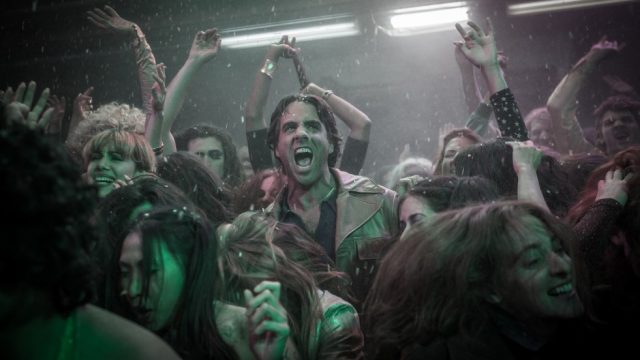 Il canale HBO sa sempre come sorprenderci, e lo fa anche sfornando Serie che spaziano nel tempo regalandoci musiche intramontabili.
Da una Serie ideata dal grande Mike Jagger e Martin Scorsese infatti, non ci si poteva aspettare nulla di più se non un tripudio di rock e pop anni Settanta.
L'America e la New York di quegli anni, spregiudicata e graffiante come la sua musica, ci entra nelle vene e ci trascina nel suo vortice di droghe e dischi in vinile.
Vinyl è una Serie che, se non per particolari meriti di sceneggiatura, entra tra le migliori nella classifica dei migliori soundtrack del 2016.
Insomma, si poteva mai relegare Jagger in un angolo?
Sorrentino, dopo il successo da premio Nobel della "Grande Bellezza", ha deciso nel 2016 di entrare nel mondo delle Serie Tv. E ci è riuscito bene.
The Young Pope è un gioiello della produzione seriale italiana, per sceneggiatura e panorami made in Rome. Il tutto viene accompagnato dalle musiche del compositore Lele Marchitelli, già autore del soundtrack di "The Great Beauty".
La colonna sonora di The Young Pope è eterogenea e vivace. Tra pezzi originali, versioni strumentali e rieditate come l'intro della Serie (originariamente "All Along The Watchtower" by Ed Sheeran ft. Devlin), e prodotti dal sapore italiano come quello di Nada, Pio XIII riflette la sua anima eclettica anche nell'accompagnamento musicale.