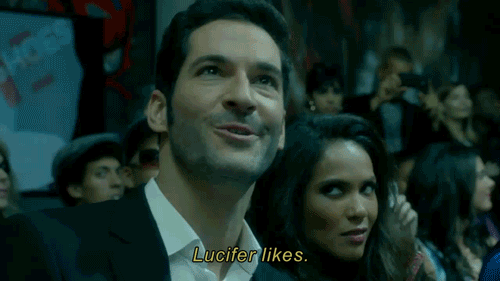 La Serie, portata sullo schermo dalla Fox, narra le avventure di un diavolo fuori dalle righe anche per i suoi standards.
Lucifer è infatti il comprimario principale del fumetto di Neil Gaiman, è una particolare trasposizione di un diavolo "umano" ed infelice, che nel corso delle due stagioni si trasforma radicalmente.
Il soundtrack di Lucifer Morningstar riflette sempre però il mondo visto dal diavolo, fin dai primi minuti, con "Ain't No Rest For The Wicked" dei Cage The Elephant.
Questa, con altre canzoni inserite come "I'm A Wanted Man" dei Roxal Deluxe, sono un inno alla vita spregiudicata e senza regole, in cui è l'istinto a regnare.
Nel soundtrack vengono inseriti anche brani eleganti, abilmente interpretati al piano dalla voce ricca di Tom Ellis, un Diavolo sui generis che ci ha da subito incantati.
La classifica delle 10 migliori colonne sonore del 2016 termina qui, ma non per voi!
Fateci conoscere le vostre opinioni, e scrivete nei commenti la vostra personale classifica.
Che la Forza sia con voi,
e ancora Buon 2017 da Hall Of Series!