Essere sulla stessa lunghezza d'onda non è mai semplice eppure, grazie al mondo delle serie tv, abbiamo avuto modo di vedere come può essere la complicità tra due persone, a volte così forte da resistere anche a distanza di anni e da oltrepassare ogni difficoltà. Better Call Saul offre uno dei migliori esempi di partner in crime, nella vita come nel lavoro, nella voglia di mettersi in gioco e in quella di cercare la propria strada insieme. Ci sono coppie estremamente romantiche e altre invece che non sono mai state in grado di guadagnarsi la simpatia del pubblico, ma quelle di cui vi parliamo oggi hanno un'intesa davvero speciale.
Un legame raro e prezioso, dotato del giusto equilibrio. Vediamo insieme i 10 più inseparabili partner in crime delle serie tv e rifacciamoci gli occhi con alcune delle coppie più amate e invidiate di sempre.
1) Elizabeth e Philip Jennings (The Americans)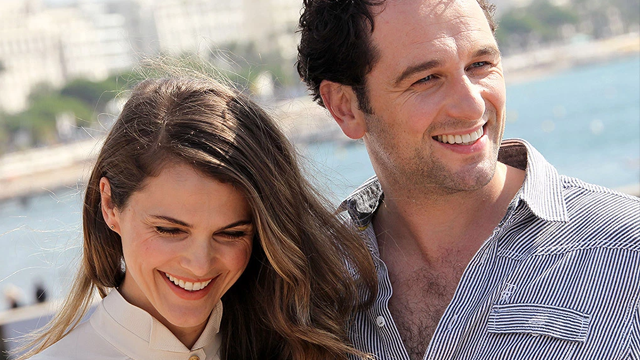 Elizabeth e Philip sono due agenti del KGB sotto copertura in America, con l'incarico di spacciarsi per una giovane coppia di americani durante la Guerra Fredda (1981). Nonostante la loro storia d'amore fosse nata come parte del lavoro e servisse quindi ad assicurargli un buon posto e un'ottima maschera agli occhi della società americana, i loro sentimenti reciproci non hanno mai smesso di maturare e il loro rapporto è diventato sempre più reale. Oltre che colleghi di lavoro sono divenuti complici di vita e amici, in grado di guardarsi le spalle e sostenersi a vicenda anche dopo anni passati lontano dalla propria terra e dalle proprie tradizioni.
2) Amy Santiago e Jake Peralta (Brooklyn Nine-Nine)
Per molto tempo sono stati solo colleghi e amici, ma con il passare del tempo Amy e Jake hanno imparato a conoscersi davvero, ad ammirare i rispettivi pregi e ad apprezzare i rispettivi difetti. Si sono conosciuti al 99° distretto di polizia e hanno imparato a essere partner in crime prima sul campo, poi nella vita e in qualunque altro aspetto al di fuori del lavoro. Il romanticismo che Brooklyn Nine-Nine ci regala con la storia di questi due personaggi non dimentica mai, nemmeno per un momento, l'ironia che contraddistingue la serie, e che rende la loro storia d'amore più semplice e vicina alla realtà di ogni giorno. Tutti vorrebbero un rapporto come il loro!
3) Veronica Fisher e Kevin Ball (Shameless)
Quando pensiamo a una coppia inseparabile, ci vengono subito in mente Kevin e Veronica, amanti, amici, confidenti. Sembra quasi impossibile concepire l'una senza l'altro, e anche dopo tutte queste stagioni non hanno mai smesso di amarsi, nemmeno per un secondo. Eppure, di difficoltà ne hanno affrontate molte, sia sul lavoro perché gestire il loro bar non si è rivelato una passeggiata, sia nella vita privata, perché la decisione di avere figli li ha messi di fronte a numerose sfide e dolori. Nonostante questo, sono rimasti uniti ogni giorno e hanno avuto il coraggio di andare avanti con l'ironia e la forza che li contraddistinguono.
4) Pam Beesly e Jim Halpert (The Office)
Fin dalla prima puntata di The Office sapevamo che Pam e Jim fossero destinati a stare insieme. Tra scherzi, gag e risate continue, il loro amore è riuscito finalmente a sbocciare nella filiale di Scranton della Dunder Mifflin. Per lavorare insieme e rendere l'ambiente un posto più familiare bisogna avere intesa e questi due personaggi ne hanno eccome! Una splendida complicità, un umorismo genuino e un affetto altrettanto spontaneo sono gli elementi che caratterizzano il loro rapporto e che lo rendono tanto speciale agli occhi del pubblico, anche a distanza di 7 anni dalla fine della serie.
5) Dana Scully e Fox Mulder (X-Files)
Con Dana Scully (l'indimenticabile Gillian Anderson) e Fox Mulder (David Duchovny) parliamo di partner in crime un po' particolari. Colleghi fin dall'inizio di X-Files, i due hanno sviluppato un grande legame nel corso del tempo, trasformando piano piano un rapporto di amicizia in qualcosa di più profondo. Nonostante i loro veri sentimenti si manifestino più avanti nella serie, la complicità e l'intesa che hanno sono chiare a tutti fin da subito. I due protagonisti si completano nel lavoro come nella vita, e mentre Dana riesce a mantenere con i piedi per terra Fox quando si fa trascinare fin troppo dalla fantasia, lui al tempo stesso sa aiutarla a guardare oltre a ciò che la scienza ha da offrire.
6) Kim Wexler e Saul Goodman (Better Call Saul)
Una coppia di colleghi, di amanti e in qualche modo di complici. Kim Wexler e Jimmy McGill (Saul Goodman) sono due dei partner in crime più inseparabili delle serie tv, ce lo dimostrano tutte le stagioni di Better Call Saul. Nel corso di questi anni li abbiamo visti alle prese con inganni, criminalità e divergenze personali, ma l'unica cosa di cui entrambi sono sempre stati sicuri è quella di proteggersi e amarsi a ogni costo. Entrambi mettono l'amore per l'altro davanti a tutto, si perdonano nonostante gli sbagli e continuano a stare insieme, trascinandosi a fondo nella spirale di illegalità e immoralità.
Better Call Saul ci mostra una coppia affiatata e, speriamo, inseparabile fino alla fine.
7) Ellie Bartowski e Devon Woodcomb (Chuck)
Più che Sarah e Chuck, la cui relazione è andata avanti nel corso delle stagioni tra continui tira e molla, la vera costante di questa serie tv sono Ellie e Devon (meglio conosciuto come Capitan Fenomeno). Dall'inizio della prima stagione li abbiamo sempre visti insieme, nel lavoro all'ospedale e nelle questioni della vita di ogni giorno. La loro è una relazione piena di amore e semplicità, di trasparenza e sincerità, di senso dell'umorismo e di affetto per le persone che fanno parte della loro quotidianità. Un esempio è proprio la dolcezza con cui spingono Chuck ogni giorno a trovare la sua strada in ambito professionale e sentimentale senza giudicarlo, appoggiandolo in tutto e per tutto.
8) Junko Saotome e Kyosuke Takakura (Nana)
Per quei pochi episodi di Nana che abbiamo avuto la possibilità di vedere, Junko e Kyosuke hanno conquistato il nostro cuore, dimostrandoci come sia possibile trovare qualcuno con cui condividere le proprie passioni e sviluppare un'intesa così speciale da fare invidia a chiunque. Il loro amore è nato per caso e da quel momento non è mai stato messo in discussione. Entrambi sono artisti e studiano per vivere della loro arte, senza mai rinunciare alle proprie amicizie. La chimica tra loro è talmente forte che per Hachi sono state quasi figure genitoriali e hanno cercato di mettere un freno al suo carattere un po' troppo infantile e impulsivo, dimostrando ogni giorno di volerle infinitamente bene.
9) Lucifer Morningstar e Chloe Decker (Lucifer)
Anche il caso di Lucifer e Chloe è decisamente particolare. Partner in crime nel lavoro lo sono stati fin dall'inizio della prima stagione, ma per costruire una storia d'amore ci hanno messo davvero parecchio, nonostante avessero sempre nutrito forti sentimenti l'una per l'altro. Le indagini della polizia legate ai crimini (soprannaturali e non) di Los Angeles li hanno tenuti uniti e li hanno visti collaborare in continuazione, e questo ha contribuito a fargli capire quanto possano essere grandi e imbattibili quando agiscono insieme. Di risate ce ne hanno fatte fare tante e anche le lacrime che ci hanno fatto versare non sono affatto poche! Per questo avevamo fatto il tifo per loro dal primo episodio di Lucifer.
10) Leslie Knope e Ben Wyatt (Parks and Recreation)
Come per Pam e Jim di The Office, anche per i colleghi Leslie e Ben di Parks and Recreation è nato l'amore grazie all'ambiente di lavoro. Anche la loro storia è maturata con l'avanzare delle stagioni e dalla complicità che li ha uniti per tutto il tempo è nata un'incredibile e unica storia d'amore. Si fanno da spalla a vicenda e si appoggiano nelle scelte personali e lavorative con l'umorismo che li contraddistingue. È anche grazie a loro se abbiamo imparato ad amare questa comedy e se i fan di tutto il mondo la apprezzano ancora dopo 5 anni dalla sua fine.