I period drama sono prodotti seriali fortemente criticati, spesso senza motivo, altre volte a ragione. Il primo elemento di discussione è nel più dei casi legato alla scarsa attinenza storica, elemento quantomeno importante per titoli di questo genere. Tuttavia non è il solo aspetto da considerare. Parlando appunto di romanzi storici, e non documentari, è interessante osservare anche l'aspetto empatico, recitativo e tecnico di una serie tv. A maggior ragione in un period drama.
Oggi abbiamo deciso di proporvi cinque titoli di questa categoria che hanno fallito miseramente. La scarsa attinenza storica è solo uno dei motivi per cui purtroppo non sono riusciti nella loro impresa (emblematico il caso di Aquarius, ad esempio).
Pronti? Cominciamo
1) Troy – Fall of a City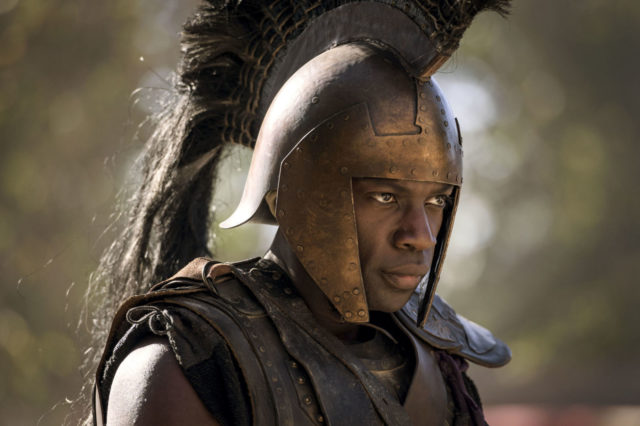 Poteva essere uno show da ricordare, un gioiello in mezzo a tanti di questo genere con poca anima. Invece Troy – Fall of a City rappresenta una delle più grandi occasioni mancate del genere storico. Parliamo di un tema mai sperimentato prima: la guerra di Troia.
L'epico racconto omerico su piccolo schermo purtroppo di epico non ha davvero nulla.
Sebbene le vicende del racconto siano corrette, gran parte degli attori mancano di capacità recitative adeguate. La scelta di interpreti afroamericani, soprattutto nei ruoli di Zeus, Achille e Patroclo, fa storcere parecchio il naso, dimostrandosi come una decisione infelice. Dal momento che le tre figure mitiche in questione non erano certamente di colore. La storia è priva di mordente e la sceneggiatura poco studiata. In poche parole Troy – Fall of a City è un prodotto che fa acqua da tutte le parti, da evitare. La speranza di vedere in futuro qualcosa di realmente interessante sulla mitologia però non muore in noi (Kaos può essere la soluzione?).