Non andate avanti con la lettura di questo articolo se non volete imbattervi in spoiler.
La morte di un personaggio in una serie Tv è il re degli spoiler. Niente può rovinare un amicizia come un evento del genere. Ma vi siete mai chiesti come abbia reagito l'attore/attrice che però deve uscire di scena? Noi sì. Ecco cosa abbiamo scoperto.
Gli attori del mondo telefilmico prendono molto seriamente il proprio lavoro. Talmente tanto da affezionarsi in maniera quasi maniacale al personaggio che interpretano. Quando da copione sopraggiunge la morte iniziano i guai. L'accettazione è sempre difficile.Cosa hanno detto quando hanno scoperto la loro mesta sorte all'interno della storia? Cosa gli è passato per la mente? E' stato molto interessante informarsi al riguardo e raccogliere una decina di reazioni. Dobbiamo basarci sulle interviste lasciate o le frasi trapelate qua e là. C'è da fidarsi perché è una faccenda molto seria. Speriamo siate molto curiosi. Lasciate da parte le emozioni che VOI avete provato quando avete scoperto la dipartita del vostro personaggio del cuore. Per una volta ascolteremo il LORO parere.
Eccovi dunque i 10 commenti più epici degli attori alla morte del proprio personaggio: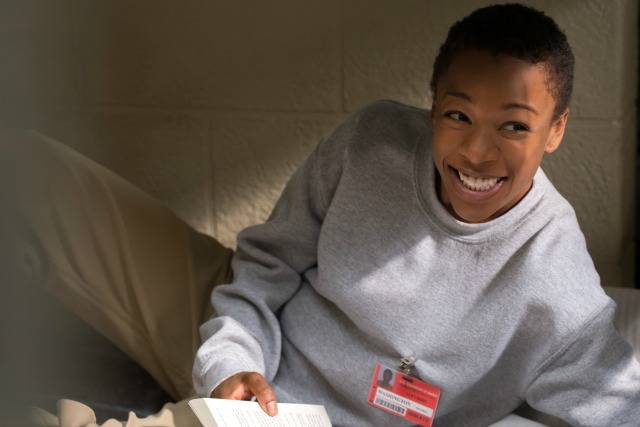 1: ORANGE IS THE NEW BLACK – SAMIRA WILEY
Partiamo dal recente passato, da un avvenimento che ha sconvolto più o meno l'intera fanbase di Orange is the new black. Ma il pubblico non è il solo ad essere rimasto turbato da questa morte. La Wiley, che ha dato il volto a Poussey fin dall'inizio, era shockata dalla notizia. L'ha scoperta all'incirca un anno prima della messa in onda. E come tutti era sorpresa e confusa. Dopo aver chiacchierato con gli sceneggiatori la situazione è cambiata però. Ha capito come mai sia stata scelta proprio lei come simbolo di un messaggio più grande. Lo shock si è trasformato in orgoglio. E l'attrice ha voluto farlo al meglio. Nonostante lei stessa abbia ammesso che ha letteralmente pianto come una fontana. Perché c'è qualcuno tra voi che non l'ha fatto?